LuxuryTravel News & Articles
Resorts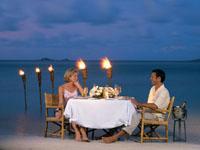 Luxury Resorts: At Little Dix Bay you get the impression of unhurried time, serenity and peace as you enter its well-manicured gardens and footpaths. Guest rooms and villas blend right into the island's lush landscape. Romantic views are available...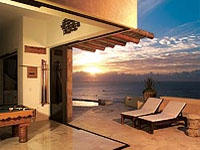 Luxury Villas: You've battled packed parking lots and frazzled parents desperately seeking an Xbox 360, not to mention your overly inquisitive relatives, now it's time to follow the psychiatrist's... er, doctor's, orders and book a relaxing...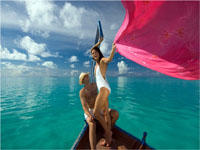 Luxury Resorts: One of the world's most luxurious getaways is located in the Maldives, far from civilization as we know it. A set of two private islands, linked by a bridge, house the award-winning Conrad Maldives Rangali Island which sits about 750...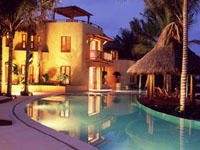 Luxury Resorts: Affluent consumers' demand for premium service and personalized experiences is soaring to new heights daily. Exclusivity and convenience are absolute musts when it comes to delivering the goods and services to these unique and highly...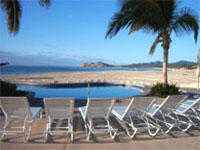 If you're looking for the ultimate leisure destination, Casa del Mar is calling your name. Seemingly at the tip of the world, you'll find Casa del Mar where the desert meets the sea, framed only by pristine, white sandy beaches and the sparkling,...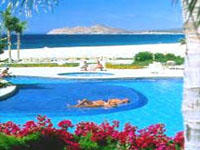 Luxury Vacations: If you're an avid star-gazer (and we're not talking about astronomy), you may already know about this hot spot in Cabo San Lucas. Stars like Eva Longoria have frolicked on its white, sandy beaches and now the already hugely popular...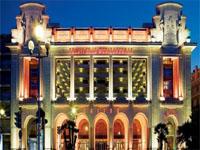 Luxury Casino and Resort: Nice's Le Palais de la Méditeranée is nearly midpoint to two of the world's most desired lavish locations, Monaco and Cannes. The internationally acclaimed luxury casino/resort has over a 75-year history and has provided...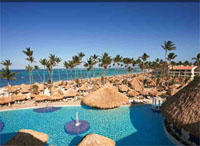 Luxury Resorts: The Paradisus Palma Real Resort is now a certifiable five-star luxury resort. The Leading Hotels of the World recently granted membership to the Punta Cana-based resort of the Dominican Republic. Punta Cana, which is located in the...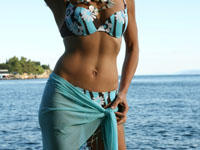 Luxury Beaches: While any day at the beach is considered a day well spent, an afternoon at one of our favorite beaches certainly takes rank. After scouring the sands of beaches near and far, we've compiled a list of the world's top ten sexiest...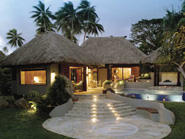 Luxury Resorts:You are walking down a curving stone pathway landscaped with lush foliage and tropical flowers past picturesque lagoons, and approach a stairway leading to an expansive, al fresco hardwood deck and private pool attached to your own...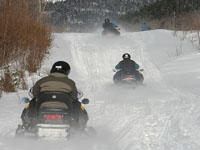 Resorts: Snowmobile tours in the wintertime and whitewater rafting trips in the warmer months, whatever your pleasure Northern Outdoors offers a bit of adventure for everyone. You may choose to raft New England's wildest whitewater on the Kennebec,...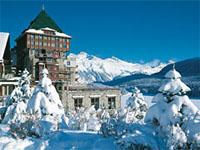 Resorts: When it comes to matters of prominence, elegance, and decadence, ...

Featured Luxury Hotels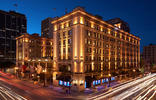 San Diego, United States
THE US GRANT, A Luxury Collection Hotel
A San Diego icon since 1910, THE US GRANT, a Luxury Collection Hotel provides...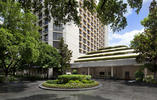 Houston, United States
The St. Regis Houston
The St. Regis Houston is nestled in the epicenter of the nation's energy...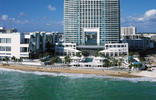 Fort Lauderdale, United States
The Westin Diplomat Resort and Spa
REFRESH UNWIND The Westin Diplomat Resort & Spa offers a refreshing way to...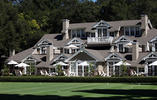 Napa Valley, United States
Meadowood Napa Valley
Located in a beautiful, two hundred-fifty acre valley, Meadowood Napa Valley is...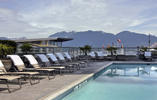 Vancouver, Canada
Fairmont Waterfront
The Fairmont Waterfront Hotel, Vancouver showcases the best of Vancouver....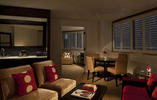 New Orleans, United States
W New Orleans
What's the word for W New Orleans? Spicy. Located just steps from the notorious...
LET'S CONNECT LUXURY NEWS & MORE