LuxuryTravel News & Articles
Resorts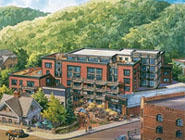 Luxury Condominium Resorts: The Sky Lodge is a six-story, five-star, boutique resort and a private-deeded residence club located in Park City, Utah. Located at the corner of Main Street and Heber Avenue of historic Old Town, this is one of the most...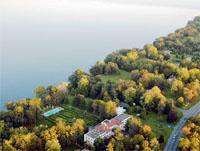 Luxury Resorts: Encompassing ten stunningly beautiful acres in the Finger Lakes Wine District of upstate New York, Geneva on the Lake Wine Country Villa and Resort is known the world over for its opulence and its commitment to hospitality and guest...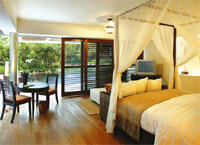 Luxury Resorts: If luxury is your style, impeccable service is your desire, and vibrant memories are what you want to create, then you must be one of the first to step foot on the incredible Mandarin Oriental Riviera Maya property opening its doors...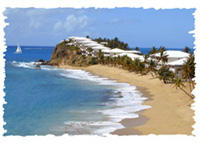 Luxury Resorts: Curtain Bluff Resort is a beautiful, 20-acre beach resort located on the southern tip of Antigua in the Leeward Islands. Travel + Leisure, Condé Nast Traveler, Modern Bride and Travel Weekly have endorsed Curtain Bluff's status...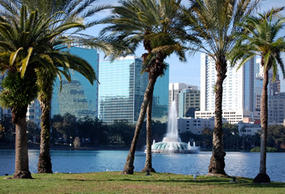 Luxury Resorts: Staying at the WorldQuest Resort may be the best way to fully experience the best Central Florida has to offer visitors. The area is theme-park heaven, as Universal Studios, SeaWorld, Walt Disney World, Busch Gardens, and Cypress...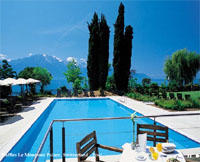 Luxury Hotels: So far Raffles Hotels & Resorts are located in Singapore, the Kingdom of Cambodia, North America, the Caribbean Islands, Germany, and Switzerland. Raffles invites all luxury connoisseurs to experience indulgence at its maximum level....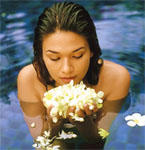 Luxury Resorts & Residences: Against a backdrop of lush palm trees, tropical gardens and the incandescent glow of the Atlantic Ocean, The Setai is much more than your average resort hotel. So much so, in fact, The Setai has developed into a...

Luxury Travel By Amy Covington This is luxury!...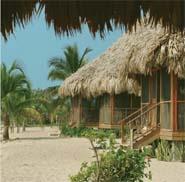 Luxury Resorts: Inspired by a love for Thailand, Francis Ford Coppola, acclaimed motion picture director, writer, and producer knew exactly the type of resort he wanted to create: one with a Balinese theme in the jungles of Belize, rugged yet...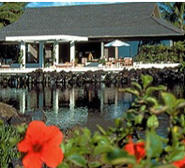 Luxury Resorts: There are some words that when you hear them you experience a physical sensation ... luxuriate is one of these words, which is exactly what Mauna Lani Bay Resort at Kalahuipua'a is all about. Surrounded by tropical fishponds...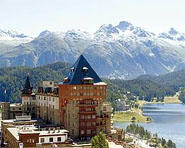 Luxury Resorts: What could be better than spending a lavish weekend away in one of the most prestigious ski resorts in the world? The Badrutt Palace Hotel, a truly historical landmark, offers exclusivity, prestige and style to the distinguished...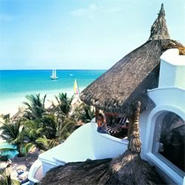 Luxury Resorts: It's hard to believe that a short 30-mile bus ride from the Spring-break haven of Cancun is one of the top-ranked hotels in Central America and an exotic, unrivaled tropical paradise. While it sounds like typical romance copy, we're...

Featured Luxury Hotels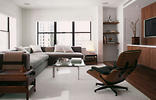 Chicago, United States
The James Chicago
Luxury Liberated at The James Chicago This unique hotel has all the...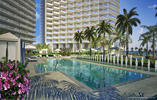 Bal Harbour, United States
The St. Regis Bal Harbour Resort
A new icon, The St. Regis Bal Harbour Resort, Miami Beach, has arrived. A...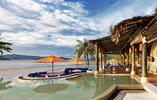 Phuket, Thailand
The Naka Island, a Luxury Collection Resort and Spa Phuket
Set on Naka Yai Island (Koh Naka Yai) in the southernmost province of Thailand,...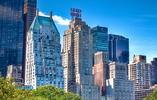 New York, United States
JW Marriott Essex House New York
Having first opened its doors in 1931 in a prestigious Central Park South hotel...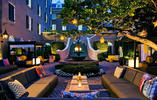 New Orleans, United States
W New Orleans - French Quarter
A quiet spot in the city that purrs with nightlife during even the sun-drenched...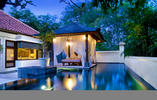 Bali, Indonesia
The Laguna, a Luxury Collection Resort and Spa, Nusa Dua-Bali
Nestled on Bali's finest white sand beach overlooking the majestic Indian Ocean...
LET'S CONNECT LUXURY NEWS & MORE