LuxuryTravel News & Articles
Resorts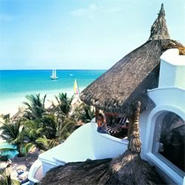 Luxury Resorts: It's hard to believe that a short 30-mile bus ride from the Spring-break haven of Cancun is one of the top-ranked hotels in Central America and an exotic, unrivaled tropical paradise. While it sounds like typical romance copy, we're...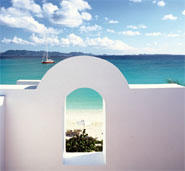 Luxury Resorts: For years it's been known to the rich and famous as an ultra-exclusive hideaway, a super-secluded hot spot for celebrities, and an elite retreat for A-listers. So secret, that is, until Robin Leach put it on the map. As the...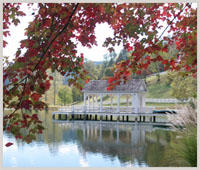 Luxury Resorts: Guests of Blackberry Farm experience a most rewarding respite from the madness that can accompany a life of success. It is the relaxed side of the reality whether guests choose to be active or passive, as both are rewarding...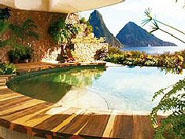 Luxury Destinations: This location is so exclusive, so sophisticated, and if it were edible, it would be absolutely decadent! Jade Mountain at Anse Chastanet Soufriere in St. Lucia recently opened in September 2006. The resort, situated between the...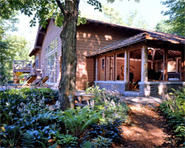 Luxury Vacations: This is an opportunity to leave the everyday routine behind and drift off into a secluded environment that provides equal doses of privacy and pampering. Envision a woodsy setting that is both cozy and lavish. New England's Twin...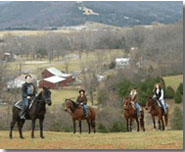 Luxury Inns: In a simpler time, the "Three R's" was a reference made to define children going to school and being taught reading, writing, and arithmetic. Today the Jordan Hollow Inn has its own "Three R's" in place for guests of the luxuriant inn:...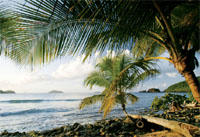 Luxury Resorts: The Timbers Company has received approval to begin work on the Preserve at Botany Bay. The multi-use luxury resort will be developed on 367 acres located in the secluded western tip of St. Thomas. Previously, the area was...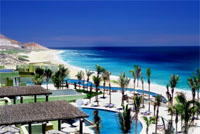 Luxury Resorts: The Fabulous Cabo Package is definitely an A-ticket extravaganza designed for the most elite world travelers. Being a billionaire is not mandatory to buy this heavenly three-day affair. However, being able to pay $8.4 million is...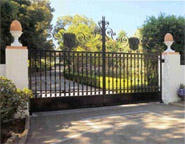 Luxury Homes: This fabulous single-family residence of Montecito, California, has historical roots. The architect of this magnificent dwelling is the late Ms. Lutah Maria Riggs. Ms. Riggs, who lived from 1896 to 1984, is among the first women to be...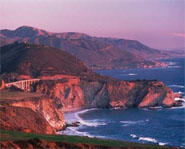 Luxury Travel: The accommodations you choose for your vacation are as important as where you decide to visit. If you end up at a substandard property, even the most beautiful landscape can't quite make up for it. You take a vacation to escape from...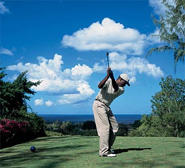 Luxury Vacations: Sandy Lane, a luxury resort located in St. James, Barbados, offers the tropical environment of the Caribbean and a top-drawer amenities package. Water sports, fitness and spa facilities, golf, tennis, fine dining, lounges, and...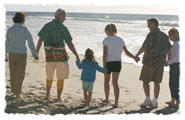 Luxury Residence Clubs: Premier Destinations is an investment in pleasure with the potential to yield big smiles from family members, friends, business associates and even the most steadfast, ledger-watching advocates of accountancy. This luxury...

Featured Luxury Hotels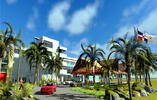 Punta Cana, Dominican Republic
The Westin Puntacana Resort & Club - Opening December 2013
Boasting three miles of white-sand beaches along the turquoise Caribbean Sea,...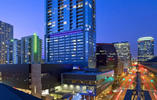 Austin, United States
W Austin
Visiting Austin for business or leisure? At the W Hotel in Austin, you will...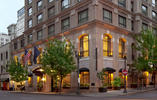 Portland, United States
The Westin Portland
Enter The Westin Portland and you will notice immediately how you are...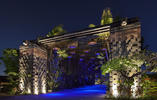 Bali, Indonesia
The St. Regis Bali Resort
Bask in luxury on the soft, sandy beach of Nusa Dua, the Garden of Bali, where...
Santiago, Chile
W Santiago
Against a panoramic backdrop of the snow-capped Andes, W Santiago reinvents...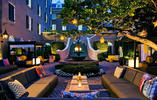 New Orleans, United States
W New Orleans - French Quarter
A quiet spot in the city that purrs with nightlife during even the sun-drenched...
LET'S CONNECT LUXURY NEWS & MORE