By JustLuxe Team Jan. 17th, 2012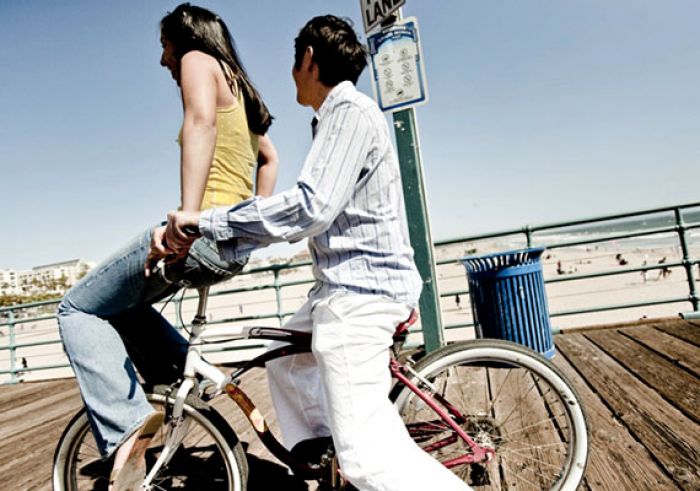 Photo Courtesy of Delightfully Engaged
Are you a fashion maven or sports fan? Music lover or wine connoisseur? Be it a runway show or wine tasting, the ballet or a polo match, going to events is just so much fun. San Diego offers a variety of events and activities year-round, making any trip to America's Finest City an unforgettable experience. Below are a list of some of our favorite
San Diego events
.
Restaurant Week:
San Diego is getting national press as an exciting new dining destination. Each year, for a week in January and September, the city's finest chefs prepare amazing menus designed to give food lovers an opportunity to explore the region's exciting dining scene for a fraction of the normal expense. Prix-fixe menus are set at $20, $30 and $40.
Photo Courtesy of Sapphire Tower
San Diego Comic Con:
The largest comic book and pop culture convention in the world and a favorite among
San Diego events
. Started as a modest comic book collectors convention, over the years the 'con" has become synonymous with Hollywood blockbusters and the hottest TV shows. Panel discussions with top movie stars are common, as are in-depth production discussions with directors, animators and producers. Screenings, signings, and omnipresent Klingons keep this party going year after year.
Photo Courtesy of NY Daily News
Del Mar Horse Racing:
Del Mar Racetrack is an American Thoroughbred horse racing track at the Del Mar Fairgrounds in the seaside city of Del Mar, California. Operated by the Del Mar Thoroughbred Club, it is known for the slogan: "Where The Turf Meets The Surf." It was built by a partnership including Bing Crosby, the actor Pat O'Brien, Jimmy Durante, Charles S. Howard and Oliver Hardy. The track has a one-mile main dirt track and a seven furlong turf course. The track runs during the summer at the Del Mar Fairgrounds and can stable more than a thousand horses.
Photo Courtesy of North County Times
The San Diego County Fair:
The San Diego County Fair is a county fair held every summer at the Del Mar Fairgrounds in Del Mar. This long running fair makes our list of favorite
San Diego events
and has drawn, in recent years, attendance figures above a million annually. The fair features many musical and talent performances from artists of varying notability, from nationally known acts on the infield stage to local professionals to amateur groups. There are dozens of contests ranging from agricultural efforts to cooking to flower arranging.
Photo Courtesy of La Jolla Homes and Real Estate News
December Nights:
This favorite annual holiday event is held in historic Balboa Park and features sparkling lights, festive colors, international food and music performances and free admission to all museums. Participating Balboa Park museums open their doors from 5-9 pm and more than 300,000 visitors experience the joy of San Diego's largest free community festival. Those who attend participate in a truly multicultural experience, enjoying food, music and entertainment from around the world.
Photo Courtesy of Rebeca Anchondo
Take the guesswork out of your next luxury vacation by discovering more of our favorite local attractions and luxury accommodations.