By James Rothaar Mar. 26th, 2012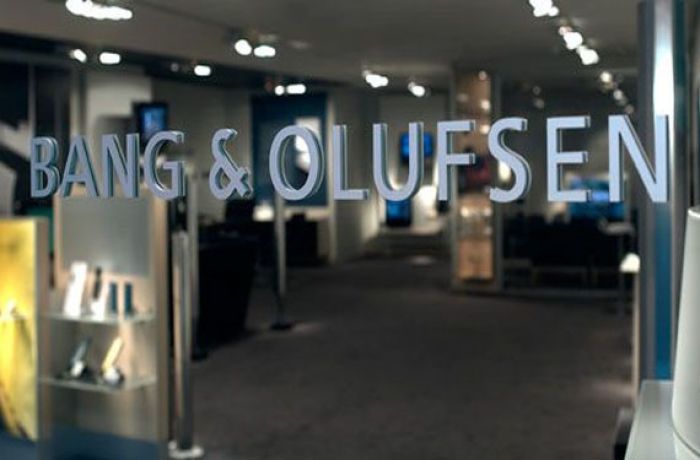 Photo Courtesy of Bang & Olufsen
Danish
luxury electronics
provider Bang & Olufsen will officially open a new showroom in the El Paseo retail district in Palm Desert, California. The owners of the new showroom, which is currently open for walk-in business, will make the showroom's arrival official with a grand-opening event for customers on Thursday, March 29, 2012, at 6 p.m.
"We are very excited to now be affiliated with the world class shopping district of El Paseo and believe the new location will resonate with our loyal customers and brand enthusiasts," said Mike Young, owner of Bang & Olufsen El Paseo. A High-End Surround Sound System made exclusively for Aston Martin and additional new products will be shown at the new 1,500-square-foot showroom.
Guests also will experience B&O's award-winning Beolit 12. The high-end portable sound system won a highly coveted Red Dot Design Award in the product design category. The Design Zentrum Nordhein Wetfalen, the issuer of Red Dot Design awards, receives more than 11,000 submissions from 61 countries to review for its awards.
"Synonymous with Bang & Olufsen's philosophy of providing the ultimate end user experience, we always aim to provide state-of-the-art retail experiences that mirror certain B&O brand values, such as impeccable craftsmanship, award-winning design and memorable user interactions," said Zean Nielsen, president of
Bang & Olufsen
America, in a prepared statement. "Therefore, we are happy to update the Palm Desert showroom with a new retail store concept that features all the latest B&O product offerings."
Majestic Imports and Russian Standard Vodka will be on hand to provide refreshments for the grand-opening party of the new Bang & Olufsen El Paseo. For more information on attending the event, visit
BeoStores.Bang-Olufsen.com
. 
James Rothaar
As an independent contractor, James has written content for Justluxe.com and other leading online luxury lifestyle magazines. Rothaar previously served as the senior-tenured staff writer for JustLuxe, having worked with the digital magazine since 2005. He resides in Jacksonville, Florida, and works as an independent marketing consultant and a freelance writer. James Rothaar has an MBA degree...(Read More)