By Sara Cardoza Aug. 9th, 2012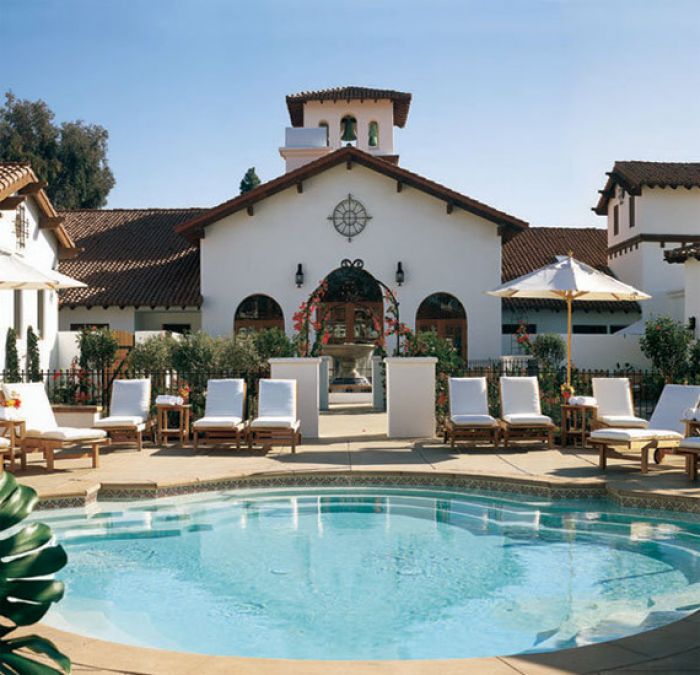 Photo Courtesy of La Costa Resort & Spa
La Costa Resort and Spa
, situated just about thirty miles outside of downtown San Diego in Carlsbad, California, has operated as one of the country's top spa resorts since 1965, and has recently received the honor of being named as the #1 Wellness Spa in the nation by
Spa Magazine
. In addition,
Travel + Leisure
awarded La Costa with a number four spot on a list of top spas in North America. While the spa menu and accolades were inviting, my colleague, Tara and I took a trip to the resort to explore their fine dining and new pool area. The sprawling resort is well landscaped and arranged with its Spanish-style buildings interspersed between walkways lined with tropical flowers, fountains, and outside lounge and dining space.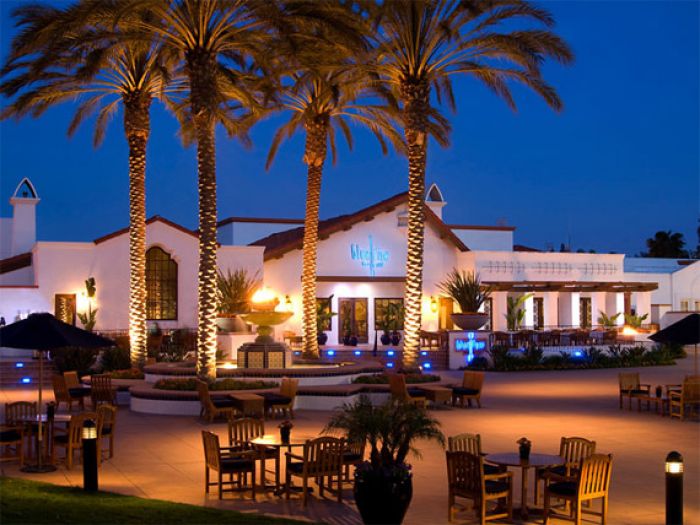 Tara and I admired the village style arrangement of luxury boutiques and shops as we made our way to The BlueFire Grill. Families with children strolled, floppy hats and towels in tow, while couples sat intimately on terrace couches, enjoying glasses of wine. The white façade of the resort's main restaurant is punctuated by a modern splash of electric blue with an outdoor patio that looks out over the resort's throughway. It was about seven o'clock when we reached the resort and still warm, so we opted to dine outdoors. A woman sang a Tracy Chapman cover while the band contributed a pleasant accompaniment as we ordered a few glasses of cabernet and a plate of the Porcini Seared Diver Scallops.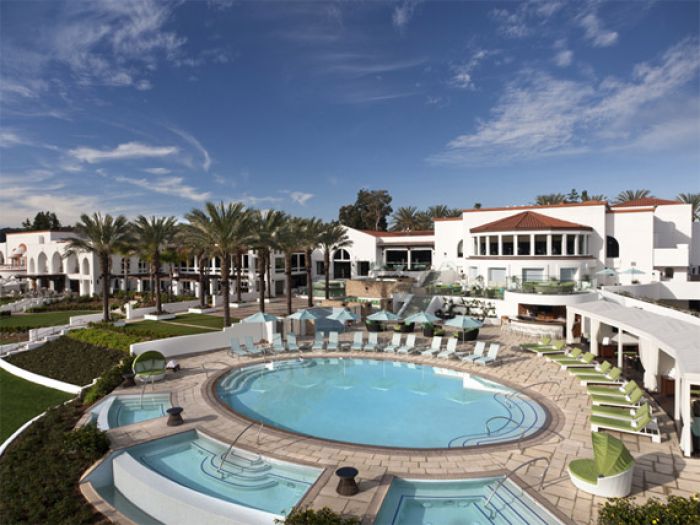 Two medallions of tender white meat arrived, served with cipollini onions, hon shimeji mushroom, pancetta, and garden lemon thyme cream. Tara and I, possessing a love for gastronomic adventure and also, incidentally, sea scallops, attempted to enjoy our appetizer as slowly as possible while sipping our wine and taking in the resort views. Aside from the spa, the resort offers a range of activities. From tennis and golf to water adventures and shopping. Recently, in addition to the Spa Courtyard Pool, Villa Pool and Jacuzzi, Garden Pools, Sandy Beach Family Pool and Splash Landing Pools, the resort has introduced an all-new, exclusively adult pool/lounge area.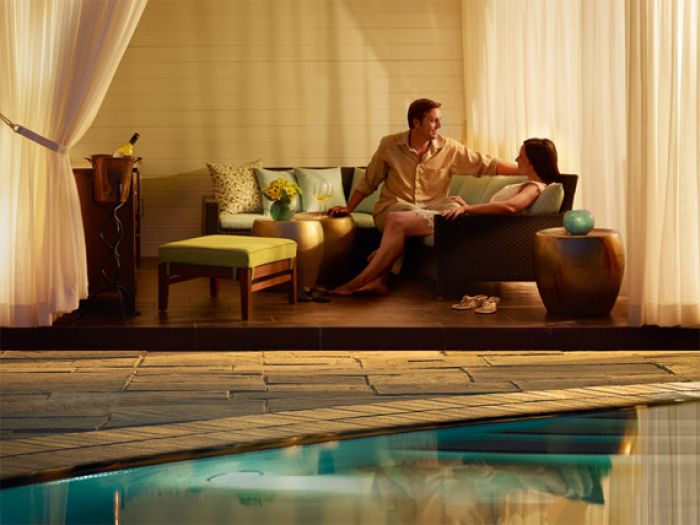 The Edge Adult Pool is a glowing oasis of infinity-edged blue that overlooks the golf course and valley. The large space, which features a fully stocked bar and is lined with private, meticulously furnished cabanas, is available by reservation only. The panoramic views and beautiful arrangement make it a perfect set up for a party, business event, or wedding activity space, as does the rest of the resort, which caters well to groups, families, and couples. After savoring the last bits of sunlight and scallop, we ordered our main dishes, Prime Beef Filet Mignon for me, and the Seafood Cioppino for Tara.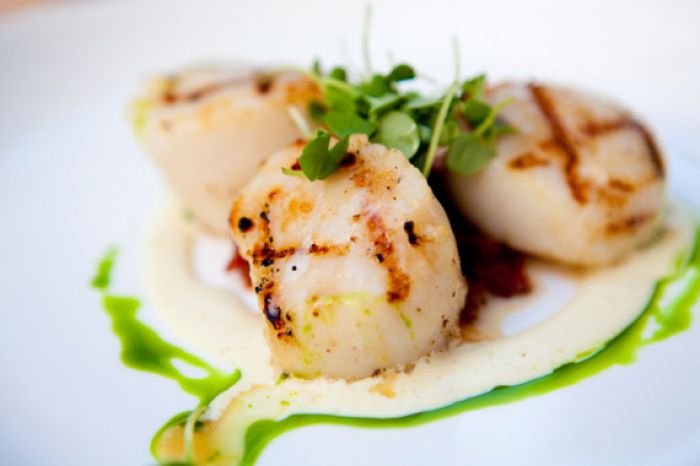 It was a difficult decision because the menu, which is overseen by Executive Chef Greg Frey Jr., features a compilation of well-loved mains that are dressed with a little bit of extra special flair. Coconut & Lemongrass Lentils prepared with Thai basil and fried yam and Prime Beef Flat Iron Steak, served with truffle-lobster mac n' cheese are just a few examples. Gorgonzola potato torte and Farmers Market Vegetables accompanied my filet, while Tara's included a savory mix of fresh seafood catch, including mussels, clams, shrimp, and more scallops. Before heading out for the evening, we selected a palate-cleansing, champagne drenched sorbet, served with a delicate cookie topper. Dining and ambiance combined, we'd say, lovely.
(Photo Courtesy of Thinkstock)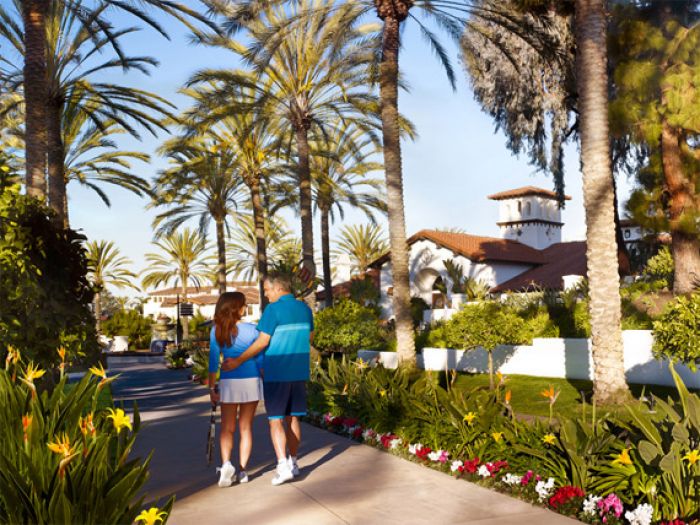 To learn more about La Costa Resort and Spa see
LaCosta.com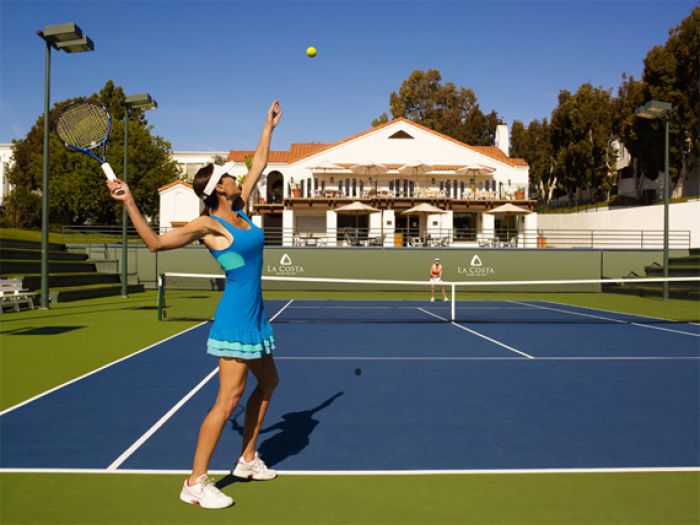 Sara Cardoza
Sara graduated from the University of Mary Washington in Fredericksburg, Virginia with a degree in creative writing. As a military child she spent her childhood living and travelling overseas which shaped her passion for travel, language, food, and intercultural exchange. She has recently joined the JustLuxe editorial team....(Read More)