By Sara Cardoza Nov. 21st, 2012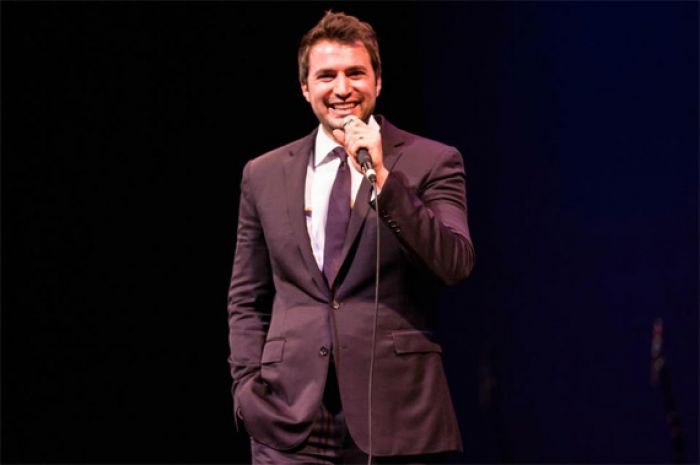 Photo Courtesy of Nathan Pacheco
While opera may not be the concert choice of most, music lovers who have shied away from the genre may be surprised at what they've been missing. Even I, who had a grandmother that ensured theatrical classics and the arts were introduced early on (think of a wide-eyed twelve year old taking in a scene of woolly-haired, melodramatic alley cats) haven't explored the realm of opera much, and wasn't quite sure what to expect. However, it was not the slim, well-dressed figure of Nathan Pacheco. What is it about opera that conjures images of sweaty jowls quivering beneath a white hot spotlight? But there was no harsh spotlight was to be found inside San Diego's historic Balboa Theatre, which was coolly lit when my guest and I arrived. A Gaslamp Quarter landmark, the Fourth Avenue venue was originally opened in 1924 as a vaudeville house before its movie theatre reincarnation in 1932.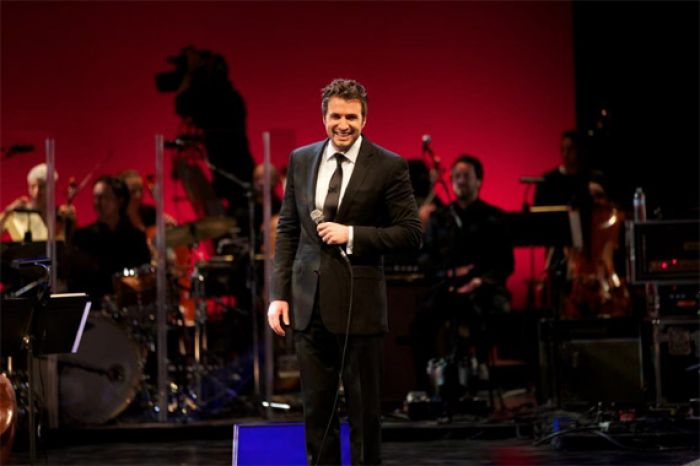 The stage inside Balboa Theatre is framed by door-sized alcoves surrounded ornately with carvings, while the ceiling is marked with a hatched pattern and richly painted recessed rectangles—trademarks that hint at the venue's age. In true operatic tradition, a vase of red roses punctuated the vacant stage. When Nathan finally appeared, alongside his composing partner Leo Z, who has both composed and performed pieces for Josh Groban and Andrea Bocelli, and Eric Rigler whose Uilleann pipe playing has been featured in soundtracks including
Titanic
and
Braveheart
, his leggy frame and dimpled, boyish appeal captured attention long before his opening number. Nathan began the show with his most popular song from his recently released debut album, "Avatar" before launching into a series of Italian and Spanish pieces.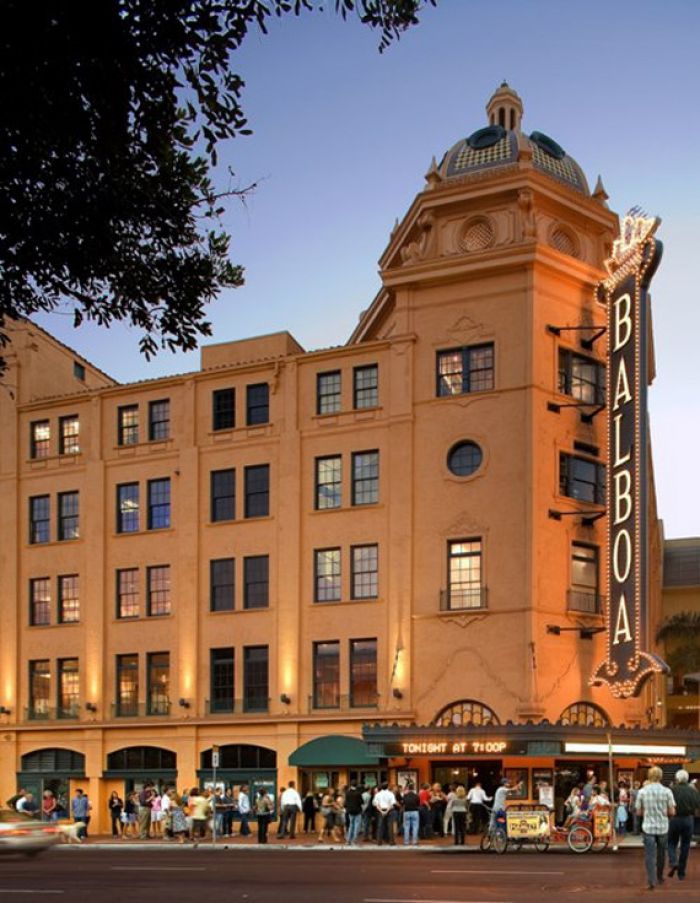 Besides his charm, and clear, resonant voice, Nathan has perhaps been gaining popularity for his "classical-crossover" style, blending pop with opera which seems to be attracting a broad spectrum of fans. Born in Virginia, Nathan travelled extensively, during which he immersed himself in the languages of the place. His efforts have resulted in a fluid ease singing, composing, and speaking in Italian, Spanish, and Portuguese. The most striking quality about Nathan was his genuine excitement when reaching a powerful crescendo, seeming almost surprised at his own talent and punctuating the final note with an adorable hip-level fist pump.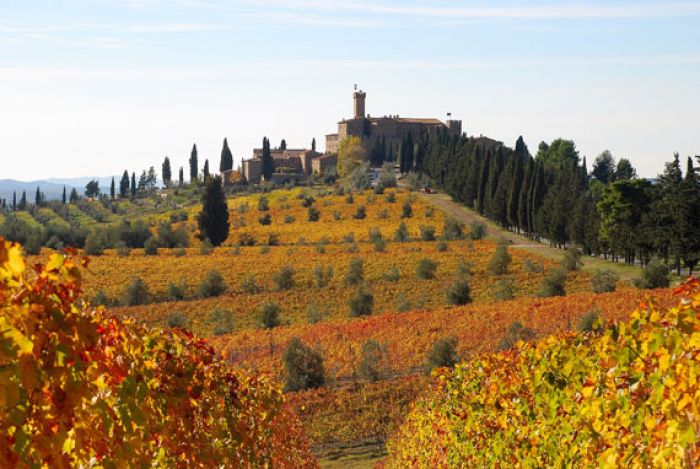 Charming indeed, he readily gave his musical accompaniment the attention they deserved, exiting the stage so that Leo and Eric could showcase their talents solo. Nathan was also eager to include the audience in the show, inviting us to sing the choral parts of his numbers, and even offering a brief lesson, which, when the time came, he generously helped us through. Afterwards we got a chance to spend some time with Nathan off the stage during a special meet and greet hosted by Banfi Chianti. Castello Banfi of Tuscany capped off the evening with an offering of chianti from their estates, serving both the Chianti Classico and Chianti Superiore, which guests sipped while relaxing after the show. It was Nathan's turn to be charmed by one of the audience's youngest members, a six-year old girl whose brown hair was overwhelmed by a large, pink flower, as she offered up a program to be signed by the gracious singer.
Sara Cardoza
Sara graduated from the University of Mary Washington in Fredericksburg, Virginia with a degree in creative writing. As a military child she spent her childhood living and travelling overseas which shaped her passion for travel, language, food, and intercultural exchange. She has recently joined the JustLuxe editorial team....(Read More)