By Nicolle Monico Jun. 10th, 2013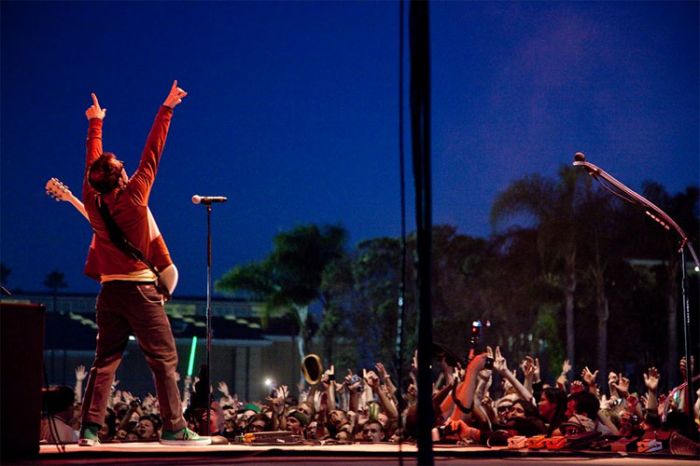 Photo Courtesy of Del Mar Racing
When the aromas of funnel cakes, gigantic turkey legs and deep fried
everything
hits the air, San Diegans can safely say that summer is officially here. With the announcement of the San Diego County fair also comes Del Mar Fairgrounds'
Summer Concert Series
.
The seven-week season brings special musical guests to the Seaside Stage every Friday, as well as select Saturdays and Sundays. Concerts are free with racetrack admission ($3-6) purchased prior to the last race; after the final race, the price rises to $20 per ticket.
Photo Courtesy of Mat Hayward/Shutterstock
A Few Highlights:
Fitz and the Tantrums
– The Los Angeles-based American neo-soul/indie pop band formed back in 2008 with their debut studio album dropping in 2010. At first only peeking the interest of indie music junkies, their hit single "Money Grabber" began to reach national audiences after TV appearances on
Jimmy Kimmel Live!
,
Conan
and
The Tonight Show with Jay Leno
. Today, their throwback sounds have called upon the '80s and early '90s on their sophomore album,
More Than Just A Dream
. Check out the always entertaining sounds of the Tantrums on Friday, July 26.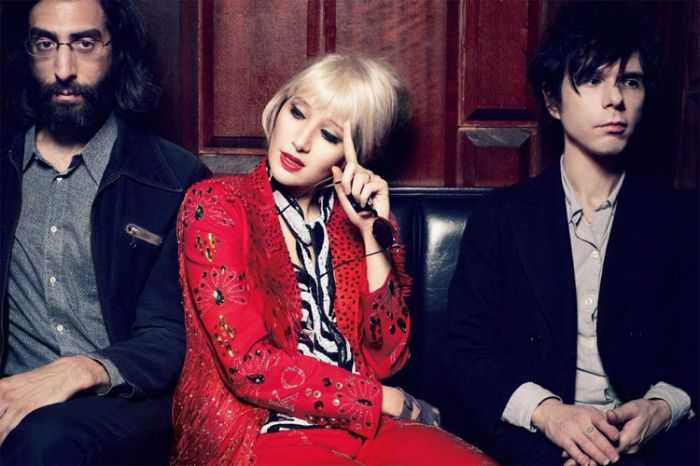 Photo Courtesy of Yeah Yeah Yeahs
Yeah Yeah Yeahs
– There's nothing like seeing your first Yeah Yeah Yeahs show. Their art-rock, edgy post-punk revival sounds and wild costumes pair perfectly behind the natural-born entertainer Karen O's ethereal vocals. Debuting their fourth album after a four-year hiatus,
Mosquito
is filled with jarring concepts, new textures, brooding atmospherics, and pushes O's vocal limits. Their unique sounds and eccentric theatrics can be seen on Friday, August 23.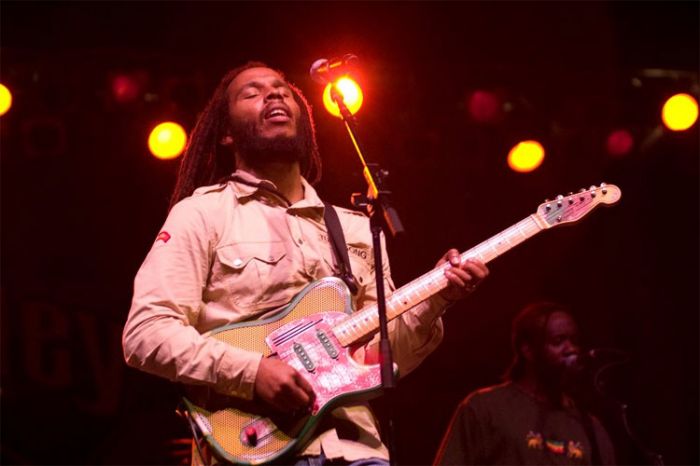 Photo Courtesy of Ziggy Marley
Reggae Fest featuring Ziggy Marley
– Rastafarians, take note. Reggae fest will be held on Saturday, August 31 to close out the concert series with guest Ziggy Marley. As the son of "the first Third World Superstar" Bob Marley, Ziggy set out to create his own identity in music, one that was unique apart from his father. He has done just that. His live shows are a spiritual experience, filled with intense beats from a singer lost completely in the sounds of his music. His personal connections with his audience stems from his socially-conscious lyrics and his desire for those listening to live in peace.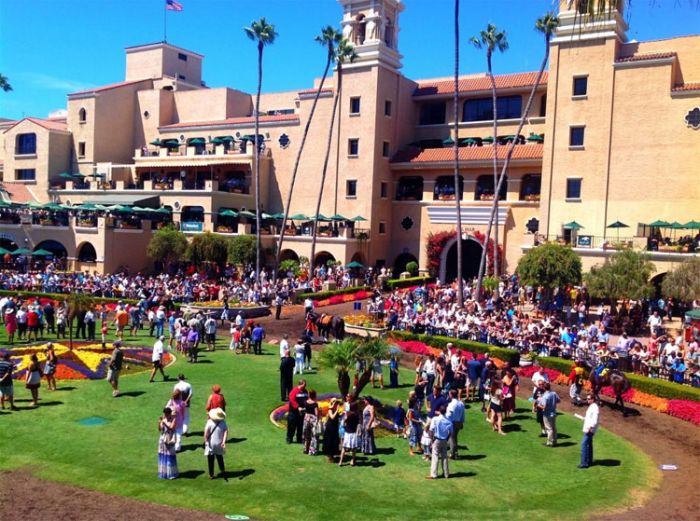 Photo Courtesy of Del Mar Racing
Apart from live Thoroughbred horse racing, the venue is revving up for a season filled with exciting events and entertainment, like the all-new Del Mar Grill Fest, two Beer Fests and the Gourmet Food Truck Festival. But its concert series is definitely a favorite among San Diegans. The city's music scene continues to be San Diego's best kept secret with names like Jason Mraz, Switchfoot and Tom Waits all hailing from its sandy beaches. The musical performances will begin on July 19 and we're like, totally stoked.
Nicolle Monico
Nicolle is an award-winning writer and Travel Editor using her expertise in the industry to write about luxury travel around the world. You can find her daily searching the web for the latest trends, best new hotels and most beautiful destinations to visit and share with her readers. She's been featured on The Huffington Post, Hard Assets, AMD Entertainment and Remy Martin. In 2014, she was vo...(Read More)