By Nicolle Monico Nov. 22nd, 2013
Photos Courtesy of Seasons 52
When you live in San Diego, CA, it's easy to forget that there are four seasons in every year. And while locals enjoy the abundance of sunny days, it's also nice to be reminded from time-to-time of the benefits that the changing weather means for our produce, meats and seafood. At the newly opened Seasons 52 (the second location in SD) in the Seaport District near downtown, guests are able to enjoy an ever-changing seasonal menu that daily represents the freshest offerings of the moment.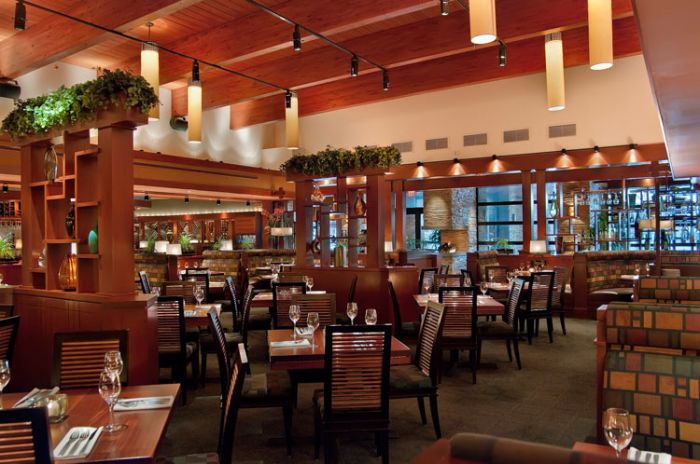 Walking into the restaurant, you are immediately transported from the casually-cool San Diego city into an elegant and modern log cabin-esque atmosphere, the kind you'd find in Vail. Previously the San Diego Police Department Headquarters, the historic building was transformed into a 9,900-square-foot restaurant space with some of the original architectural designs still intact. Looking up, guests are able to see the same wooden beams crossing the exposed ceiling that were used at the police department.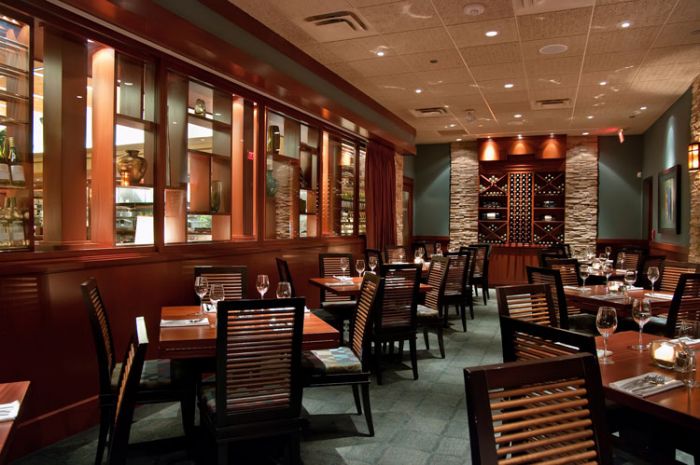 Dressed in warm textures, rich woods and recycled materials including cardboard lighting fixtures, the interior is both stylish and eco-friendly (a combination most locals can appreciate). Among the many menu options, guests can opt for the Chef's Table Menu, a seven-course affair with wine pairing by Master Sommelier George Miliotes. Upon visiting last week, I was able to experience this and taste many of the exquisite dishes that the restaurant offers.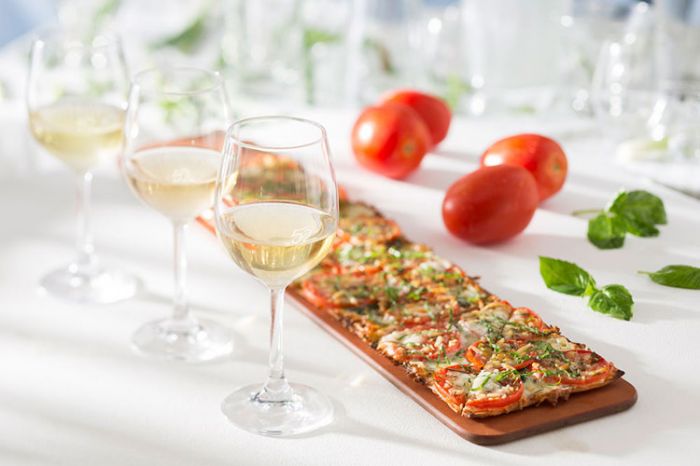 Typically, those participating in the tasting menu will begin with an amuse-bouche, which at the time was a Dungess Crab and Haas Avocado combination paired with the Aveleda Vinho Verde, Portugal 2012. However, our introduction to the night's offerings involved two flatbread choices: Blacked Steak & Blue Cheese with cremini mushrooms, spinach, and caramelized onions; and Lobster & Fresh Mozarella with roasted sweet peppers, slivered scallions, and lobster sour cream. Both items were matched with a Chartogne-Taillet Cuvee Sainte Anne, Champagne MV.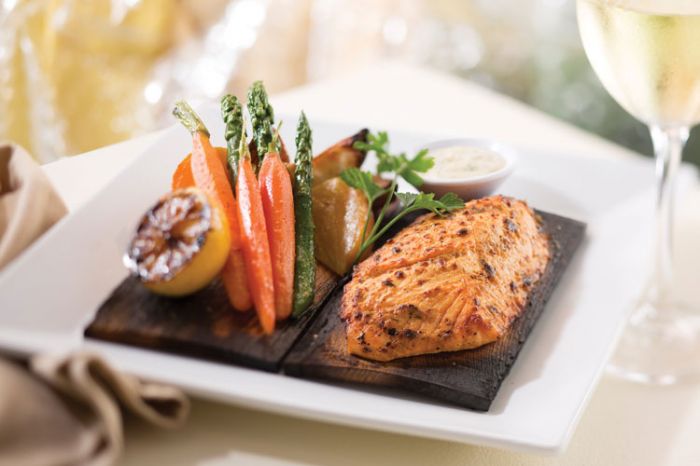 After the crab amuse, the Organic Salmon and Lemongrass Sea Scallop roasted on a cedar plank followed. Eaten alongside a Mer Soleil Chardonnay, Central Coast 2011, the salmon was moist and seasoned well, its flavors enhanced by each sip of the Chardonnay.
In between courses, the chef made sure to come by the table and explain each dish and answer questions regarding the ingredients or concepts behind them. This level of personal attention (a privilege for those ordering the Chef's Table menu) really adds an extra touch of service, a more familial feel to dining.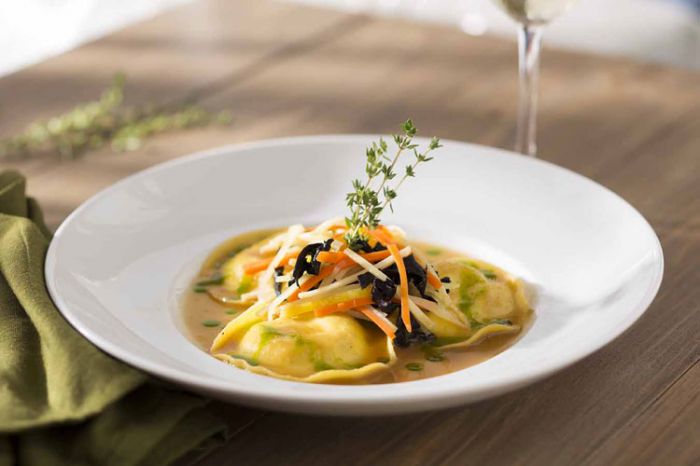 Understanding that restaurant portion sizes have become a bit excessive and generally more than the suggested daily calorie-intake, all the plates remained small and sufficient for wetting the appetite. Likewise, all dishes are prepared to be under 475 calories. The Baby Spinach Salad with caramelized Bosc pears, walnuts and Gorgonzola cheese was immediately followed by a rich Sonoma Goat Cheese Ravioli with harvest vegetables, black mushrooms and roasted onion jus. Casillero del Diable Viognier, Casablanca 2012 and Retromarcia, Chianti Classic 2010 were served for courses four and five, respectively.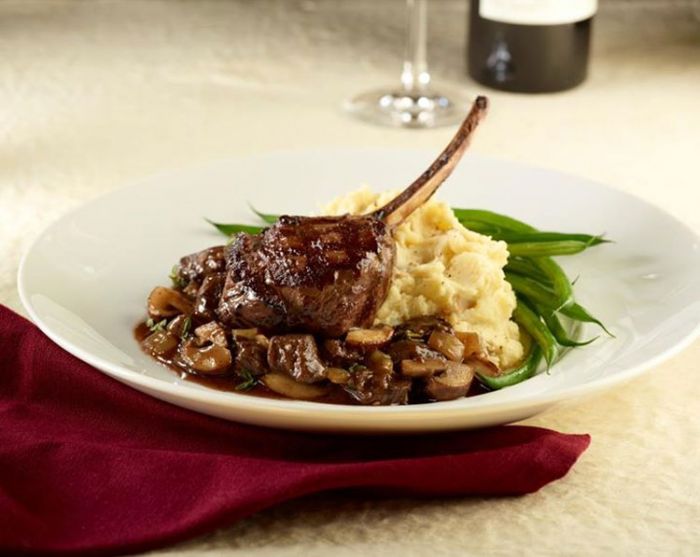 The main event, and my personal favorite was the Oak Grilled Lobster Tail and New Zealand Venison Chop with truffle mashed potatoes, roasted brussel sprouts, and finished with a red wine demi glaze. As it is currently lobster season, the depth of flavors that came from each bite superseded the previous, confirming the freshness of the meat. Dipped in the truffle mashed potatoes, the venison's thick cut left on the bone was tender and juicy and proved a highlight of the meal.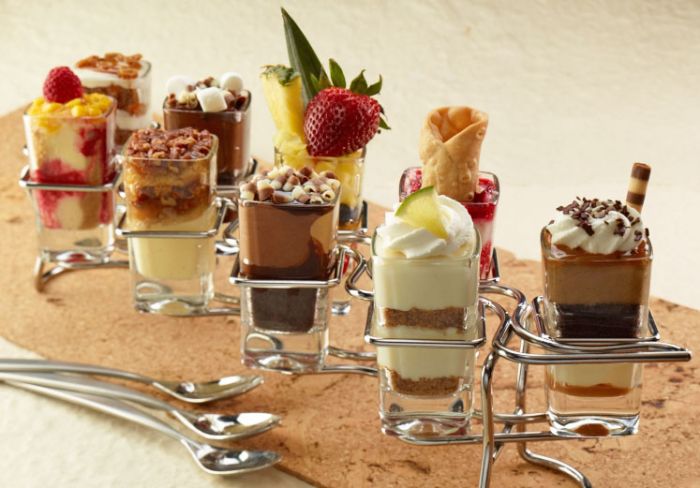 As all good dinners should, the seventh and final course ends with an array of Mini Indulgence Desserts presented in shot glasses. While all looked delectable, a few standouts were the chocolate peanut butter mousse, mocha macchiato, and berry cheesecake.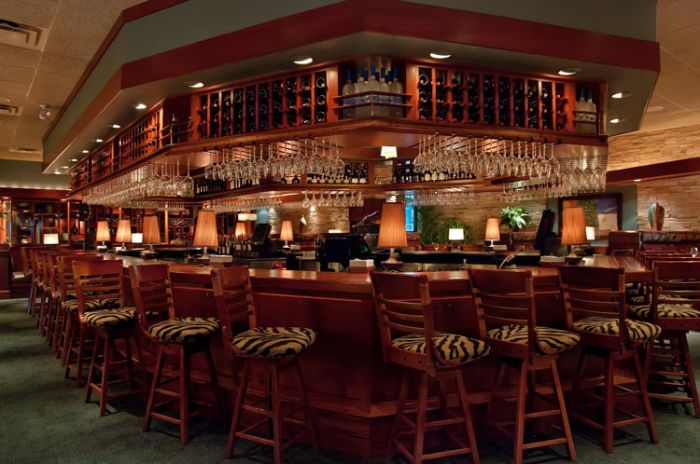 The expansive restaurant also features an outdoor patio, live music inside at the bar, private function rooms and an open-kitchen. Seasons 52 hopes to continue its expansion nationwide, with already 34 locations, it plans to open eight more each year. There's no doubt that the food, service and ambiance of Seasons 52 is the perfect kind of place for a date night, wedding rehearsal dinner or a cocktail among friends. However, with all the competition downtown and this location being a bit off the main track, it'll be interesting to see how it stacks up against other established restaurants. One thing's for sure though, they've definitely got my business.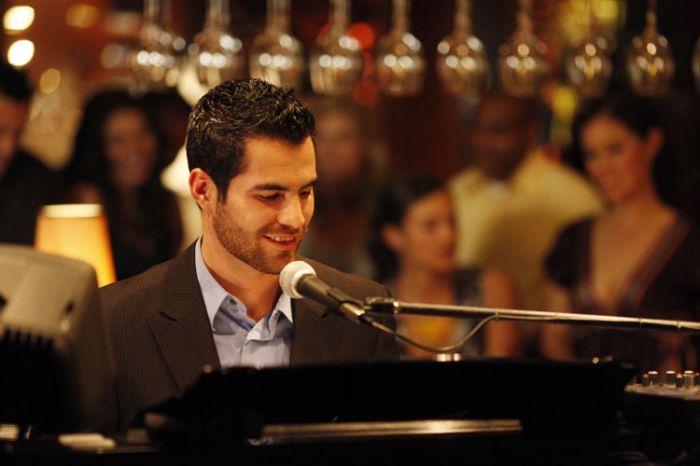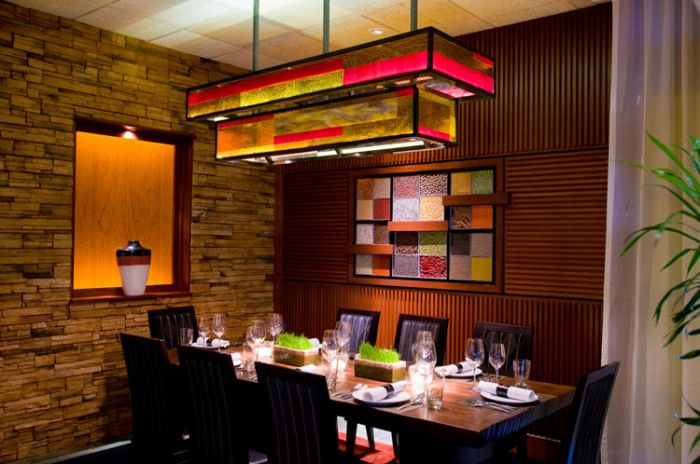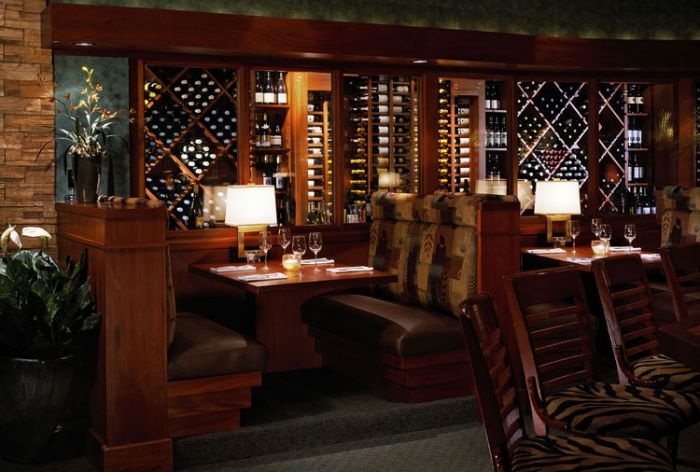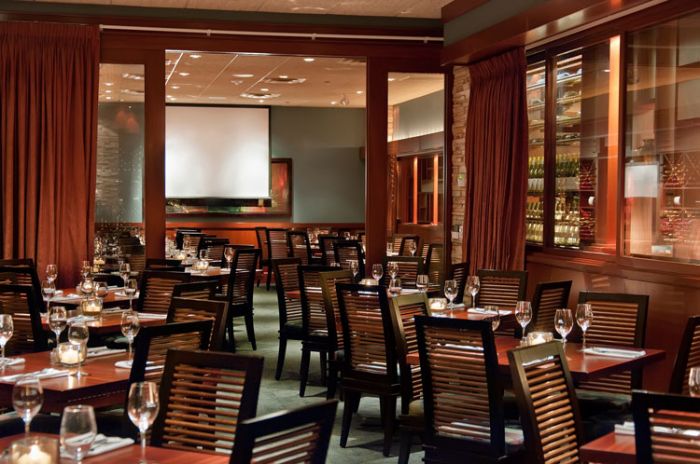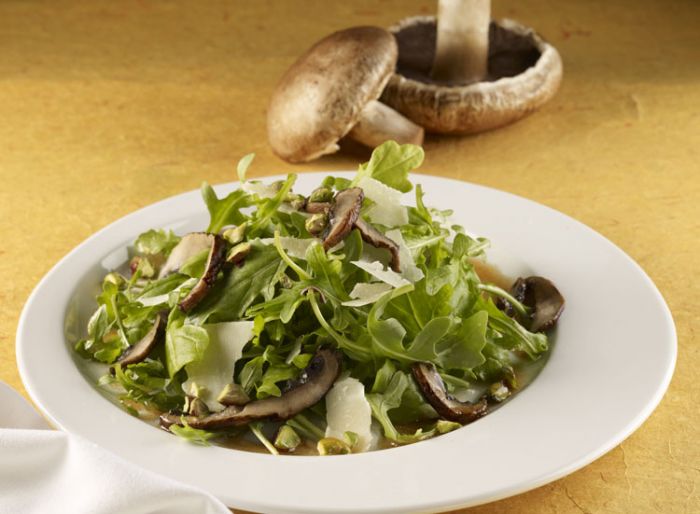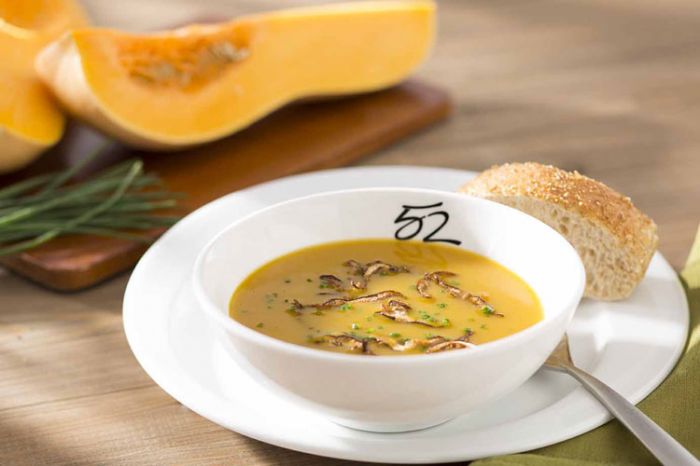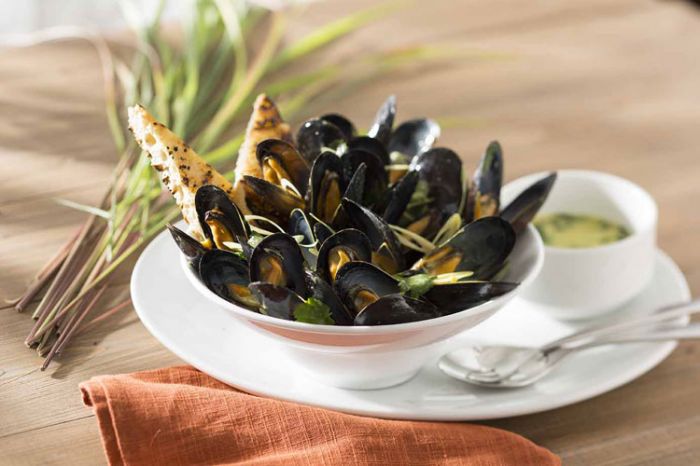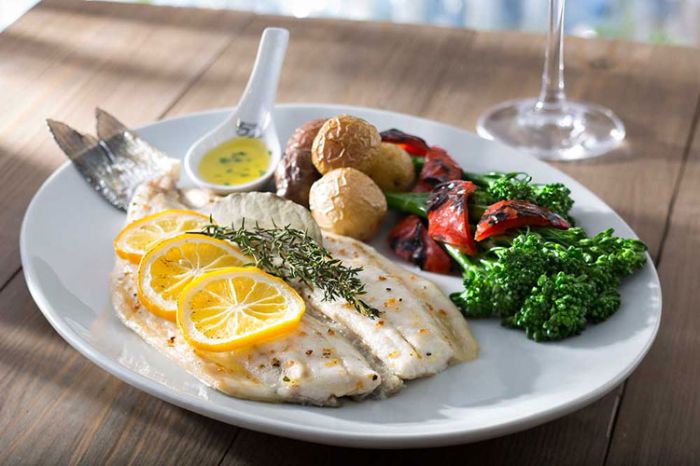 Nicolle Monico
Nicolle is an award-winning writer and Travel Editor using her expertise in the industry to write about luxury travel around the world. You can find her daily searching the web for the latest trends, best new hotels and most beautiful destinations to visit and share with her readers. She's been featured on The Huffington Post, Hard Assets, AMD Entertainment and Remy Martin. In 2014, she was vo...(Read More)