By Donald Herrera-Fairbairn Feb. 26th, 2014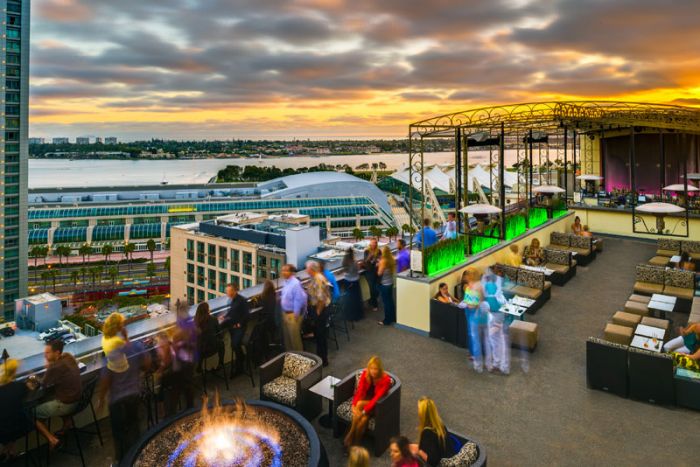 Photo Courtesy of San Diego Marriott Gaslamp Quarter
The San Diego Marriott Gaslamp Quarter's ALTITUDE Sky Lounge, officially the highest open-air rooftop bar on the West Coast, has added an indoor space to the venue called "City Sights" that is now open to the public and offers sweeping views of downtown from 22-stories above the street (and fortunately for guests, also benefits from the same bar menu and happy hour specials offered throughout the rest of ALTITUDE Sky Lounge).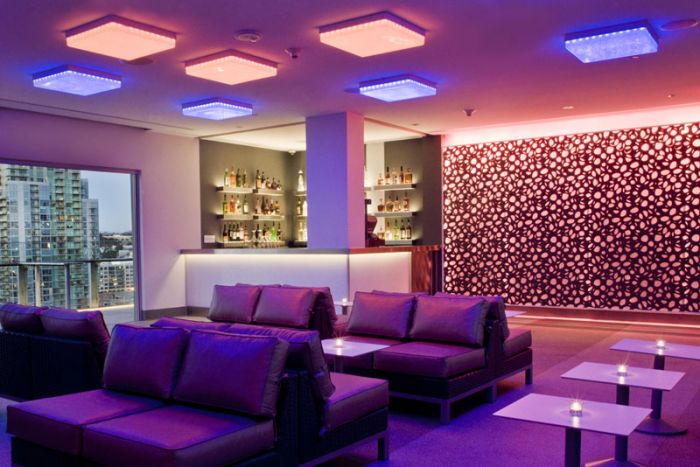 Photo Courtesy of Modern Obscura
Featuring small bites and signature cocktails, City Sights has a casual atmosphere that's well complemented by light displays, communal tables and modern furniture, which all come together to offer a chic outdoor setting. The lounge's height and its fresh feeling are also exemplified through their signature cocktails such as the Mile High Club Margarita which offers a smooth, refined flavor to the traditionally very-sweet beverage. Don't believe us? You can try it yourself with the recipe posted below. You can thank us later after you finish three or four of them.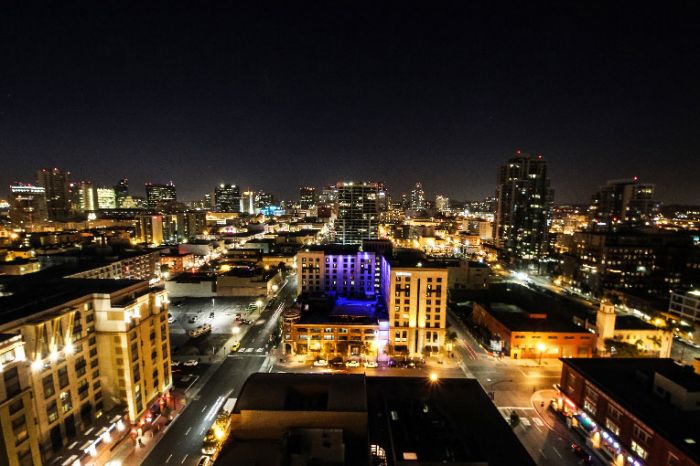 Photo Courtesy of Sara Norris Photography

With San Diego's year-round near-perfect weather accompanied by light breezes and a marine layer that keeps the evening warm enough to enjoy without feeling chilly, it's no wonder that the city's rooftop bars are so popular. But, with the novelty of its height and an air of pleasant professionalism about its staff, ALTITUDE's City Sights should be a popular hotspot for travelers and locals alike.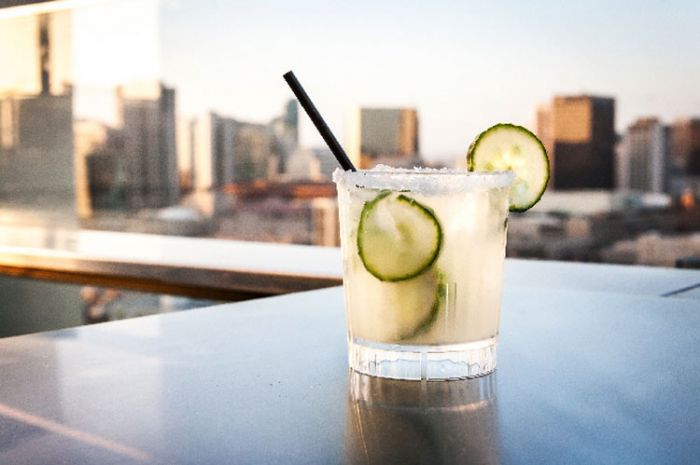 Photo Courtesy of Sara Norris Photography
And, as promised, here's that cocktail recipe for the Mile High Club Margarita:
Ingredients:
Silver Tequila of Choice
Agave Nectar
Fresh Lime Juice
Cucumber (slice)
Directions: Blend the tequila, agave nectar and lime juice together in ratios that you prefer and pour into glass. Garnish with the slice of cucumber. Enjoy!
Donald Herrera-Fairbairn
Donald lives in San Diego County with his wife and three children. He has written for a number of organizations in addition to JustLuxe, including Remy Martin, Yahoo!, Oh!Facts and more. Donald spent five years in the U.S. Navy where he discovered his knack for writing through creating instructional materials and standard operating procedures. Since his honorable discharge in 2009, he has embraced...(Read More)