By Merilee Kern Mar. 8th, 2010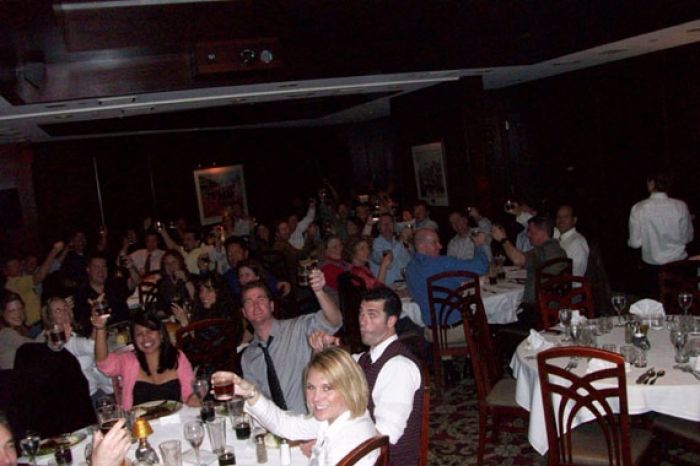 INside SD Report:
As an ever-appreciative San Diego resident and a good life connoisseur indelibly on the hunt for the best of the best, it's incumbent on me to experience and inform you, dear Reader, about notable San Diego-area "happenings" — you know, those society events, grand openings, launch parties and such where the A-listers lurk — and that make the local luxury scene tick. This Luxe List "INside SD" feature offers a sneak peek of San Diego's most sensational soirees from the inside.
Here we go...
The Event: Stone Brewing Company dinner at Morton's The Steakhouse

The Scoop: The exceptionally affable Vice President of Sales for Stone Brewing Company, Arlan Arnsten, was on site to host an interactive "beer and food pairing" dinner at Morton's The Steakhouse located downtown at the Harbor Club on J Street. For a surprisingly low $65 per person (tip and tax included), a decidedly lively group of beer-loving carnivores convened to savor a variety of Stone Brewing Company's finest selections — five in all — perfectly paired with a four-course menu featuring Morton's legendary cuisine.


As each new course commenced, Arlan took the floor — and a mic — to make a brief introduction about the beer(s) paired with that course, provide particularly interesting company lore, and garner a few laughs in the process.

Each beer was more flavorful, robust and spectacular than the next, and collectively conveyed the incredible range and depth of this beloved beverage — not to mention Stone Brewing Company's aptitude for the craft.

The food was an adventure unto itself. As is Morton's heritage, each dish featured fresh, top-line ingredients cooked to perfection, and generously portioned to say the least.

The Menu:

First Course: Jumbo Lump Crab Cake, Mustard Mayonnaise Sauce
Paired with Stone 07.07.07 Vertical Epic Ale

Second Course: Baked Five Onion Soup, Crusted with Jarlsberg Cheese
Paired with: Stone Levitation Ale

Third Course: Cajun Ribeye Steak served with Mashed Potatoes and Grilled Jumbo Asparagus with a Balsamic Glaze
Paired with: Stone Oaked Arrogant Bastard Ale and Stone Smoked Porter

Fourth Course: Morton's Legendary Hot Chocolate Cake
Paired with: Stone Imperial Russian Stout

The Bottom Line: While I was impressed with all of the brews that duly accentuated the dishes with which they were paired, the most interesting takeaway for me is that an appropriately chosen beer IS good with chocolate. Who knew? In all, this was an evening filled with fantastic beer, delicious food, camaraderie and laughter. Not a shabby way to spend an evening. Luxe List-worthy for sure.

The 411: Morton's Restaurant Group, Inc. is the world's largest operator of company-owned upscale steakhouses. Morton's steakhouses has remained true to its founders' original vision of combining liberal portions of high-quality food prepared to exacting standards with exceptional service in an enjoyable dining environment. The Company owns and operates 76 Morton's steakhouses located in 27 states. The San Diego location does hold a variety of culinary and libation events throughout the year. Check them out online at www.mortons.com.

Founded in 1996, Stone Brewing Co. is located in Escondido, CA and is one of the fastest growing breweries in the country. Additionally, Stone Brewing is one of the highest rated breweries in the world according to both RateBeer.com and BeerAdvocate.com. Stone Brewing Company also holds events in various San Diego locations throughout the year. Learn more online at www.stonebrew.com.

- Merilee Kern
JustLuxé.com's "The Luxe List" Executive Review Editor

The Luxe List product, service and travel review editor Merilee Kern scours the luxury marketplace for new and captivating "musts." Submissions are accepted via e-mail at Merilee@JustLuxe.com. View all of Merilee's Luxe List articles from here (scroll to page bottom) and follower her on Twitter here: twitter.com/LuxeListEditor.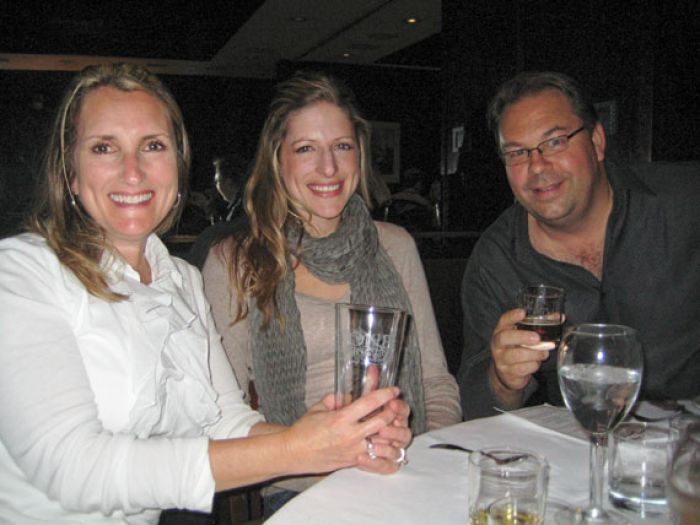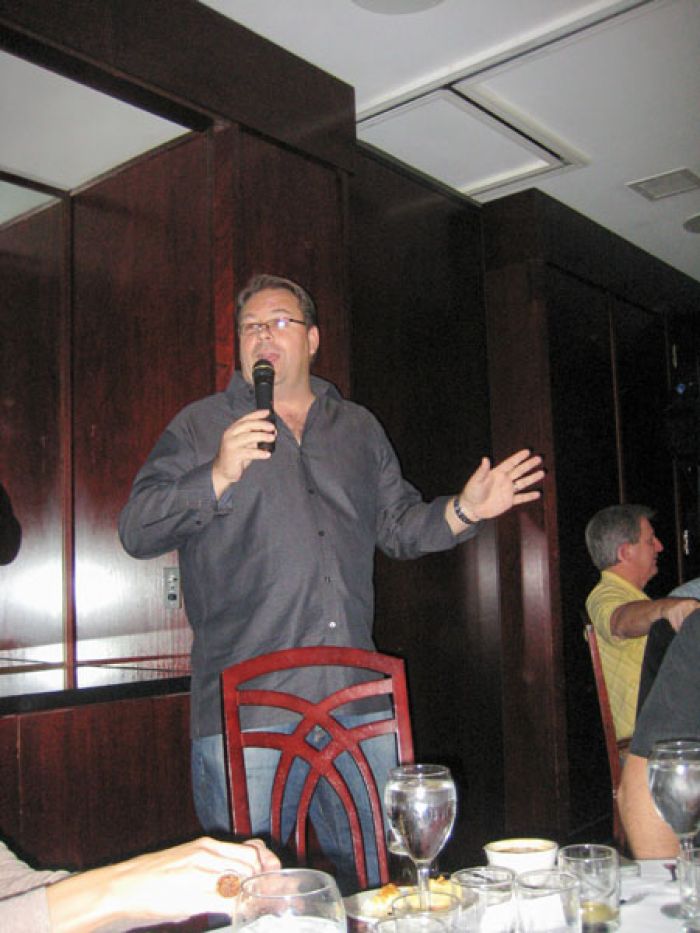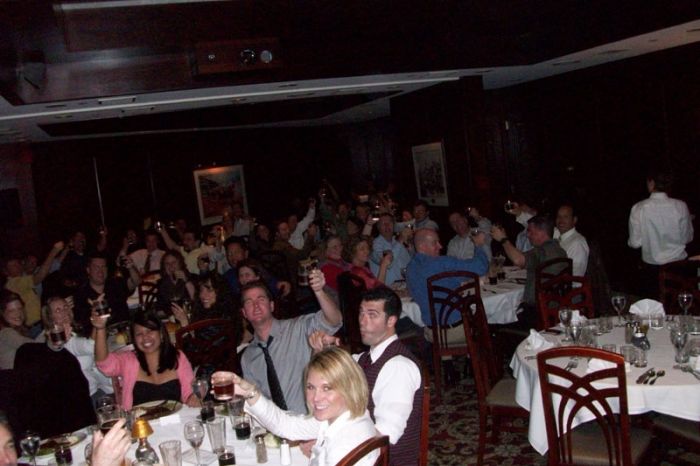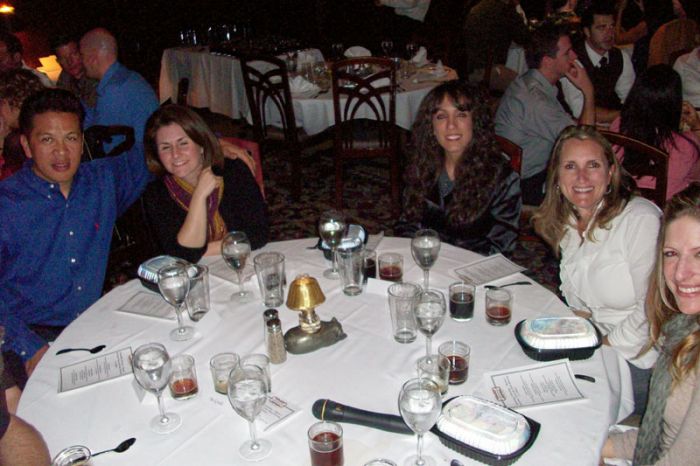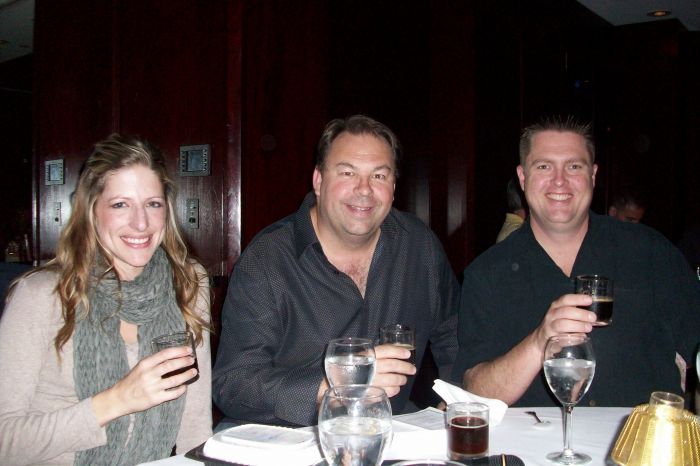 Merilee Kern
Branding, consumer product trends, leisure and lifestyle expert Merilee A. Kern is a good life connoisseur who keeps her finger on the pulse of the marketplace in search of new and innovative must-haves and exemplary experiences at all price points, from the affordable to the extreme. The best of the best across all product, service and travel categories–as well as noteworthy marketplace change ...(Read More)