By Merilee Kern Apr. 27th, 2010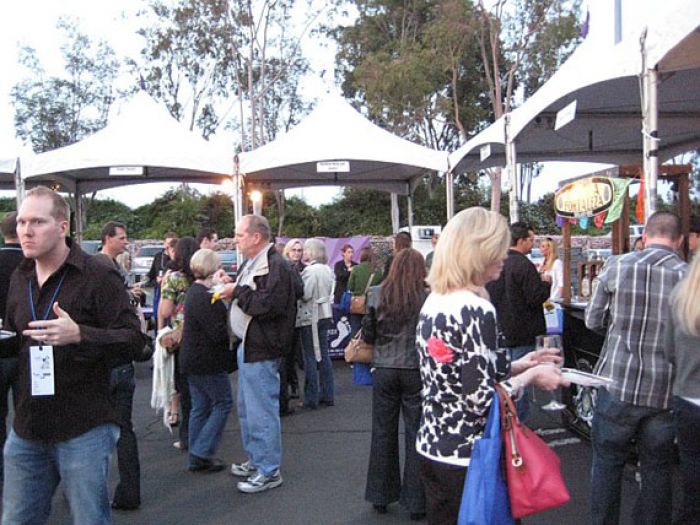 INside SD Report:
As an ever-appreciative San Diego resident and a good life connoisseur indelibly on the hunt for the best of the best, it's incumbent on me to experience and inform you, dear reader, about notable San Diego-area "happenings" — you know, those society events, grand openings, launch parties and such where the A-listers lurk — and that make the local luxury scene tick.
Here's the INside track on yet another sensational San Diego soirée:

The Event: From my vantage point as an attendee with a decidedly critical eye, this year's 2nd annual Rhythm & Vine festival benefitting the Boys & Girls Clubs of Greater San Diego — held at the Westfield North County Mall in Escondido — was a resounding success. Along with 60 wineries and 35 of San Diego's top chefs offering culinary delights of every sort, the one-of-a-kind event also featured three musical performances, an exclusive VIP tent and after-party, and a wine and lifestyle silent auction. What a great way to enjoy wine, music and food under the North County stars while giving back to an organization that provides tremendous support for the youth of San Diego.

The Scoop: The Boys & Girls Clubs of Greater San Diego supports more than 23,000 youth every year through its 13 facilities and four school-site programs throughout the region. Funds raised at the Rhythm & Vine event allow the Boys & Girls Clubs of Greater San Diego to continue to serve and to expand its services for local at-risk youth. For more than 65 years, the venerable organization has been committed to serving children ages 5-18 in need. By all accounts a commendable cause.

The Rhythm: Rhythm & Vine performances included songwriter and acoustic guitarist John Torres with his mix of folk, pop, and indie music. The high-energy headlining group, Atomic Groove, is one of San Diego's favorite variety dance bands, blending sophisticated jazz, treasured soul with classic rock and dance jams that had the crowd on its feet.

Rhythm & Vine VIPs had all-access, including admission into a VIP area from which gift bags, exclusive wines and gourmet foods were offered. On the VIP Stage was Crossroads, the extremely talented classic rock band that brings to mind such 1970s favorites The Eagles, Crosby, Stills & Nash, Tom Petty, Lynyrd Skynyrd, The Beatles, and The Allman Brothers.

The Vine: Each year Rhythm & Vine features wineries from some of the premier wine-producing regions in the nation, including Napa Valley, Paso Robles, and Temecula and others. World-class wineries on hand at this year's festival included Barefoot Wine & Bubbly, Bridlewood Estate Winery, Callaway Vineyard & Winery, Cass Winery, Kiamie Wine Cellars, Michael-David Winery, PRP Wine International, Quady Winery, Robinson Family Vineyards, Wolf N Rose Winery and Orfila with its luscious Viognier — the object of my affection on this evening.

For those who are not wine connoisseurs but still fancy a cocktail, the event also featured craft breweries and spirits companies offing their elixirs among other available beverages. Included among these were Angel Tequila, Casa Noble Tequila, Green Flash Brewing Company, Honest Tea, Pacific Libations, Safari Coffee Roasters, St. Petersburg Russian Vodka, and — another personal favorite — Stone Brewing Company.

The Sublime: Pairing nicely with the copious drink selections were delicious appetizers and small gourmet bites from scores of San Diego's top chefs. Participating restaurants and fine food purveyors included Donovan's Steak House with a to-die-for Philly Cheese Steak, Champagne French Bakery & Café, Cupcake Lane, Harney Sushi, Truluck's Seafood, Steak & Crab House, Godiva Chocolatier, Hotcha Salsa, Macaroni Grill, La Jolla Brew House, Medina's Italian Restaurant, On the Border, Sadie Rose Baking Company, Tango Restaurant & Lounge, and Winchester Cheese.


The Goods Up for Grab: The silent auction — for which I was thrilled to see a great deal of bidding activity — featured a trio of tequila temptations donated by Aguirre Tequila Imports; a four-course chef's dinner with wine pairings for up to six guests from Truluck's Seafood, Steak & Crab House; suitcase filled with 48 tins of European style chocolates from the International Collection; autographed copy of John Mayer's new album "Battle Studies"; autographed lyrics book from Bruce Springsteen's latest album "Magic"; Fuente Cigar humidor with a set of rate cigars; two tickets for the opening night of The Beauty and the Beast at the San Diego Civic Theater; two nights in beautiful Sedona, Arizona at the Kokopelli Suites.

Also on the block was a private tour and tasting at Artesa Winery for up to four guests donated by Artesa Winery; a skin rejuvenation and Velashape treatment donated by American Laser Centers, the nation's leading provider of aesthetic services; tickets to a number of shows at the San Diego Civic Theater donated by Broadway San Diego, a private tasting and tour at Calcareous Vineyard in beautiful Paso Robles, California; a two night stay at the Carlsbad Inn Beach Resort with $50 American Express gift card for a lovely dinner for two; and a wine country tour for two with lunch in Temecula donated by Destination Temecula Wine Country Tours & Experiences just to name a few. Of course, all proceeds from the silent auction benefit the Boys & Girls Clubs of Greater San Diego.


The Bottom Line: Rhythm & Vine is a fabulous, fun-filled event that supports an extremely worthy cause. It's an absolutely must for your annual social calendar.

The 411: Tickets for Rhythm & Vine cost $75 for General Admission in advance and $100 at the door. VIP tickets cost $125 in advance and $150 at the door. A Designated Driver ticket is also available for $40 in advance and $90 at the door for those who just plan to eat and enjoy the music and leaving the imbibing to others. Learn more at www.rhythmandvine.org. Better yet, log on and donate directly to The Boys & Girls Clubs of Greater San Diego at www.sdyouth.org/donate.htm.

- Merilee Kern
JustLuxé.com's "The Luxe List" Executive Review Editor

The Luxe List product, service and travel review editor Merilee Kern scours the luxury marketplace for new and captivating "musts." Submissions are accepted via e-mail at Merilee@JustLuxe.com. View all of Merilee's Luxe List articles from here (scroll to page bottom) and follower her on Twitter here: http://twitter.com/LuxeListEditor.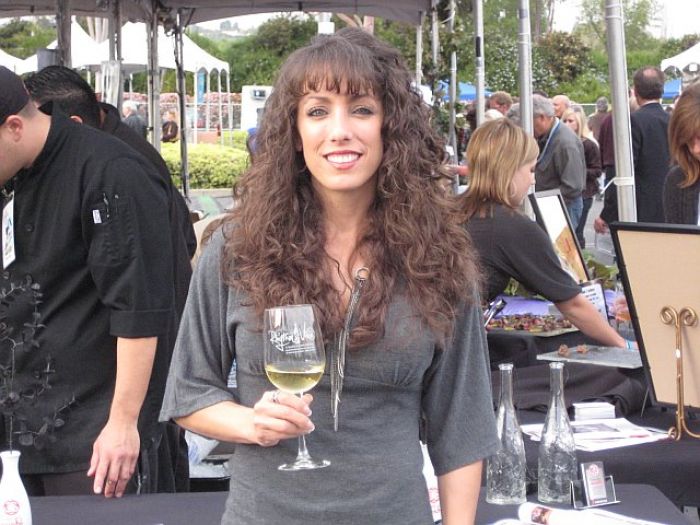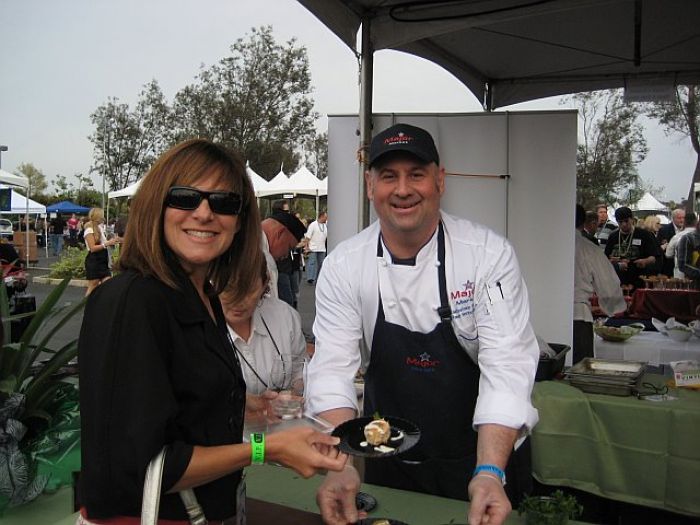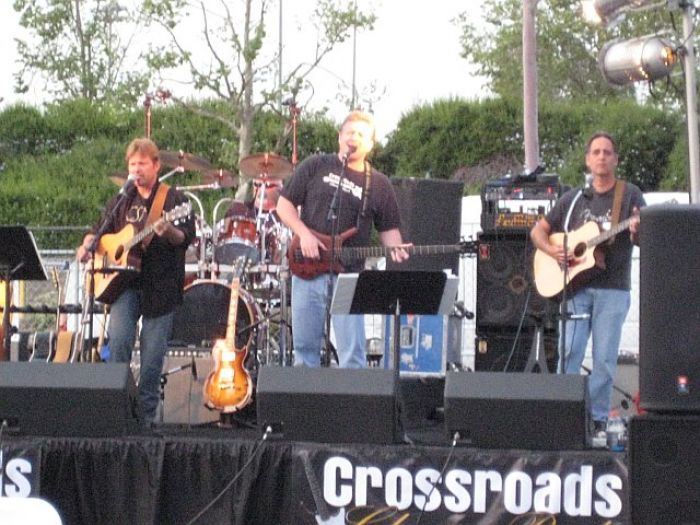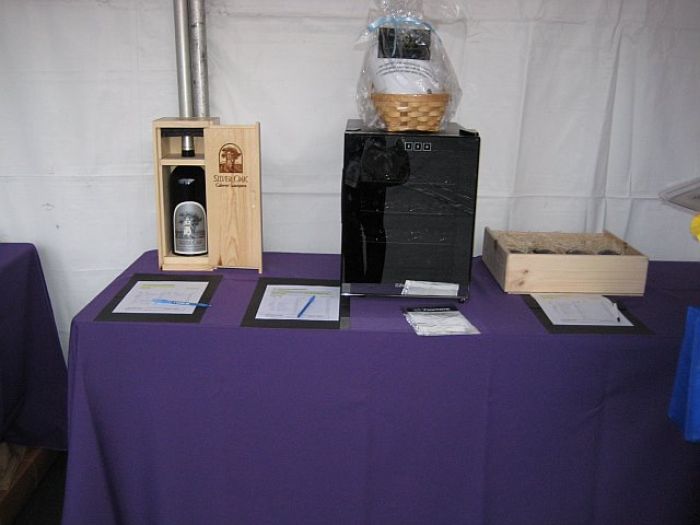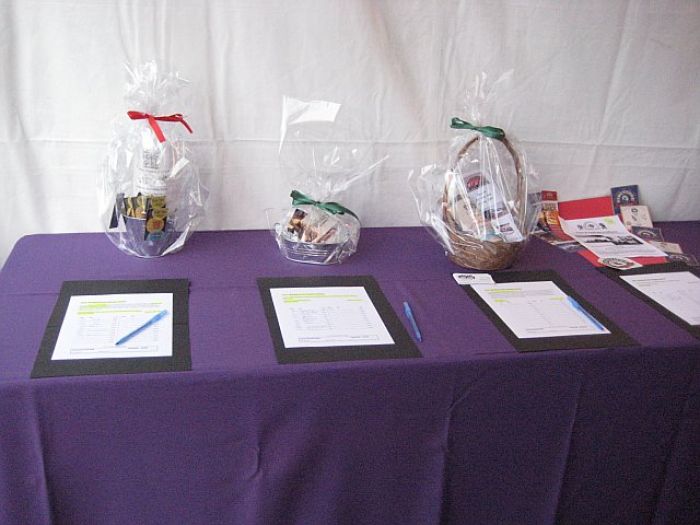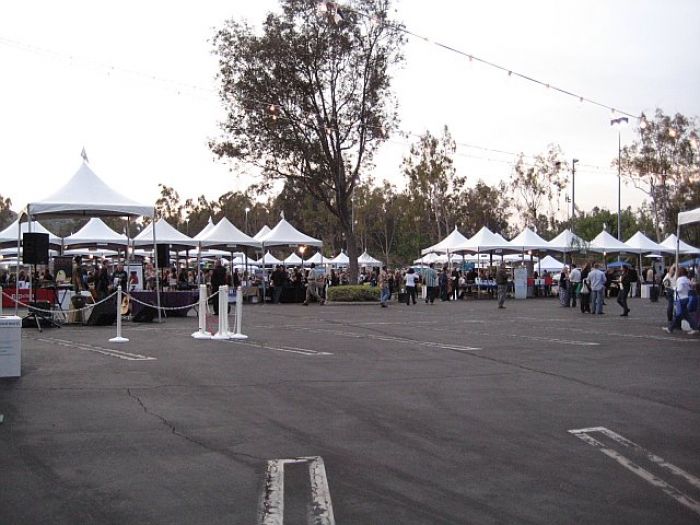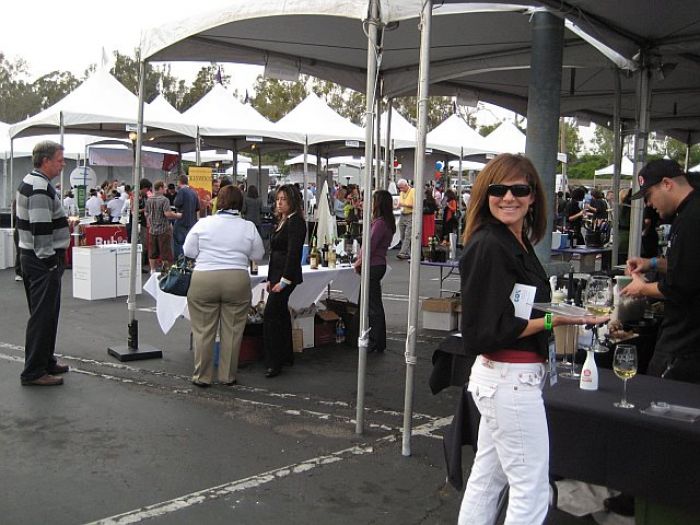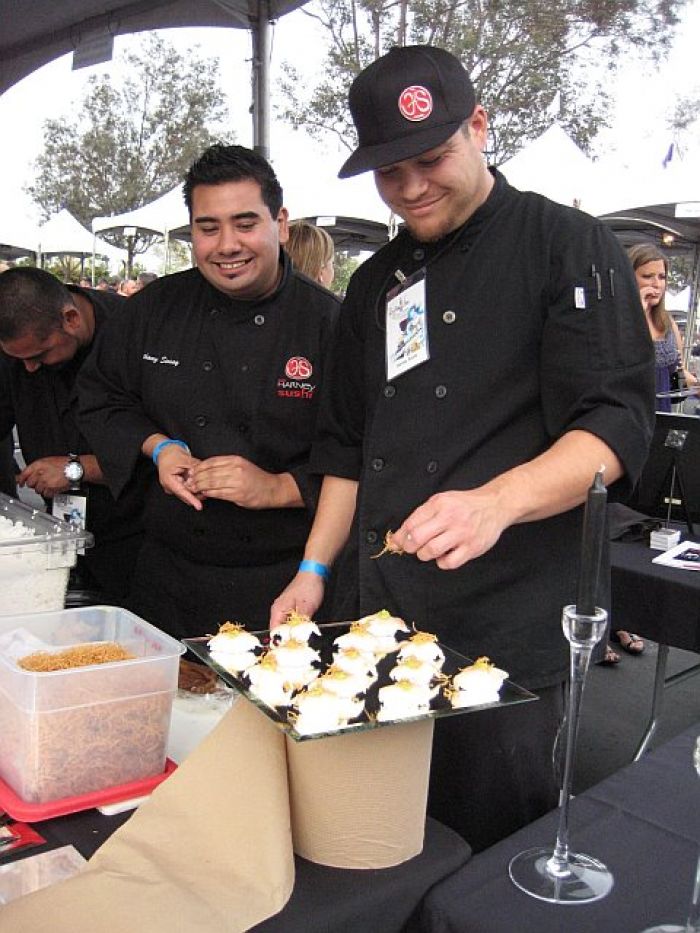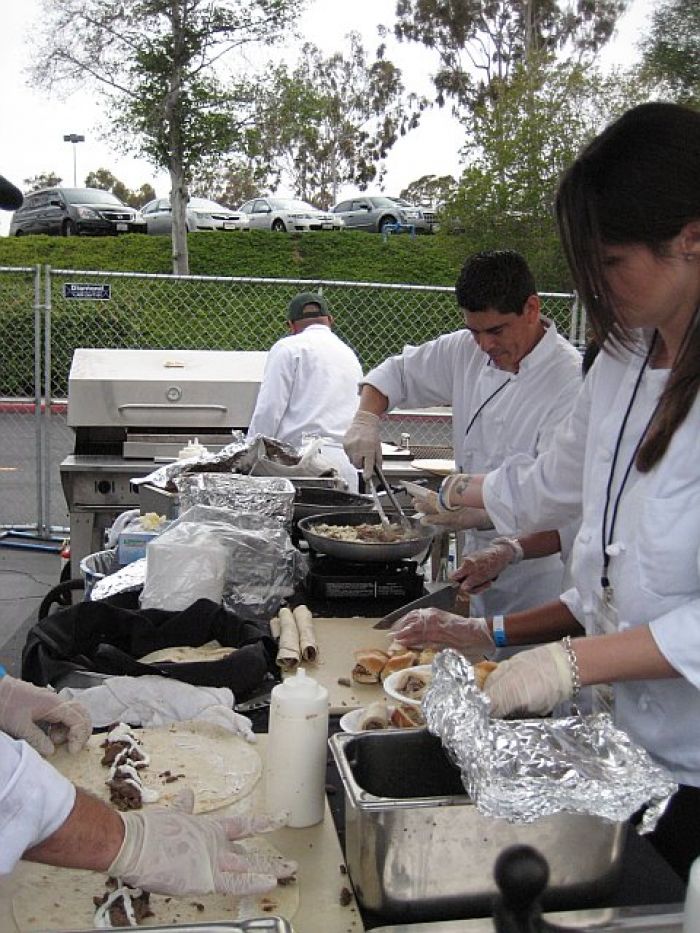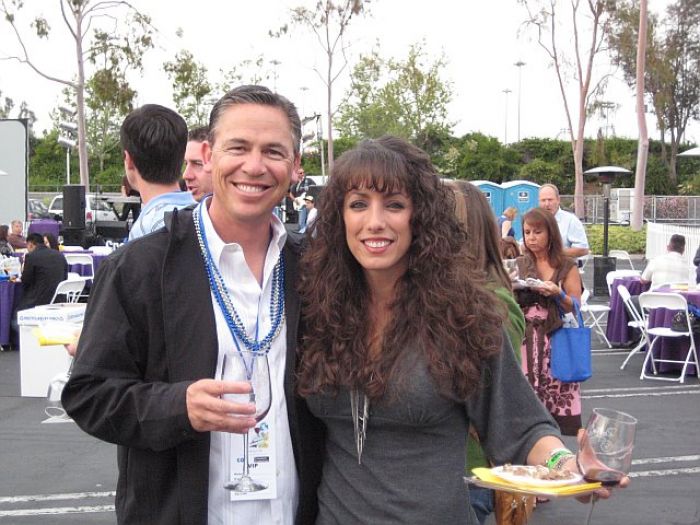 Merilee Kern
Branding, consumer product trends, leisure and lifestyle expert Merilee A. Kern is a good life connoisseur who keeps her finger on the pulse of the marketplace in search of new and innovative must-haves and exemplary experiences at all price points, from the affordable to the extreme. The best of the best across all product, service and travel categories–as well as noteworthy marketplace change ...(Read More)