By Danika Garlotta Dec. 31st, 2010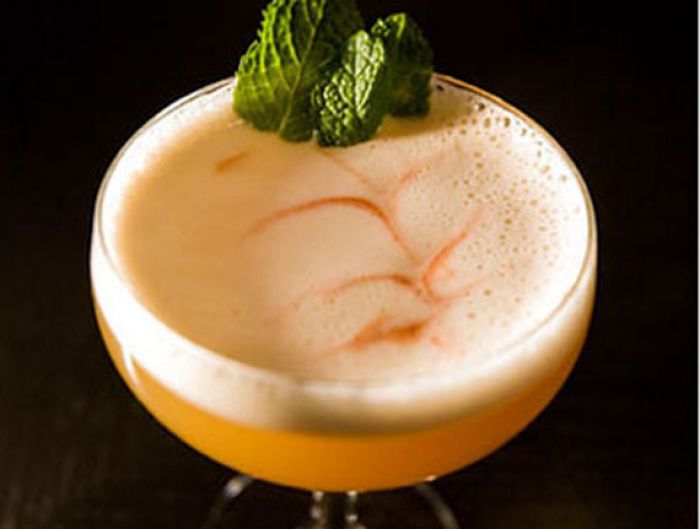 Nightlife:
With a bar or lounge on every street corner it is often hard to find the perfect place to enjoy a good
cocktail
; a place where you have options other than vodka-soda or beer.
In this era of cheap alcohol and overly sweet mixers it is somewhat of a daunting task to uncover the bars where the bartenders actually know how to mix a proper drink. The art of mixing fresh fruits and seasonal ingredients with complimentary spirits is a task that not every bartender can master, and sadly many bars lack. Here is the list of places where pre-made mixers are dead and where the best cocktails are served in San Francisco. A place where every cocktail is worth the wait...

Comstock Saloon

The newbie on the block, Comstock, is the brainchild of Jeff Holingsworth and Jonny Raglin (both from Absinthe). The vintage saloon feel is apparent in the glassware, the hosts behind the bar and the overall decor. Their selection of cocktails is definitely note worthy but the trick is to simply tell your bartender your spirit of choice and let them make what they want-you wont be disappointed.

Comstock Saloon
155 Columbus Ave
San Francisco, CA 94133
415.617.0071
comstocksaloon.com

Beretta
Situated in The Mission, Beretta is the perfect weekend afternoon stop. A place where you can fill up on wonderful small plates and even better cocktails. My favorite: The Acadian, which is a mix of rye, sloe gin, lemon, honey, absinthe, and rosemary.

Beretta
1199 Valencia St
San Francisco, CA 94110
415.695.1199
berettasf.com

The Burritt Room
Located inside The Crescent Hotel, this little place is home to Kevin Diedrich (from Bourbon and Branch) who has built a top notch bar program. With a seductive ambiance, including red velvet decor, this tiny hole-in-the-wall of a bar is my favorite place to stop at before a night on the town or after an long day. My favorite: The Black Rose-It's not on the menu but Kevin made it for me, so all you have to do is ask.


The Burritt Room
417 Stockton St
San Francisco, CA 94108
415.400.0500
crescentbh.com

25 Lusk
My favorite watering hole in SOMA. What bar doesn't scream greatness when it's located in an alley and is a converted meatpacking warehouse, with little side private rooms known as make out rooms. Decor aside, the cocktails promise to be cleverly inspired and although they serve vodka, you wont find any vodka-redbulls here. My favorite: The Dark and Stormy.

25 Lusk
25 Lusk St.
San Francisco, CA 94107
415.495.5875
twentyfivelusk.com

83 Proof
Perfectly hidden with no visible welcome sign, 83 Proof is a small intimate place. Simple, yet great is the appeal that attracts me and puts 83 Proof high on my list as one of the best bars in SF. My favorite: I told the bartender I liked St.Germain, Citrus and Champagne. She nodded her head and went to work. The result was amazing and ever since then I never order from the menu. It's usually bartender's choice.


83 Proof
83 1st St
San Francisco, CA 94105
415.296.8383
83proof.com
Danika Garlotta
Danika is an experienced marketer and luxury travel writer who left an awesome life in San Francisco, to travel around the world with her husband Chris. Together they make up the blog, No Destinations where their photos and words are meant to inspire others to get out and see the world. Their images have appeared in the likes of Travel & Leisure, Expedia and Food & Wine to name a few. When they a...(Read More)