By Touring & Tasting Jan. 27th, 2012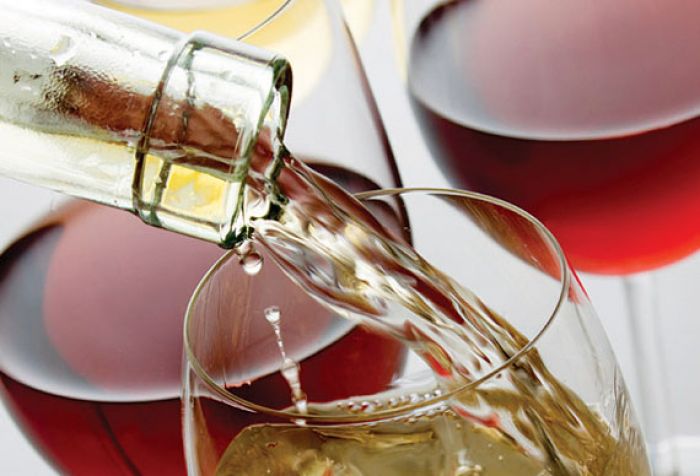 When Gary Eberle planted the region's first Syrah vines in the mid 1970s, he knew he was onto something big — but he didn't know how big.
Today Paso Robles is home to more than 2,200 acres of Rhône varieties and boasts the largest acreage of Syrah, Viognier, and Roussanne in the state of California. How did Paso Robles become known for Rhône? For one thing, Paso Robles and the Rhône Valley possess similar terroir characteristics, so the region is a natural incubator for top quality grapes.

But it also took a firm commitment from trailblazers like Gary and others to cultivate and promote these varieties in a land where the average consumer was unfamiliar with the grapes. Perhaps the most pivotal contribution occurred in the late 1980s, when Jean-Pierre and François Perrin (whose Château de Beaucastel in the Rhône Valley is renowned for Châteauneuf-du-Pape varietals) joined forces with importer Robert Haas.

They imported cuttings into the United States, propagated them post-quarantine in an on-site grapevine nursery, and then planted them in a vineyard. This was the start of Tablas Creek Vineyard, which released its first vintage in 1997.

In 1993, Paso Robles' love affair with Rhône intensified when it introduced Hospice du Rhône, destined to be the world's largest Rhône wine celebration. April 26–28, 2012 will mark the premier event's 20th anniversary. The three-day event draws more than 3,000 Rhône producers and enthusiasts from around the world to explore the enchantment, history, and tastes of all 22 Rhône varietals.

The many spirited seminars and events include panel discussions, guided tastings, Rhône-inspired lunches and dinners, and even a lively bowling tournament—all with the goal of increasing education and collaboration on behalf of Rhône varieties throughout the world.

It is time to broaden your horizons. Taste and embrace the varietals that have found a new home in Paso Robles. And start planning a visit to this notable region soon—ideally at the 20th anniversary of Hospice du Rhône!

Rhone Varieties to Know

Red
Carignane often used for blending for its cherry, berry, and floral aromas and flavors
Cinsaut frequently incorporated in blends to add a spicy or musky bouquet
Counoise adds bright brambly fruit, good acids, sweet spice, and soft tannins
Grenache makes fleshy, heady, fruity wines with good acids and lush texture
Mourvèdre boosts color and tannin and provides subtle spice and game to blends
Petite Sirah offers dark pigment and big tannins with slow-aging black pepper flavors
Syrah forms intense wine with aromas of bacon, black fruit, berries, and spice
White
Grenache Blanc provides an unusual mixture of richness and acidity and complex fruit flavors
Marsanne has gentle aromas of sweet spice and fruit and a lingering minerality

Picpoul Blanc is often used in wines noted for their acidity with floral and tropical notes
Rousanne presents a golden color and sweet, nutty aromas with a rich mouth feel
Viognier is highly aromatic, offering stone fruit and floral flavors and moderate acidity
Photo courtesy of Tablas Creek Vineyard

A Rhone-Friendly Recipe to Try: Coq au Vin (Serves 6-8 people)
Courtesy of Touring & Tasting's Tama Takahashi

Ingredients:
8 whole chicken legs
1 cup flour
1/4 tsp thyme
1/2 tsp marjoram
1/2 Tbsp garlic salt
1/4 lb butter + 2 Tbsp, in two parts
3 Tbsp Cognac
12 pearl onions, peeled
1 lb button mushrooms
1 bottle Syrah
1 bay leaf
salt and pepper
12 baby Yukon or red potatoes
2 Tbsp minced parsley
Directions:
Arrange oven rack to accommodate a heavy, lidded pot (like a Dutch oven). Heat the oven to 350 degrees. Pat chicken dry with paper towels
Mix flour with thyme, marjoram, and garlic salt. Dredge the chicken legs in flour (discard any leftover flour mixture)
Melt 1/4 lb butter in the pot over medium heat and brown the chicken on all sides
Pour the Cognac on top and flame it by lighting it with a long handled match. (Be careful not to get burned as the Cognac will suddenly flare up for a few seconds.)
Add pearl onions, button mushrooms, Syrah, and bay leaf, and stir. Cover tightly and put in the oven
Bake for one hour, then turn the meat so the meat is braised in the juices evenly. Bake another hour and a half
Remove bay leaf and add salt and pepper to taste. Boil the potatoes until cooked, drain
Toss in a separate bowl with 2 Tbsp melted butter and the minced parsley
Pairing
A Paso Robles Syrah or Bordeaux blend Our Staff tested this dish and loved it paired with these Paso Robles wines!
2007 Calcareous Syrah
2008 Sculpterra Syrah
2007 Venteux Estate Syrah
2007 Vina Robles Syrée
Paso Robles Rhones to Taste
2009 Jada Hell's Kitchen
2007 Bianchi Petite Sirah
2007 Calcareous Tres Violet
2009 Cass Rockin' One White
2008 Castoro Rousanne Reserve
2007 Eberle Côtes-du-Rôbles
2007 Edward Sellers Cuvée des Cinq
2008 Halter Ranch Côtes de Paso
2007 Hearthstone Slipstone
2009 J. Lohr Gesture GSM
2008 Lone Madrone Points West White
2007 Ortman Family Wittstrom
Vineyard Petite Sirah
2010 Robert Hall Grenache Blanc
2007 Vina Robles Ryan Road Syrah
2008 Wild Horse Viognier
Touring & Tasting
Established in 1995, Touring & Tasting offers an array of compelling marketing opportunities through its biannual, nationally distributed magazine wine club services weekly e-newsletter print newsletter and Website, TouringAndTasting.com. Touring & Tasting's Wine Club delivers an incomparable assortment of premium, hand-selected wines to a broad spectrum of motivated wine consumers. We offe...(Read More)