By Touring & Tasting Jun. 26th, 2012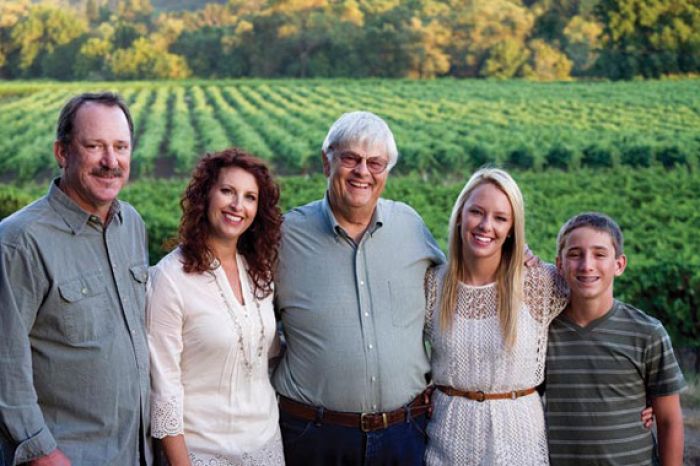 Photo Courtesy of Dry Creek Vineyard
The story of Dry Creek Vineyard is one of heritage, family, and holding onto one's principles. When Dave Stare first founded the winery on acreage across the street from the Dry Creek General Store in 1972, he established the first winery in Dry Creek Valley since Prohibition.
Although several respected vineyard specialists advised against it, he promptly planted Sauvignon Blanc. It did extremely well, and so did everything else Dave planted. Just a decade later, Dave spearheaded the establishment of Dry Creek Valley as its own AVA. He was a pioneer in many ways, and continues to be an advocate for the region. Dave's daughter Kim, who was a little girl at his side for the groundbreaking in 1972, officially came on board in 1986. She is now the president and second-generation owner of Dry Creek Vineyard.
Perhaps family is what continues to set Dry Creek Vineyard apart. There aren't many family-owned wineries that produce 100,000 cases of wine each year. As a family business, Dry Creek Vineyard has maintained its core values and belief in the future of Dry Creek Valley and Sonoma County as a whole.
Dedicated to producing wines that put quality over price, Dry Creek Vineyard offers a portfolio of distinguished wines. With the belief that great wines begin in the vineyard, grapes are sourced from the vineyards that best express the stylistic qualities of each variety. Attractively priced, Dry Creek Vineyard wines enjoy wide distribution across the United States.
To thoroughly appreciate Dry Creek Vineyard, one really must visit. There's an ambience that pervades throughout the grounds and tasting room that makes guests feel like part of the family. The staff is particularly engaging and helpful. Guests can pre-arrange private tastings and tours by calling, or making a reservation online. The lovely garden picnic area is strewn with picnic tables, inviting guests to linger and savor everything there is to love about Dry Creek Vineyard.
An interview with Kim Stare Wallace
T&T: As the second-generation owner of Dry Creek Vineyard, what are you most passionate about?
KSW:
I am passionate about ensuring the success of our winery for the next generation. This takes a total commitment to quality and a dedication to constantly striving for excellence in all that we do. As the flagship winery of Dry Creek Valley, I feel a deep sense of commitment to build our winery's reputation and that of our region. I'm proud to be a Dry Creeker, that's for sure!
T&T:You wear a lot of hats. Can you tell us a little about them?
KSW:
You name it, I wear it! From sales, management, marketing, distributor relations, production planning, tasting/determining wine styles/blends, long-term planning, etc., I'm involved in every decision that affects the future of our family business.
T&T: What do you think the future holds for the winery and Dry Creek Valley as a whole?
KSW:
While I like to think my daughter (19) and son (14) will come back to the family business, just like I did, it's hard to say. For now at least, the future of the business lies with me. My husband and I have worked tirelessly to raise the qualitative bar so we're at the very top of our game. Our goal is to make wines that reflect the terroir of our region, command respect, and provide enjoyment.
T&T: What does it mean to be Dry Creek Vineyard in Dry Creek Valley?
KSW:
Being the first winery to be founded after Prohibition AND the region's namesake winery comes with a deep sense of commitment to making the best wines possible and helping preserve the valley for future generations. I don't just work here, I grew up here, and we live here too. Frankly, I see Dry Creek Vineyard as the "Gateway to the Dry Creek Valley." Hopefully, the world will begin to recognize the Dry Creek Valley as one of the most distinctive and unique winegrowing regions in the world through us.
WHAT TO BUY
'11 Fumé Blanc
Grassy Kaffir lime, white pepper, Meyer lemon, Granny Smith apple, orange zest $14
'09 Heritage Zinfandel
Raspberry, blackberry, anise, pepper $19
'08 The Mariner
Mocha, spice, black and red cherry, chocolate, black plum, cassis, black tea, vanilla $40
CONTACT 707.433.1000, 800.864.9463
info@drycreekvineyard.com
drycreekvineyard.com
TASTING
Tasting Room Open Daily 10:30–4:30
3770 Lambert Bridge Rd
Healdsburg, CA 95448
SPECIAL NOTES
Private tastings and tours by appt, picnic grounds, sustainable farming practices, wine club discounts and events, winemaker dinners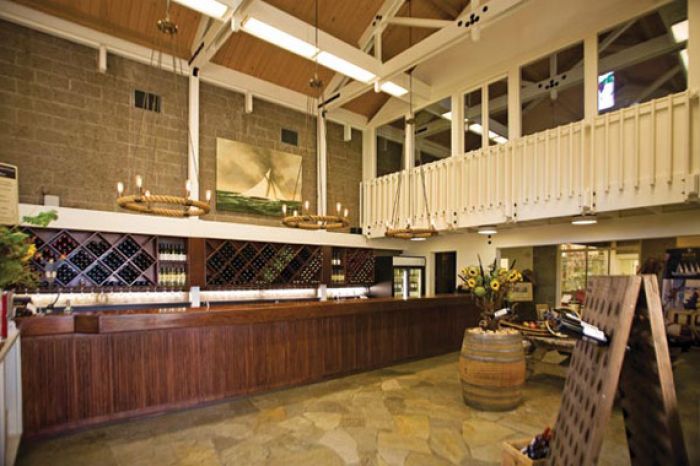 Touring & Tasting
Established in 1995, Touring & Tasting offers an array of compelling marketing opportunities through its biannual, nationally distributed magazine wine club services weekly e-newsletter print newsletter and Website, TouringAndTasting.com. Touring & Tasting's Wine Club delivers an incomparable assortment of premium, hand-selected wines to a broad spectrum of motivated wine consumers. We offe...(Read More)