By Donald Herrera-Fairbairn Mar. 31st, 2014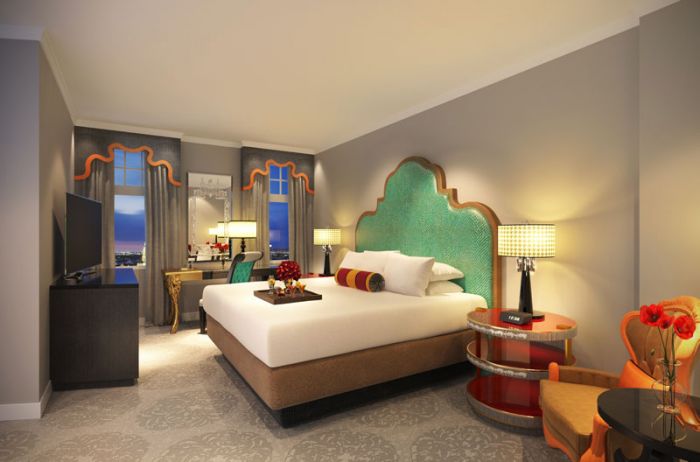 Renderings Courtesy of The Scarlet Huntington
Situated in the premier Nob Hill neighborhood of San Francisco, The Scarlet Huntington once known as The Huntington Hotel, is slated to reopen May 2014 upon completion of its $15 million renovation. With an overhauled aesthetic and an intricate focus on the senses, the property weaves together the city's rich history and the cultures of 15th century Chinese immigrants in modern-day Malaysia and Singapore.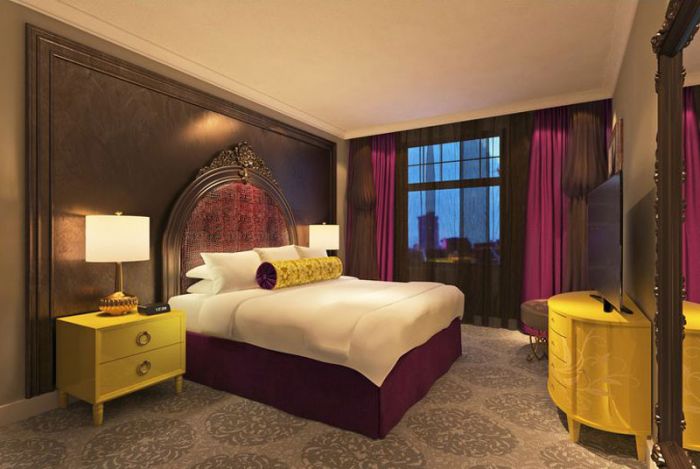 Updating the accommodations, the guestrooms now include a more modern look with details such as LED reading lights, USB ports and electrical charging stations to create a much more relaxed and comfortable stay. Bathrooms offer hand-carved vanities, a specially curated collection of bath products and lighted mirrors. Throughout the rooms, dim lighting and posh furniture set an atmospheric mood fit for a comfortable, romantic stay in San Francisco.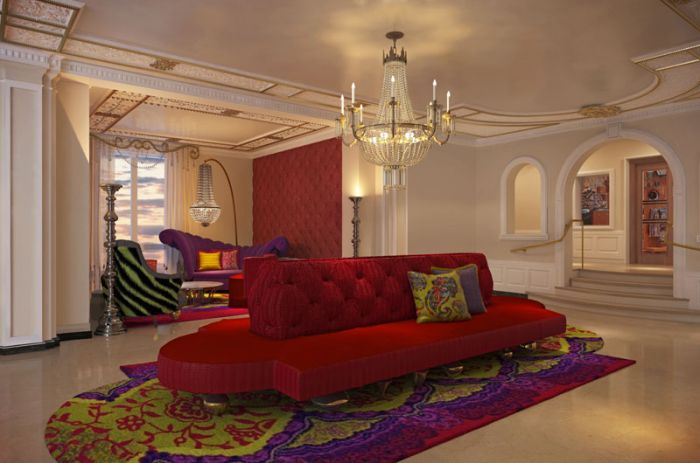 However, even with all of the changes that have been made to the property, much of what made the previous hotel so popular will stay in place, including many of its staff members. The Nob Hill Spa and Big 4 Restaurant, which are only receiving minor visual updates, will remain part of the new property.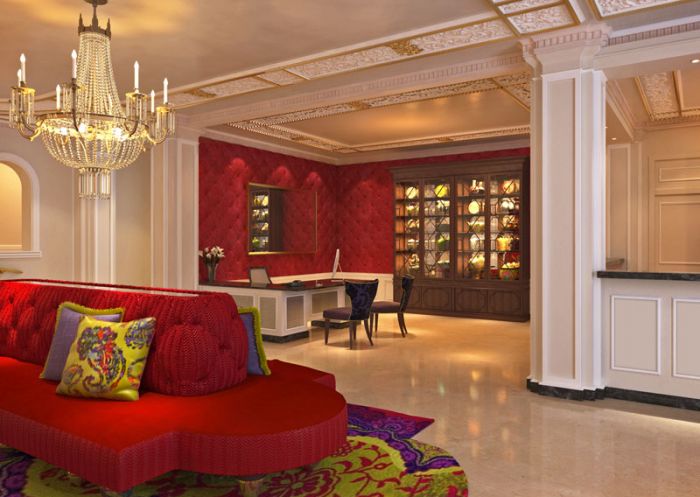 Presented by Grace International, the Scarlet Huntington follows the brand's premier hotel in Singapore which has been hosting guests for the past 10 years. For those who can't wait to get through the doors and check out everything that's changed (and stayed), reservations can already be made for May 6, 2014 and beyond.
Donald Herrera-Fairbairn
Donald lives in San Diego County with his wife and three children. He has written for a number of organizations in addition to JustLuxe, including Remy Martin, Yahoo!, Oh!Facts and more. Donald spent five years in the U.S. Navy where he discovered his knack for writing through creating instructional materials and standard operating procedures. Since his honorable discharge in 2009, he has embraced...(Read More)