By Sean Hillen Jun. 14th, 2018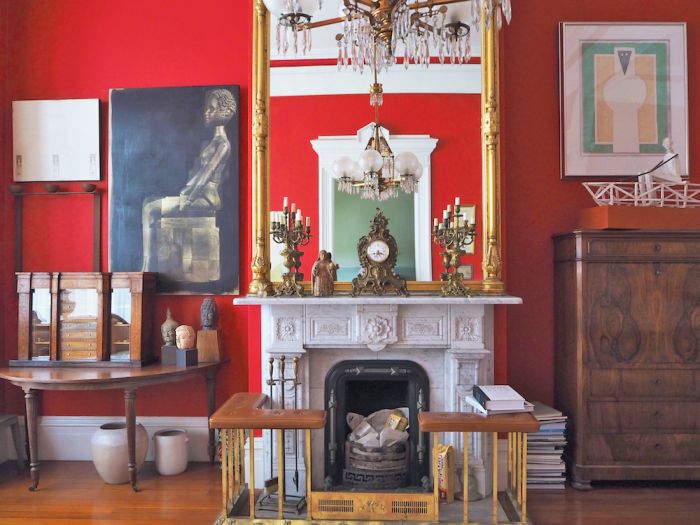 Columbia Hillen
Occupying a corner site in a sedate San Francisco neighborhood, The Parsonage is an elegant 150-year-old Italianate Victorian framed wooden guesthouse convenient to easy transport to the downtown area.
Purchased in 1993 by Joan Hull and John Phillip and opened to guests in the late 1990s after their children left the nest, the couple have lovingly decorated it with diverse furnishings, including antiques such as an 18th century Queen Anne dresser, Asian sculptures, 19th century portraits and ornate brass clocks, not to mention Balinese and Mexican artifacts.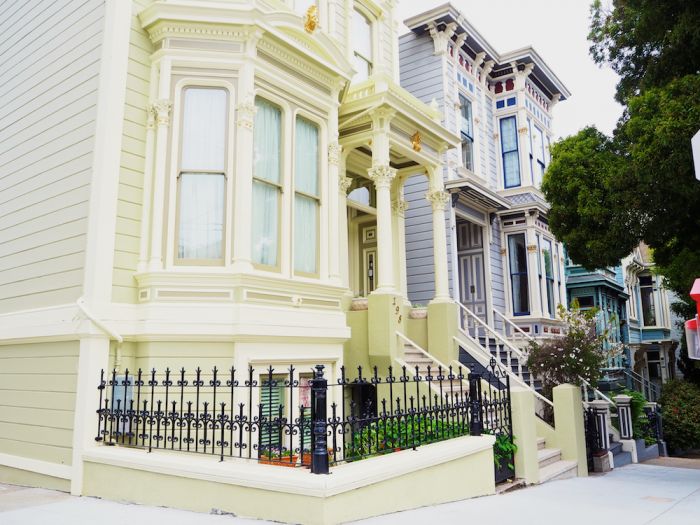 Columbia Hillen
Located on the corner of Haight and Laguna streets, The Parsonage lies close to Market Street, a major transport hub where the F tram conveys passengers to the heart of the city and the Hayes Valley district, an upscale neighborhood that reflects a blend of London's Notting Hill with the Marais in Paris and features trendy cafes, independent boutique fashion stores and treatment spas using organic products. Such attractions as the Opera House and Davies Symphony Hall are within walking distance.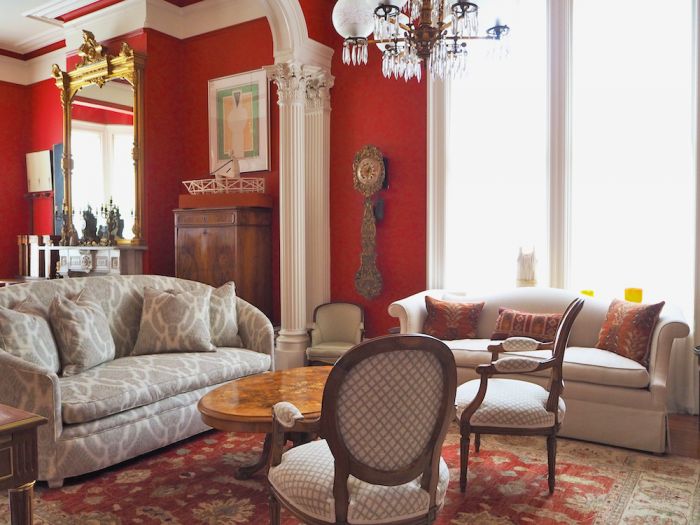 Columbia Hillen
Built in 1883, the three-story building comprises a barn and 23 rooms, five of which are guest rooms on two separate upstairs floors. Interestingly, those on our floor were named after prominent women. Ours honor Ruth Azawa, a renown San Francisco sculptor, and offered panoramic downtown views including the gleaming gold-lined cupola of City Hall, while the neighboring room's nameplate paid tribute to Julia Morgan a leading architect. Other women remembered in this way included Lily Coit, a well-known patroness of San Francisco's volunteer firefighters and benefactor for construction of the city's iconic Coit Tower, and Alma Spreckels, known as 'Big Alma' and 'the Great Grandmother of San Francisco,' a wealthy socialite and philanthropist. Two of the bedrooms have working fireplaces. All feature comfortable handmade McRoskey mattresses, goose down comforters and marble showers. A small elevator means no luggage needs to be carried upstairs.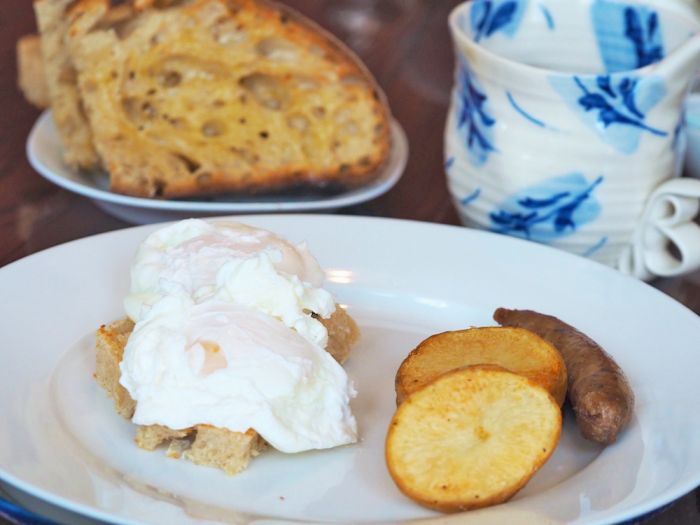 Columbia Hillen
Joan, a slender, gracious Katherine Hepburn lookalike, theologist and former Unitarian minister, and John, who worked in the city's urban affairs department, are friendly hosts, chatting amiably with visitors over breakfasts that include fresh fruit, granola, waffles (using yeast culture that has been in the family since 1956) and eggs cooked to order. Coffee, from the San Francisco Bay Coffee Company, and tea are served in artistic porcelain cups by Berkeley sculptor Coille Hooven.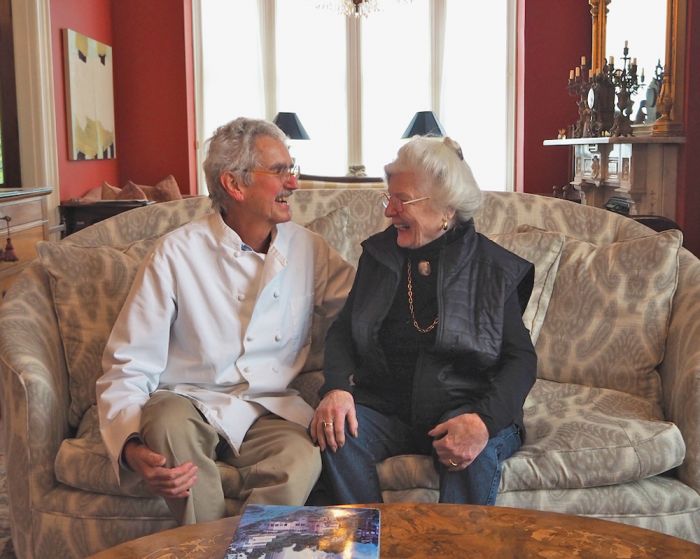 Columbia Hillen
Guests sit together around a communal table exchanging information on various topics. During our visit, we enjoyed lively conversations with retired teachers living near Seattle and ballet choreographers from London. The only other companions were of the four-legged kind, two lovable house-dogs that lounge lazily on the thick carpets, including one, Pilar, named after Ernest Hemingway's famed boat.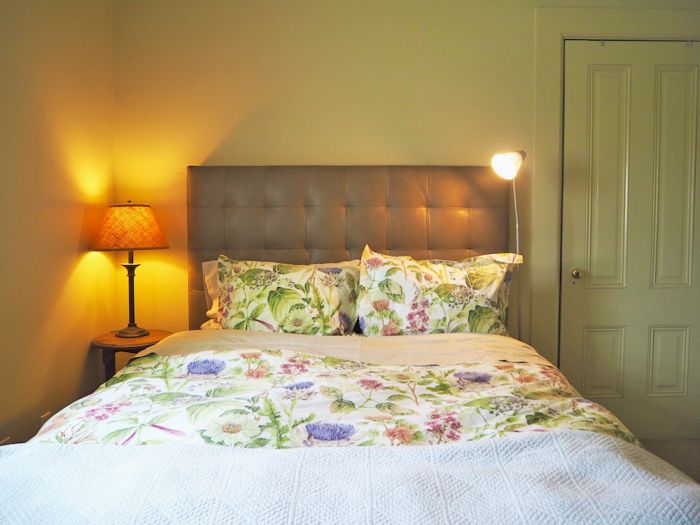 Idle evenings at The Parsonage can be spent seated on a comfortable sofa in the spacious parlor-cum-library, surrounded by delightful furnishings of a bygone era, with moldings, anaglypta, chandeliers and an open fireplace, coffee-table books and an honor bar nearby with chocolates, brandy, port, sherry and other drinks.
Formerly known as the McMurry-Lagan House after its original owners, The Parsonage is a historic landmark. Some bedrooms retain functional gaslights and the kitchen and baths their original fixtures including a copper bathtub.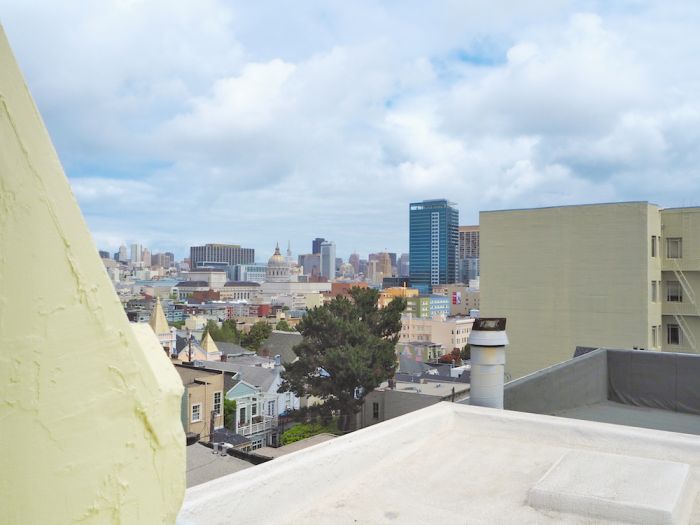 Columbia Hillen
Original carpeting, wallpapering and custom furniture dating from the time of construction highlight the property. When first opened 150 years ago, staff lived on the top floor.
Interestingly, the house barn was used for emergency sleeping quarters by soldiers from the Presidio fighting the great fire that followed the massive 1906 earthquake, with the Lagan family having to be evacuated. Fortunately, the fire was halted two blocks away. Blankets marked U.S. Army used by the soldiers remain in the barn.
Sean Hillen
Sean Hillen has been an international journalist and editor for over 30 years and published author. His contemporary novel, 'Pretty Ugly' is an intriguing ride through the murky undercurrent of the lucrative cosmetic industry http://www.seanhillenauthor.com/  Sean's writing experience spans several continents - in Ireland, for the national daily The Irish Times and in England, as foreig...(Read More)