By Jarone Ashkenazi Feb. 6th, 2018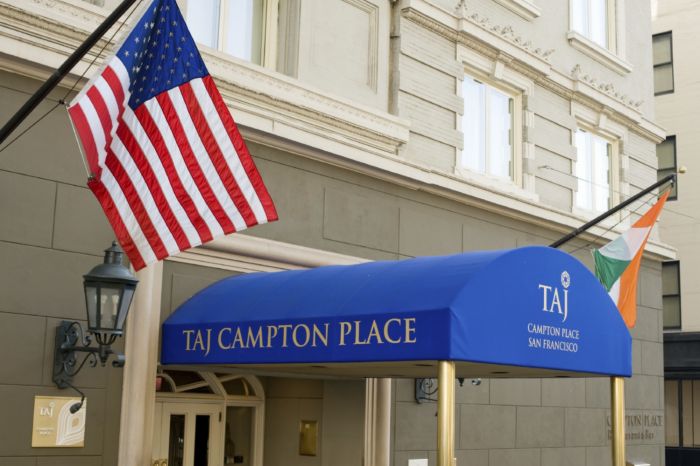 (credit: Taj Campton Place)
Along Stockton Street at Union Square, Taj Campton Place is at the most prime location in San Francisco. The hotel which was built in the early 1900s features 110 guestrooms and nine suites. The landmark hotel is furnished in a classic style, mixing European and contemporary design. The hotel is also home to the Michelin-starred Campton Place Restaurant, one of the best fine-dining restaurants in the state.
Part of Taj Hotels Palaces Resorts Safaris, which is known for its world-renowned landmarks, authentic Grand Palaces and idyllic beach resorts across the world, Taj Campton Place offers an unrivaled fusion of modern luxury, warm hospitality, and world-class service. Surrounded by architecture and shopping galore, the hotel sits in the heart of San Francisco's high-end retail district with luxury neighbors including Brooks Brothers, Tiffany & Co., Bulgari and Louis Vuitton.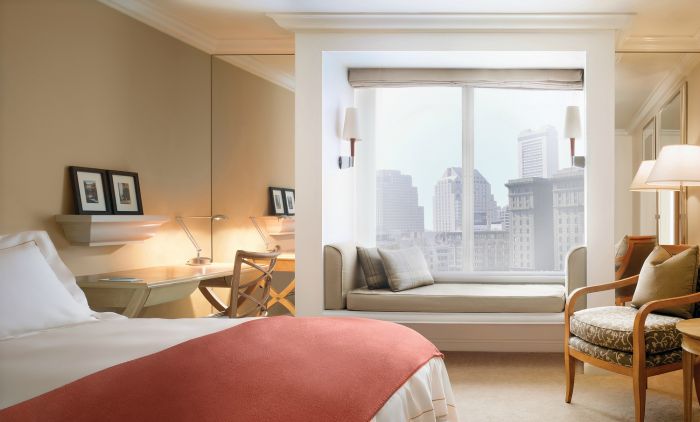 (credit: Taj Campton Place)
Designed to feel like a luxurious home away from home, Taj Campton Place is the perfect inner-city retreat. Colorful artwork from the San Francisco's premier Meyerovitch Gallery lines the walls, and guest rooms feature charming window nooks, many with views of the city. Plush beds and spacious closets add to the hotel's appeal.
Additionally, the hotel has recently partnered with Brook Brother's, America's oldest retailer. The partnership will enable Taj Campton Place to offer hotel guests exclusive new amenities including formalwear on demand, for those who require a last-minute bow-tie for a black-tie gala, or pearl earrings for a special night out on the town. Located just steps away from the hotel, guests will also have access to personalized in-store shopping experiences and hospitality at the flagship store.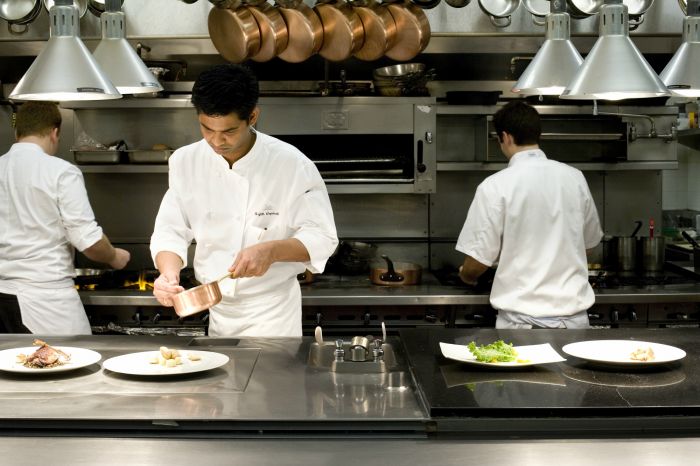 (credit: Taj Campton Place)
At the hotel eponymous restaurant, Campton Place, Chef Srijith Gopinathan's signature Californian-Indian cuisine coupled with Master Sommelier Richard Dean's wine cellar, gives you the ultimate fine-dining experience. Those with an eclectic palate will love the Michelin-starred Spice Route dinner-experience, which offers a multiple course journey through Eastern and Western flavors, showcasing incredible technique and unexpected flavor combinations.
The hotel's refined hospitality comes from a century of practice and the utmost focus on each individual guest. Their concierge staff is superbly trained and knowledgeable of the city while their staff will guarantee that you have the best stay possible.
Jarone Ashkenazi
Jarone Ashkenazi is a freelance writer who covers: restaurants, bars, travel, relationships, sports and other lifestyle topics. View more work at www.jaroneashkenazi.com. Connect with him on Twitter at @JaroneAsh ...(Read More)