By Katherine Bond Jun. 22nd, 2010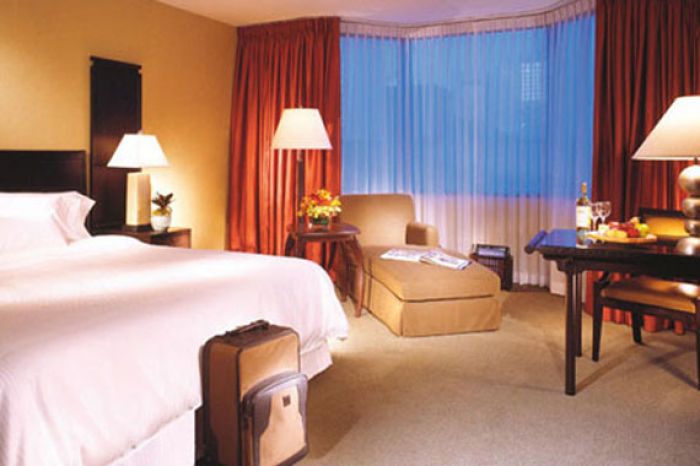 Hotel Reviews:
San Francisco, the sweet soul of California, still delights travelers the world over with its charm and historical prestige, perhaps best encapsulated by
The Westin St. Francis
. As Union Square's only hotel since 1904, The Westin St. Francis remains an icon of the city, yet stays current, adding features that continue to lure a new generation of fans to the hotel.
I was delighted to see a Michael Mina restaurant (I've been to all of Mina's Vegas creations-each a superb treat) in the lobby and well as a stunning and city voted "best of" workout and spa facility, the St. Francis Renewal and Westin Workout. Don't miss a local's favorite, either-the "Clock Bar". This is an intimate but lively bar with subdued lighting, opened in 2008, and inspired by the hotel's famed master clock installed over a century ago.

Historical features of original elevator lifts, tall yellow marble columns and ornate décor only seem to add, rather than subdue, the vibrant pace of the hotel. Groups, couples, families, and business executives keep the hotel premises constantly abuzz while they dash to theater openings or return, toting shopping bags from stores just blocks away. From my spacious suite, one of 34 in the hotel, I could still sense the energy of the city, alive just as decades before.
Katherine Bond
Katherine Sutton Bond is a freelance travel and luxury item writer for Justluxe.com. She's traveled the world and sampled some of the leading hotels and destinations of the globe. She often covers luxury events and technology. ...(Read More)