By Touring & Tasting Jul. 26th, 2010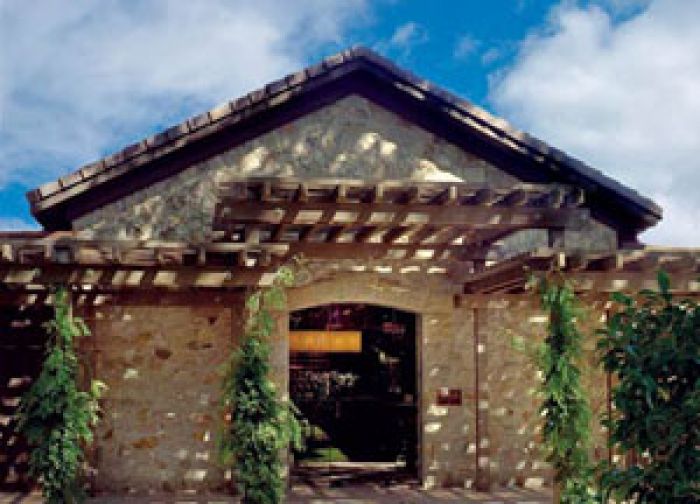 Wineries in California:
In 1900, as
Napa Valley
legend has it, when Fernande de Latour first laid eyes on the land that would become her and her husband Georges' first vineyard, she exclaimed, "Quel beau lieu!" (What a beautiful place), and Beaulieu Vineyard was born.
From those very early days, Beaulieu Vineyard has been dedicated to innovation in both the vineyard and the winery, crafting bold, classic wines that stand among the world's finest. Today's winemaking team is headed by Winemaker Jeffrey Stambor, who actually worked alongside the winery's legendary Winemaker André Tchelistcheff for several years.
"I feel like I'm standing on the shoulders of giants," Jeffrey says. This is a modest statement from someone whose wines have earned many accolades and praise. Wine critic Robert Parker awarded four scores of 90 and above in The Wine Advocate to the 2006 vintages and a rare 95 points to a very special 2007 Reserve Cab. "The phenomenal 2007 Beaulieu Cabernet Sauvignon Private Reserve Georges de Latour is the greatest BV Private Reserve made since the 1970 and 1968," Parker reports. "It's time to once again fill your cellars with the BV Private Reserve, one of the historic names in California wine folklore."
With such a grand reputation, one might expect a visit to Beaulieu Vineyard's Visitor's Center to be rather grand itself. Instead, in a tradition started by Fernande, guests are greeted warmly with a complimentary wine selection that changes daily. From there, they can consider a long list of options for tasting. Actually, it's wise to reserve space ahead of time for a Historic Tour and Barrel Tasting or Retrospective Reserve Tasting. Both include a sampling of the Georges de Latour Cabernet Sauvignon that Robert Parker raves about.
And, because the winery is as committed to education as it is to its heritage, there are many small group demonstrations, food and wine pairing seminars, and hands-on learning opportunities to explore. When it comes to education, heritage, and wonderful wines, Beaulieu is indeed a beautiful place.
WHAT TO BUY
'06 BV Ranch #1 Rutherford Cabernet Spicy, sweet, subtle oak, cassis, black cherries, plums, licorice $118
'06 BV Ranch #2 Rutherford Cabernet 100% Cabernet Sauvignon, briary aromas, cassis, firm tannins $65
'06 Beaulieu Cabernet Sauvignon Georges de Latour Graphite, licorice, charcoal, crème de cassis, sweet cherries $115
CONTACT
800.373.5896; 707.967.5233
bvwines.com
1960 St. Helena Hwy
Rutherford, CA 94573
Tasting Room Open Daily 10–5
GETTING THERE
Located on the east side of Hwy 29, just north of Rutherford Grill and the Rutherford Rd–Hwy 29 intersection.
Touring & Tasting
Established in 1995, Touring & Tasting offers an array of compelling marketing opportunities through its biannual, nationally distributed magazine wine club services weekly e-newsletter print newsletter and Website, TouringAndTasting.com. Touring & Tasting's Wine Club delivers an incomparable assortment of premium, hand-selected wines to a broad spectrum of motivated wine consumers. We offe...(Read More)