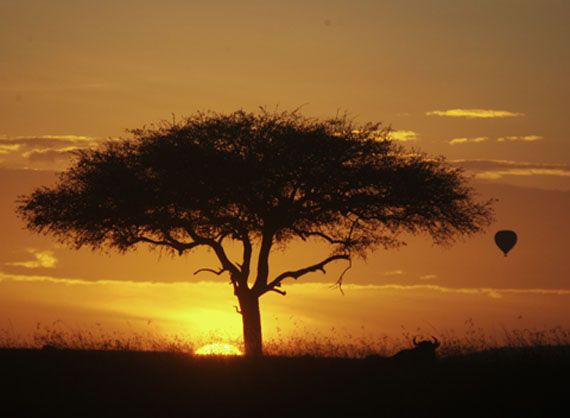 Luxury Resorts:
Sala's Camp, The Safari Collection's seasonal tented camp in the Masai Mara, has recently re-opened and welcomes guests back into this enchanting
environment
.
Named for owners Tanya and Mikey Carr-Hartley's daughter, the camp is located in the less known southern area of the Mara. Sala's Camp rests on the banks of the Sand and Keekorok rivers with views into the Northern Corridor wildebeest migration route. Following a long tradition of safari under canvas, the accommodations are stylish but unfettered, and reminiscent of the early pioneering days. After hibernating in storage, the beautiful camp is now open again, treating visitors to a true Kenyan safari experience.

Each tent is spacious and airy, including en-suite bathrooms complete with flush toilet and hot showers. A welcoming hammock hangs temptingly in the trees in front of each tent for relaxing moments in the remarkable wilderness. Sala's Camp is the perfect spot to watch the Great Migration unfold each year, but equally as fascinating other times of the year.

Guests at Sala's can see a wide range of wildlife as they go about their daily activities, in the natural African rhythm. Just outside the National Reserve, the red cloaked Masai people live with embrace for this harmony, and warmly welcome Sala's visitors into their manyattas or villages.

To learn more about Sala's Camp and the rest of the Safari Collection go to www.thesafaricollection.com.