Chad Chisholm View Profile

| Creationize.com
Four Seasons Spa in Vail Uses Sweet Mana Candles Heat Things Up
Jul. 14th, 2011 | Comments 0 | Make a Comment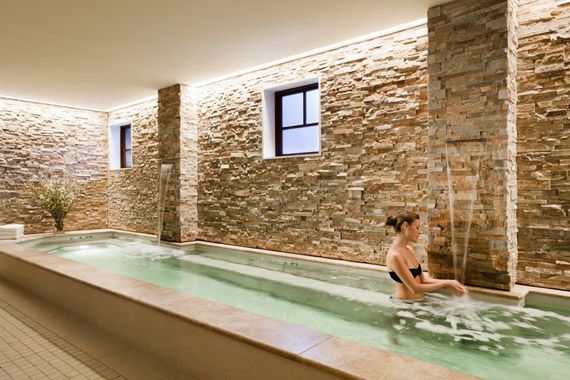 Photo Courtesy of Four Seasons Resort Vail
Mana has a few meanings: essence of the soul, vital life force, and the ingredient that makes miracles happen. Jamie Tatreau, a massage therapist at
Four Seasons Resort Vail
, is making miracles happen with her own line of soy-based body candles in the Vail Valley.
What is a body candle? Tatreau's concept is having the natural and eco-friendly 100% Soy product be utilized within the spa experience. Scenting the treatment room with the burning candle with scent of guest's choice, the wax from the body candle is actually used in the treatment itself. Following the massage and body treatment, guests are gifted the same scent to take home with them afterwards.

While the thought of wax from a candle being used within a massage may seem puzzling to most, the Sweet Mana line is far from waxy or thick. Smooth as massage oil with deep moisturizing qualities and pleasant warmth, the treatment is perfect for those escaping the dry climates of the Colorado Rockies and is smooth as silk.


"I began experimenting with ingredients and playing around with organic materials for the idea," Jamie reflected, "My husband, Chris, is very supportive and has been patient in my endeavors." And those experiments have paid off. With an entire line of body candles, Tatreau creatively expresses herself in the various scents such as Aloha-Coconut Hibiscus, Empower-Raspberry Violet, and Tranquility-Lavender, Cucumber, and Sage channeling her love of all things natural and the luxurious experiences she gives her clients.

Inspired by the Polynesian Islands with a special appreciation for the Hawaiian isles— Jamie and Chris were married on Maui— Tatreau has a special place for the Aloha spirit. Using the culture and scents in a unique way, she has integrated a unique product into the spa line at Four Seasons, furthering the feeling of Aloha and incorporating the mana namesake.

"I began my career in massage therapy twelve and a half years ago," Tatreau explained, "It is such a rewarding profession." Jamie's interest in helping others began long before she developed her own products to be used for her clients. Recalling the story of a heroin addict who Jamie brought moments of peace to in a clinical setting spurred her on to continue in the practice of massage after witnessing the positive effects of the craft. Earning her licensure at the Boulder College of Massage, Jamie has lived and worked in Vail for ten years and is a welcome attribute to the Spa at Four Seasons Resort Vail.


With ingredients that are making miracles happen in the Vail Valley, Jamie is moving forward with her exciting product line. Possibly changing the face of her industry, Colorado is home to yet another ingenuitive and marvelously motivated individual. To make a reservation for a "Sweet Mana" massage at Four Seasons Resort Vail, visit FourSeasons.com or call 970.477.8600.



This post originally appeared at Examiner.com
Featured Luxury Hotels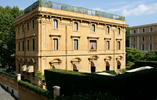 Rome, Italy
Villa Spalletti Trivelli
Of all the boutique hotels in Rome, Villa Spalletti Trivelli is the paradigm,...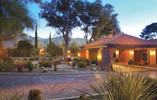 Tucson, United States
Canyon Ranch in Tucson
Enjoy endless healthy pleasures at Canyon Ranch in Tucson, the world's premier...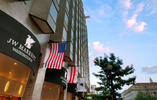 Washington, United States
JW Marriott Washington, DC
The JW Marriott Washington, DC is a luxury downtown Washington, DC hotel...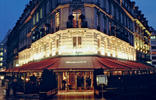 Paris, France
Hotel Fouquet's Barriere
Hotel Fouquet's Barriere offers guests 21st century luxury with a uniquely...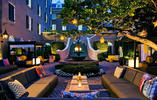 New Orleans, United States
W New Orleans - French Quarter
A quiet spot in the city that purrs with nightlife during even the sun-drenched...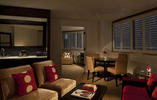 New Orleans, United States
W New Orleans
What's the word for W New Orleans? Spicy. Located just steps from the notorious...