JustLuxe View Profile

Editorial Staff
Kenwood Inn and Spa: True Luxury and Seclusion in Sonoma
Posted: Jul. 11th, 2011 | Comments 0 | Make a Comment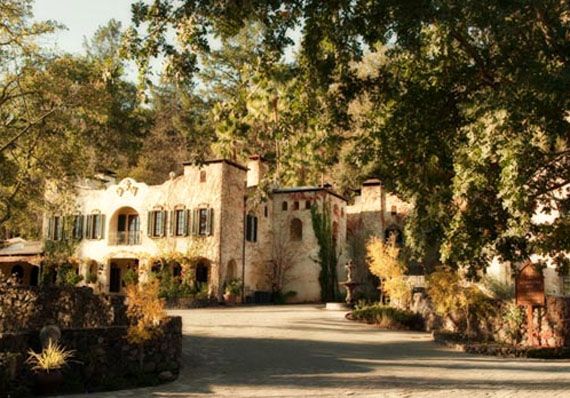 Photo Courtesy of Kenwood Inn & Spa
There are few things more luxurious and relaxing than an exclusive resort tucked away into the lush hills of California wine country that lavishes its guests with amenities and complete peaceful privacy.
The Kenwood Inn and Spa
truly goes above and beyond to accomplish this.
Nestled quietly into the thick foliage, the Kenwood Inn and Spa sneaks up on you along the Sonoma Highway and you might miss it the first time around. But once you've parked (the first perk among many – complimentary parking, which is a rare find for exclusive properties the likes of the Kenwood) and come into the lobby out of the bright Sonoma sun, you are immediately enveloped in the inn's tranquil atmosphere.



Navigating the Kenwood Inn and Spa is unlike any luxury resort in California – winding stony paths shrouded in greenery and shaded from the hot sunshine will lead you from one end of the inn to the other and among the several different buildings. A large courtyard and fountain stand in the center and will lead you to each of the property's different areas.

The Kenwood Inn and Spa shines as a retreat for adults (the inn is adults 18-plus only) looking to escape to the beautiful Sonoma landscape and enjoy complete privacy. Each room and suite features a private entrance and balcony or patio. Many have large double doors, fireplaces, oversized marble showers and jetted bathtubs in very large bathrooms. They also provide bedroom and bathroom iPod-equipped stereos and as the centerpiece of each room, fluffed and inviting featherbeds.



In addition to these enticing amenities found inside your room are the options that await outside and surrounding you at the inn. Two saline pools are separated by the courtyard - one larger and surrounded by lounge chairs, a pool-side bar and hugged by the Kenwood Spa, along with a Jacuzzi and over-pool waterfall. The other pool is more tucked away and a little smaller - ideal for a couple or group looking for a little more privacy. Each pool is open 24 hours a day, perfect if you are looking for an early morning swim or a relaxing dip after dinner.



Any great getaway would not be complete without a visit to the spa, and the Kenwood Inn and Spa offers not only a long list of unique treatments and therapies, but cozy, relaxing spa areas to enjoy them in. Whether you're looking for a rejuvenating massage in the afternoon or a full morning of treatments with friends or a loved one, the spa will accommodate you while retaining the same level of exclusivity and privacy. Skilled therapists will ease into tense muscles and perform customized Vinotherapy body treatments, facial and oxygen treatments, and more.



At the end of the long afternoon enjoying the sun and relaxation, the perfect way to end the day is with a meal at the private Restaurant at Kenwood Inn and Spa. Open to guests only, the comfortable indoor and outdoor dining space allows for an intimate meal consisting of locally sourced ingredients and premier wines of the region, which will be the stars of your dining experience. The menu changes regularly depending on what ingredients are in season, but stand-out dishes include the indulgent but light charcuterie plate, roasted beet salad and the outstanding rib eye.

In addition to the restaurant at the Kenwood Inn and Spa is the hotel's sister property, the HKG Tasting Room. It is a prime destination for all your wine-tasting and food-sampling needs, located in downtown Glen Ellen. Pastry Chef Khambay Khamsyvoravong has revamped the menu to offer savory and refreshing pairings of food and wine that will start you off on the right foot for a day of tastings. Her touch is confident, but delicate, with each pairing, putting upscale twists on classics like tomato soup and grilled cheese and ravioli. Its location in beautiful downtown Glen Ellen puts you in the center of the tranquil town to discover all the area has to offer.



The Kenwood Inn and Spa has gone above and beyond to offer each of its guests a truly relaxing and private atmosphere - a respite from hectic life outside. There is no doubt that after your first visit you will be busy wondering how soon you can return.

By Jake Levy
Related Topics : Sonoma, California, Fine Dining, Luxury Spa, Luxury Travel
LET'S CONNECT LUXURY NEWS & MORE






Featured Luxury Hotels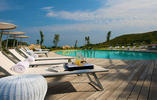 Porto Ercole, Italy
Argentario Resort Golf & Spa
Argentario Resort Golf & Spa, with golf course and wellness centre is in the...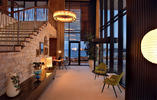 Sagres, Portugal
Martinhal Beach Resort & Hotel
To discover Martinhal Beach Resort & Hotel in Sagres is to discover a place...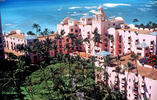 Waikiki, United States
The Royal Hawaiian, a Luxury Collection Resort
Welcome to The Royal Hawaiian, a Luxury Collection Resort, affectionately known...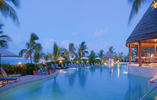 George Town Exuma, Bahamas
Grand Isle Resort & Spa
Welcome to your own private Caribbean paradise! Grand Isle Resort & Spa offers...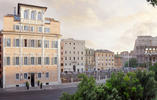 Rome, Italy
Palazzo Manfredi - Relais & Chateaux
Palazzo Manfredi is a rare gem of elegance and hospitality in a unique...

Madrid, Spain
The Westin Palace Madrid
Commissioned by King Alfonso XIII in 1912, the newly restored Westin Palace...