Chad Chisholm View Profile

| Creationize.com
Uspa Travels From Australia to the Spa at The Broadmoor
Posted: Aug. 19th, 2011 | Comments 0 | Make a Comment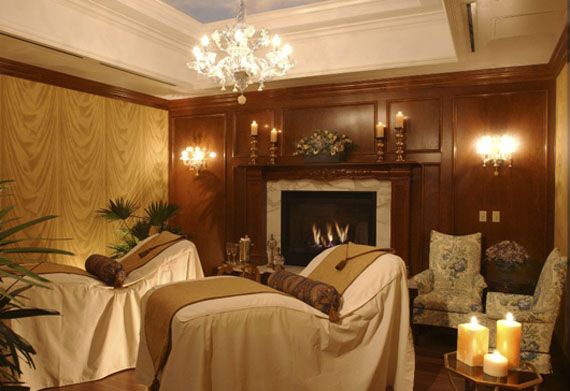 Photo Courtesy of The Broadmoor
From the land where eucalyptus permeates the air, tradition and ritual are steeped into the land itself, and where nature is still wild and free, Australia is sending some of its finest spa products to the United States.
With only eight spas domestically carrying the new product, the rest of the world is catching on as well. Fourteen countries are seeing the growing Uspa spa line take hold and returning to nature by way of spa.
The Broadmoor Resort and Spa in Colorado Springs, Colorado is one of three top-of-the-line spas in the state to carry Uspa. Cassie Hernandez, Director of the Spa at The Broadmoor, is thrilled to be carrying the entire line at the Forbes Five-Star facility.

"We have incorporated the Uspa line into several services," Hernandez stated. "That was the concept behind the acquisition. When we brought in Uspa, we really wanted to make sure the guest could smell it, touch it, feel it and experience it. So we recreated our menu as of April 1 and added two scrubs, a Lu'Lur ceremony, two facials and four body wraps to make sure every service had a Uspa flair as well as a Uspa feel. So when we talked about adding the Uspa services to the menu, it was important that we had a touch of it at every aspect in every line. We also have a hair care wrap that we are adding to the salon service so that even our salon guests can experience it."


Focusing on balance both inside and outside the body, Uspa brings a new approach to the spa experience. Holistic treatments are created in stages, increasing circulation, utilizing aromatherapy, and staying true to natural products.

The holistic philosophy incorporates the benefits from the true extracts of the botanicals used in treatments. Instead of using chemicals parading as particular natural scents; oils, essences, and extract from nature are focused on in the growing line. "Uspa is a pretty unique line and its uniqueness is actually what attracted The Broadmoor to the line," Hernandez explained. "It has a sense of natural, organic ingredients that allowed us to diversify our overall line and make it a nice addition but something different and unique too."


Organic Coco Cream Wraps, Rejuvenating Mud Wraps, and a Lu'Lur Ceremony which recreates an authentic Balinese island experience reserved for royalty. The ceremony moves from a soothing milk bath, to choice of moisturizer, and finishes with pure jasmine anointment oil leaving guests feeling particularly regal.

George and Vanessa Jilly co-created the Uspa line pulling from their botanical, medical, and massage therapy backgrounds. "Botanical is often confused with simplistic," George relates, "However, botanicals are so complex it is impossible to replicate their complexity. Botanical products are proactive and performance based when used in its correct manner. We use modern technology to access

this complexity and utilize it for the benefit of the hair and skin. As our lifestyles become more and more fast paced, you are left without the ability to give yourself a mental, as well as physical being any time out. The need for this nurturing is not a luxury, it is a necessity to keep us healthy and ensure we are able to cope with these new pressures in our lives."


The new line is comfortably making its new home in both the immaculate therapy rooms of The Spa at The Broadmoor as well as the retail selection. "We are actually carrying the entire (Uspa) line," Hernandez beamed. "Uspa has a variety of hair care, body care and skin care products and we are carrying all three. Some of the best products in the line are definitely the skin care and hair care because they are sulfate free, all natural and partially organic. One of the most popular products is the aloe hydrant gel. We are also carrying a Mandi Susu bath, which is in our Lu'Lur ceremony and is very popular. The Uspa line was actually started with the mud therapy that it has and we are going to be carrying all of those as well."

From unique return-to-natural treatments to exquisite products that celebrate the body and harmony, Uspa is a welcome addition to the spa industry. The Spa at The Broadmoor has a variety of Uspa products incorporated into treatments, with the full menu of services available at Broadmoor.com.
Related Topics : Colorado, Colorado Springs, Luxury Spa, Broadmoor Hotel And Resort, Spa Treatments, Luxury Travel
LET'S CONNECT LUXURY NEWS & MORE






Featured Luxury Hotels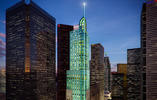 Toronto, Canada
Trump International Hotel & Tower Toronto
Crowned by an articulated spire 900-feet above the Downtown Toronto's financial...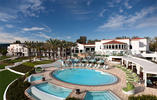 Carlsbad, United States
La Costa Resort and Spa
It was a love of sport that first inspired La Costa's founders to turn a...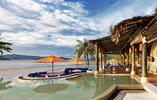 Phuket, Thailand
The Naka Island, a Luxury Collection Resort and Spa Phuket
Set on Naka Yai Island (Koh Naka Yai) in the southernmost province of Thailand,...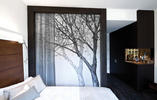 New York, United States
The James New York
The James New York brings luxury liberated from tradition to Soho. Located on...

Scottsdale, United States
The Westin Kierland Resort and Spa
At The Westin Kierland Resort & Spa, enjoy the essence of Arizona from the...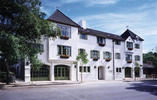 Carmel by the Sea, United States
L'Auberge Carmel
L'Auberge Carmel, a Relais & Chateaux property, is located in the heart of...