Marrakech Magic at Amanresorts' Amanjena
Posted: Sep. 6th, 2011 | Comments 0 | Make a Comment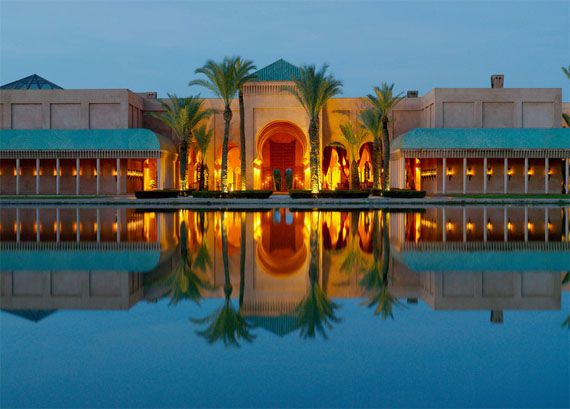 Photo Courtesy of Amanresorts
Forget Casablanca. "Everyone goes to Marrakech," said international travelers I encountered. Accordingly, on my recent tour of Africa, I made
Morocco's Marrakech
my first stop, and Amanjena my first resort. What a way to kick off one of my grandest international trips to date! What follows is my account of my stay at Amanjena, the "peaceful paradise," in the midst of Marrakech's magic.
My travel partner and I arrived at Amanjena around the stroke of midnight, after over 20 hours of flying across the U.S. and the Atlantic. Although nearly delirious, I perked up at the sight of the resort's tranquil lobby, a half-indoor, half-outdoor modern Moorish palace of sorts. Rows of columns, fashioned with a lone set of antlers or an Arabian sword, lifted soaring peach-colored canopies. This led my eye to an immense central reflection pool orancient basin, lined by flickering two-foot tall lanterns. 

The heat of the evening was palpable but the soothing scent of rose petals with a hint of cinnamon permeated the air. I was immediately at ease, completely delighted and oddly
familiar with the space, as if this special spot was hidden in my mind's fantasies of camel rides and regal flying carpet escapades. 

Aman meets my Arabian amnesia. Ed Tuttle, an American with a laundry list of stunning international projects, designed this particular Aman property. Tuttle apparently stayed in Morocco for months, studying Moorish design and how it would blend with Aman's legendary minimalist and modern aesthetic. It's perfectly composed. Emerald greens, an Islamic sign of paradise and abundance, sparkle among this Aman's roof, gardens, and details. Yet, the blush colored columns and buildings, homage to Marrakech's "Red City" name, balance well with the lush greens.

Our "room" was hardly that. It was more like a petite fortress fitted with an impressive stuc Venetien dome.  A wood burning fireplace and Moroccan leather lounge chairs surrounded a rose petal dusted bed. Three sets of doors all led to our olive tree-lined private garden. I could have slept outside, content to listen to the trickle of our zellijm (Moroccan terra cotta tile work) fountain nearby outdoor day beds. 


Aman resorts always have lavish bathrooms, in terms of space and subtle detail. Ours was massive and framed a deep-set Ouarzazate green marble bathtub. Our shower held a floor-to-ceiling window, which brushed up against some exotic tree, heavy with its dangling yellow citrus fruit. Amanjena has 32 Pavilions, which is the type of room we stayed in. For groups or guests such as Prince and Bill Gates (who both stayed earlier in the month), one

of the two-story Maisons or the two-bedroom Al-Hamra Maison provide more than enough room and delight even further.

On our first full day in Morocco, a resort guide took us to Marrakech's highlights. It's a calm, leisurely city, preserved beautifully. The must see was certainly the Medina, the "Square" of commerce still held together by its 12th century fortress walls. Snake charmers wooed us, as well as gypsies and souk (shop) owners. 


We wandered into a few souks selling Arabian carpets (non flying, unfortunately), and marveled at the trinkets and coffee-sippers in tiny sidewalk cafes. Having a superb guide is a must. Ours was pleased to shoo away overly eager vendors and interpret language for us. We enjoyed a couple of lattes with him at a locals' favorite café on our way back. 



Back at Amanjena, I swam for nearly an hour in the 110-foot cool pool. Aman's have spoiled my expectations about resort pools. Aman pools are typically so immensely long, (see my last review of Amangani, based in Wyoming), that even Olympic swim teams won't lose practice staying at an Aman property. After drying in the late afternoon sun, my guest and I played a quick match of tennis on the property's two clay tennis courts and later arrived for dinner. 


Amanjena's "The Restaurant" moves outdoors alongside the reflection pool that rims the resort's Pavilions. Lanterns centered on our table and the white rocks under our feet made my interpretation of a regal "Arabian Night" a reality. Moroccan and Mediterranean inspired dishes flowed on and off our table, a whirlwind of spices and tastes one comes all the way to Morocco for. In all, yet another Aman resort instantly proves why loyal "Aman-junkies" rarely trek to other resort brands. Learn more at AmanResorts.com
Related Topics : Marrakech, Amanresorts, Africa, Morocco, Travel Destinations, Luxury Travel
LET'S CONNECT LUXURY NEWS & MORE






Featured Luxury Hotels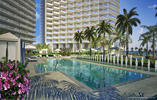 Bal Harbour, United States
The St. Regis Bal Harbour Resort
A new icon, The St. Regis Bal Harbour Resort, Miami Beach, has arrived. A...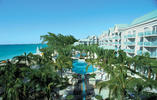 Grand Cayman, Cayman Islands
The Westin Grand Cayman Seven Mile Beach Resort
Fronting the famous Seven Mile Beach, The Westin Grand Cayman Seven Mile...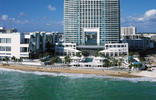 Fort Lauderdale, United States
The Westin Diplomat Resort and Spa
REFRESH UNWIND The Westin Diplomat Resort & Spa offers a refreshing way to...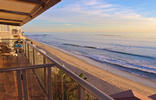 Laguna Beach, United States
The Retreat in Laguna
The Retreat in Laguna is where you can create your own personalized vacation...

Vieques, Puerto Rico
W Retreat and Spa Vieques Island
Surrender to your senses with W Retreat & Spa, Vieques Island, where the...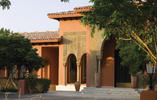 Jeddah, Saudi Arabia
Park Hyatt Jeddah - Marina, Club and Spa
Experience one of the premier 5-star hotels and resorts in Jeddah, Park Hyatt...