Julie Hatfield View Profile

Freelance Travel Writer
Cuddle Up With a Helicopter at Connecticut's Winvian Luxury Cottages
Jan. 17th, 2013 | Comments 0 | Make a Comment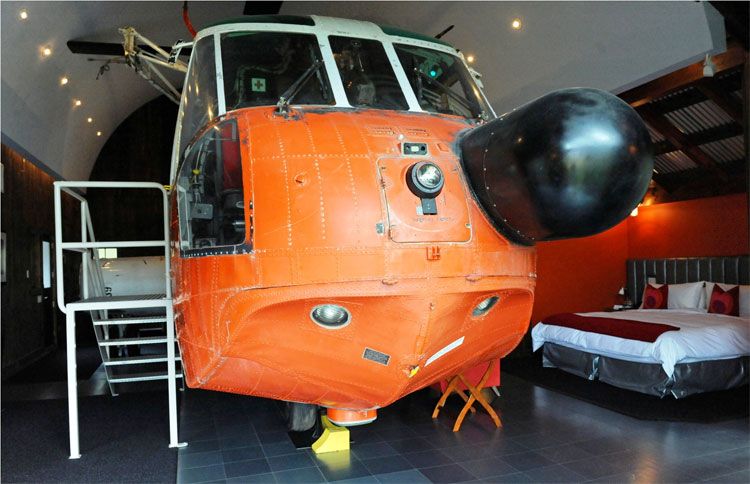 Photo Courtesy of Winvian
Have you ever slept with a helicopter? You can, if you wish, at Winvian, the
luxury lodging
in Connecticut's Litchfield Hills that offers a whimsical group of 18 cottages scattered throughout 113 acres of meadow and woodland, each with a different theme. "Helicopter" is a cottage with an honest-to-goodness fully-restored King Pelican—a genuine U.S. Coast Guard Sikorsky helicopter inside it; even the rotor blades are embedded in the ceiling and walls. The bed looks toward the helicopter, which is set up with a bar inside for your evening cocktails.

Each cottage design on this unique property has some connection to Connecticut. It is the reason for the helicopter, which was made by Sikorsky Aircraft of Stratford, CT. Another quirky aspect of the hotel, the name, has an interesting history. Winvian, is a combination of the names of Winthrop and Vivian Smith, who were residents from 1948 to 1998.

Their grandson, Win Smith III, and the mother-daughter team of Maggie and Heather Smith, rebuilt Winvian in the same style as another of their family properties, The Pitcher Inn in Warren, Vermont. The Pitcher may be the first inn with themed rooms, each different and each in that case reflecting some aspect of the history and folklore of Vermont life, but Winvian is larger and grander.

The Smiths hired 15 architects to design the 18 luxury cottages and one suite for the Connecticut property, each reflecting the whimsical imagination of its architect. Among others, there's Treehouse, which you must climb to reach; a Golf cottage, which has undulating floors for its residents to practice putting and chipping; an Artist cabin with an adjoining artist's studio featuring canvases on which guests can paint; and the Maritime, which feels like a lighthouse inside.

We stayed in Yankee cottage, based on Mark Twain's book A Connecticut Yankee in King Arthur's Court. A massive king-sized bed, majestic fireplace, tapestries on the wall, and a bathroom with stone pillars carved like Stonehenge all gave a distinctly royal feeling. As with all the cottages, bicycles waited outside, allowing us to explore the property on two wheels.

Guests at this five-year-old Relais & Chateaux property gather in the historic Seth Bird House for pre-prandial games, fine dinners and lavish breakfasts. It is a farmhouse, built in 1776, and was home to Dr. Bird, a local physician who was known for his house calls. He made them dragging a coffin behind him, just in case his medical work on the patient did not succeed. The Smith family has kept the original fine antiques in the house, and it is charming to dine in one of the small, intimate dining rooms on the second floor, each one filled with original antiques.

In front of a blazing fire, we feasted on Stonington scallops with organic fennel marmalade, local organic duck with sunchokes, Brussels sprouts and green pepper corn sauce accompanied by Argentinian Cabernet wine. Dessert was chocolate Namelaka hazelnut praline espresso. In addition to the vegetables grown organically on the premises, Vermont Chef Christopher Eddy now has an apiary at Winvian, so even the honey on your biscuits is local. No wonder AAA has awarded the restaurant at Winvian (where outsiders may book dinner reservations as well) the prestigious Five Diamond Award, its highest award given to lodgings and restaurants.

Nightly rates at the Winvian begin at $650.
Read More on
Winvian.com
You might like :
Book a Relais & Châteaux Hotel
Featured Luxury Hotels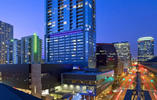 Austin, United States
W Austin
Visiting Austin for business or leisure? At the W Hotel in Austin, you will...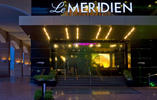 Panama City, Panama
Le Meridien Panama
On the edge of the Bay of Panama overlooking the old and new quarters of the...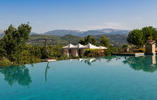 Cannes, France
Terre Blanche Hotel Spa Golf Resort
This approximately 741 acre luxury resort, on an outstanding estate in the...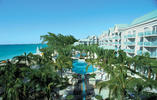 Grand Cayman, Cayman Islands
The Westin Grand Cayman Seven Mile Beach Resort
Fronting the famous Seven Mile Beach, The Westin Grand Cayman Seven Mile...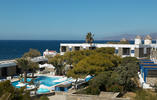 Mykonos, Greece
Mykonos Theoxenia Hotel
Mykonos Theoxenia hotel promises to make your stay a memorable, unique journey...
Vancouver, Canada
The Fairmont Hotel Vancouver
The Fairmont Hotel Vancouver, a 'Castle in the City', is a landmark hotel in...