Janice Nieder View Profile

Travel Writer | Travel with Taste
5 Reasons to Consider a Stay at Sri Panwa Resort in Phuket, Thailand
Feb. 22nd, 2013 | Comments 2 | Make a Comment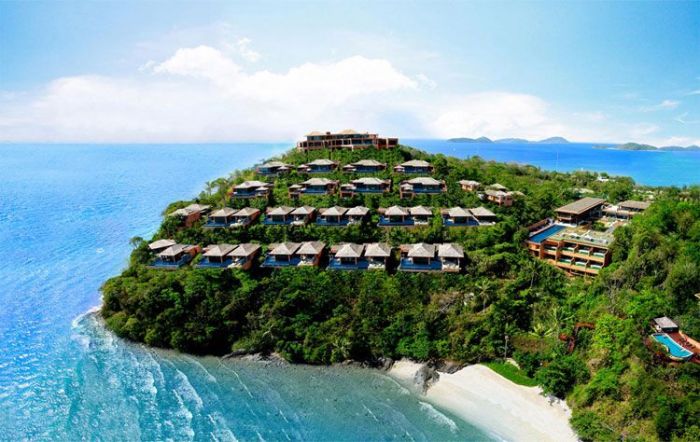 Photo Courtesy of Sri Panwa
Sri Panwa
reminds me of Angelina Jolie in the sense that sheís gorgeous from every angle, so it's virtually impossible to take a bad picture of her. Because of that, itís hardly surprising that just one of the propertyís many awards is 'Hotel with the Best View in the World' from Beach Tomato. Before I tell you why I was so completely enamored with this family-owned hotel, however, letís get the cons out of the way.
First of all, the breakfast pastries were not buttery enough for my taste. This actually turned into a good thing though, since it left more room to fill up on the scrumptious local treats. There is no second of all; I can honestly say that everything else was sheer perfection. After the first day, I emailed my niece and told her that she needed to alter her upcoming Bali honeymoon plans and come here instead. Three photos later and she was sold.
Why do I love Sri Panwa so much? Here are just a few of the hundred reasons:
1. Location, Location, Location

Phuket is a large island in the Andaman Sea (roughly an hourís flight from Bangkok) and makes an excellent base from which to explore the surrounding islands and their beaches. Many parts of this beautiful and deservedly popular island, such as Patong, have turned into year-round spring break spotsónoisy, dirty and overcrowded, with lots of drinking and endless partying. If youíre looking for a luxurious, secluded island retreat though, the hilly coastal property of Sri Panwa includes both a villa-style hotel and private residencesódefinitely a more relaxing choice. Located in the South Eastern-most tip of Phuket, perched high above Cape Panwa and surrounded by a 40-acre rainforest, it doesnít get much more private than this.
2. Luxury Accommodations

The 52 villas were designed like glass jewel boxes, offering breathtaking views from a comfy bed, oversized jet-stream Jacuzzi bath, the kitchen, and just about everywhere. The villas are divided into two sides, one for living and dining, the other for sleeping. The handcrafted dťcor and setup made everything feel very homey, but minimalistic. The designer wisely chose to keep it clean and contemporary, allowing the natural backdrop to remain the focal point of the property. Enjoy a skinny-dip under the stars with your own private infinity swimming pool, or utilize the rain shower and sunset pavilion. The pavilionís sofa bed is perfect for enjoying the background music from the state-of-the-art entertainment system (the ownerís son has incredible taste in music and put together some fabulous, eclectic mix-tapes) while taking in the sunset.

Other hospitable, complimentary touches include high-speed wireless Internet access, a mini-bar stocked with beer, soda, snacks, a selection of fresh fruits and even a freezer full of fruit popsicles. The villas are also equipped with a personal espresso machine with a variety of exotic teas and coffees for your morning pick-me-up.
3. Food & Drink

Thereís no better way to start the day than with a full buffet breakfast at the indoor/outdoor Baba Poolclub, which sprawls out over 54,000 square feet, and features a 82-foot infinity-edge lap pool. Other Baba delights include the Baba Pool Bar, BabaQ, Baba Cooking School, a Game Room, Yaya Boutique, and if youíre in the mood to party, the Baba88 Disco. The club has a great reputation for their ever-changing roster of international DJs. The Poolclub however, is where most people can be found if they choose to venture away from their private lair. The adorable wait staff dress in Ralph Lauren-esque Bermudas and tennis shirts and could not have been more attentive.

Breakfast started once I snagged my favorite table complete with rocking chairs, and checked off my preference boxes on the made-to-order menu. Breakfast consisted of a cappuccino followed occasionally by Eggs Benedict with Parma ham and bok choy, and always accompanied by a cup of the fresh coconut yogurt. I forgot one morning that I had special ordered the assorted dim sum plate 24 hours in advance, so the next morning I had two breakfasts. A stroll down the buffet line showcases an assortment of fresh juices, tropical fruit, cereal, the afore-mentioned not-buttery-enough pastries, and usually around eight changing Thai hot dishes with at least four different curries. I became addicted to my morning crab in green curry over rice noodles...yum!

Take a short walk (or chauffeur-driven tuk-tuk, similar to a golfcart) down the steep hill to enjoy a tasty Thai dinner at Baba Soul Food. Or head up the hill (burns as many calories as about 20 minutes on the Stairmaster) in time for panoramic sunset views while sipping cocktails at the Baba Nest. I kept thinking it would have made a perfect closing shot for the old TV show, Robin Leachís Lifestyles of the Rich and Famous.
4. Luxury Spa

Although I gave serious thought to working off some of that double breakfast with a workout at the fitness center, a game of tennis, or at the very least a yoga class, I opted for some indulgent pampering instead. I must say, I donít regret that decision. I was greeted by my lovely therapist, Lee, who handed me a cup of chrysanthemum tea and had me do a sniff test to choose from six fragrant massage oils. I was then led past gorgeous lily pad ponds and Zen-sounding waterfalls to my private room, where for the next 90 minutes I gratefully succumbed to Leeís intuitive hands of velvet/steel. Next time Iím going all out for the decadent sounding MoŽt & Chandon treatment that invites you to soak in a rose petal and champagne bubble bath while drinking a bottle of MoŽt. Nothing wrong with that picture.
5. Superior Service

The service was a perfect blend of warm Thai hospitality and European professionalism. The first morning at breakfast, my server asked how I slept.
I said most peacefully, except when I was awakened by a strange scratching noise, which upon further investigation turned out to be stray tree branch scratching against my window whenever the wind blew. When I returned to my villa, the offending branch had already been cut back. I just want to give everyone full warning: Since I left last week, Iíve started a special savings account, because Iím calling dibs on the last five-bedroom villa residence. Priced at a cool million dollars, I should be moving in around 2023.
You might like :
Best Luxury Hotels in Phuket
Featured Luxury Hotels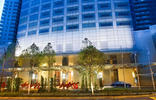 Singapore, Singapore
The St. Regis Singapore
Bask in the tropical summer at the heart of the shopping and embassy district...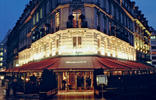 Paris, France
Hotel Fouquet's Barriere
Hotel Fouquet's Barriere offers guests 21st century luxury with a uniquely...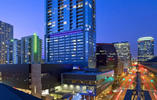 Austin, United States
W Austin
Visiting Austin for business or leisure? At the W Hotel in Austin, you will...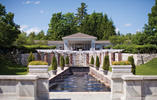 Lenox, United States
Canyon Ranch in Lenox
The unhurried tempo of New England meets the energizing atmosphere of...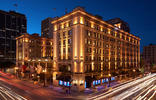 San Diego, United States
THE US GRANT, A Luxury Collection Hotel
A San Diego icon since 1910, THE US GRANT, a Luxury Collection Hotel provides...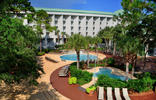 Hilton Head, United States
The Westin Hilton Head Island Resort & Spa
Nestled amid lush landscaping along a pristine stretch of white-sand beach, The...