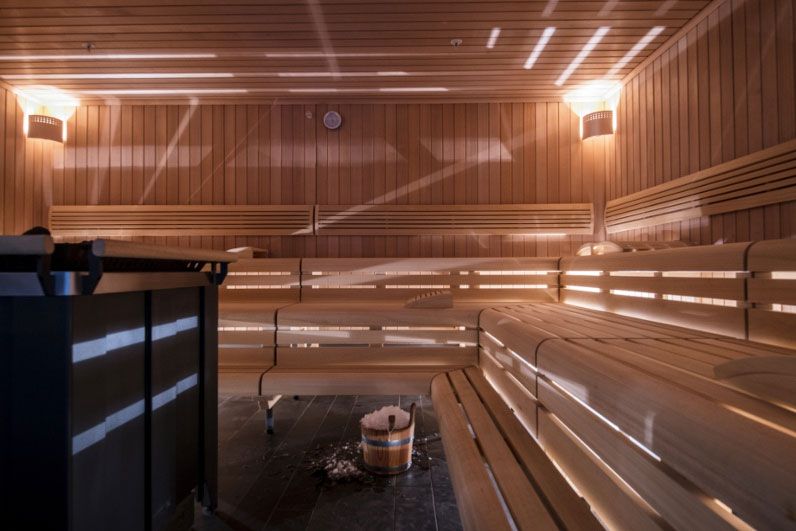 Photos Courtesy of Thief Spa
When dealing with Scandinavian designers, you're almost guaranteed a unique product and an aesthetic that is sleek and unconventional. Last year The Thief hotel in Olso, Norway opened its doors and impressed its visitors with its modern design, inspiring pieces from up-and-coming Norwegians and The Oslo Suite which offers a 360-degree panoramic view from its rooftop terrace.
This month, the cutting-edge property introduced its newest addition: the 2,624-square-foot Thief Spa that tosses out the traditional concepts of a wellness facility. "We've put as much thought and care into the spa as we put into our rooms. Now with this last piece of The Thief puzzle in place, we're taking Scandinavian wellness traditions to new heights, fusing them with the best the world has on offer", says the hotel's owner and visionary Petter A. Stordalen.
The décor behind the spa centers on Norway's landscapes while conveying a less-is-more attitude with clean Nordic design. Featuring a pool, sauna, steam room, six treatment rooms and Oslo's first hamam, the facility is considered the city's largest wellness center.
A highlight of the space is its 39-foot pool with blue, red and green lights transitioning throughout the water. Above swimmers, the ceiling is decorated with small lights that are reminiscent of the Nordic skyline. A first in Norway, Sensory Sky showers by Dornbracht will be available for guest's use and offers a complex choreography of rain, fog, light and fragrance to cool and cleanse.
Thief Spa uses only the finest sourced beauty and wellness products such as German brand Babor, eco-certified and 100 percent organic Voya essentials and French brand Carita for its anti-aging qualities. Elments of Turkish, Moroccan and Japanese therapies are used on all treatments to offer a wider range of offerings. Along with its impressive interiors, state-of-the-art technologies and quintessential Nordic décor, Thief Spa hopes to "return what the everyday steals from us all."