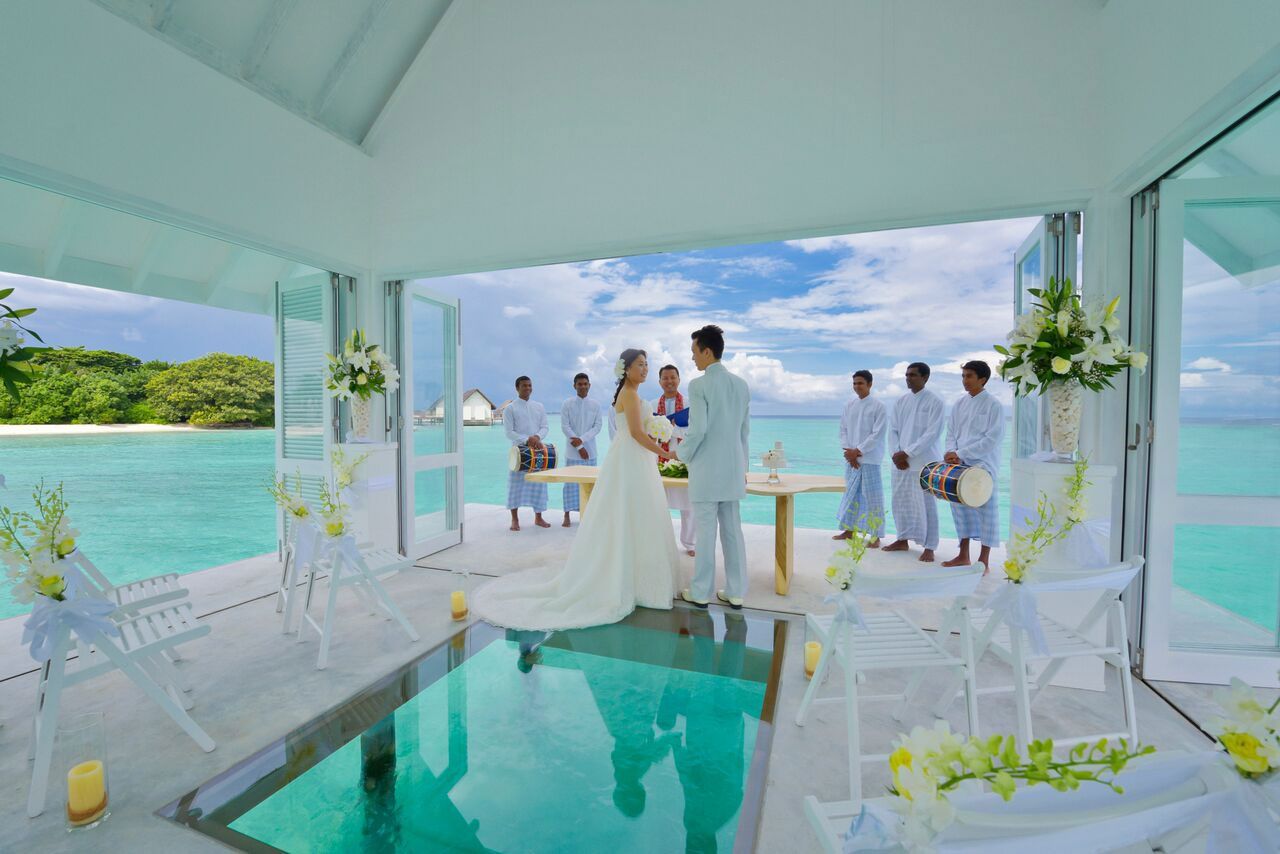 Photos Credit: Four Seasons Maldives at Landaa Giraavaru
For many of us women, growing up day dreaming about our wedding day was just another part of our daily lives. Of course, we're sure plenty of men also secretly fantasized about their nuptials as well (even if they don't admit it). Now, as adults, those reveries can actually become a reality, and Four Seasons Maldives at Landaa Giraavaru has just the location for the perfect ceremony you've always wanted.
Launched this month, the five-star property unveiled its new 'floating' overwater pavilion for couples ready to say "I do." Accessible only by boat, the freestanding venue rests on a UNESCO Biosphere Reserve and is designed with vaulted ceilings; bi-folding, wrap-around floor-to-ceiling glass doors; and a concrete floor with glass bottom aisle above a turtle enclosure. Yes, this is real life!
"Landaa's wild natural beauty has hosted so many incredible weddings and celebrations," said Regional Vice-President and General Manager, Armando Kraenzlin in a release. "Our UNESCO Biosphere Reserve location really sets us apart, and our vision with the new Wedding Pavilion was to incorporate this in a way that surpassed anything we'd offered before. Now wedding couples can surround themselves by – and draw inspiration from – the power, possibility and abundant beauty of the ocean."
Accommodating up to 24 guests, the pavilion can be left as is or decorated with fabrics, flowers and candles in nature-inspired color palettes. Throughout the whole process, the happy couple will work with the resort's Wedding Coordinator to make sure everything goes off without a hitch. To reserve the pavilion for your wedding day, email the hotel or call their reservations department at 800.819.5053.