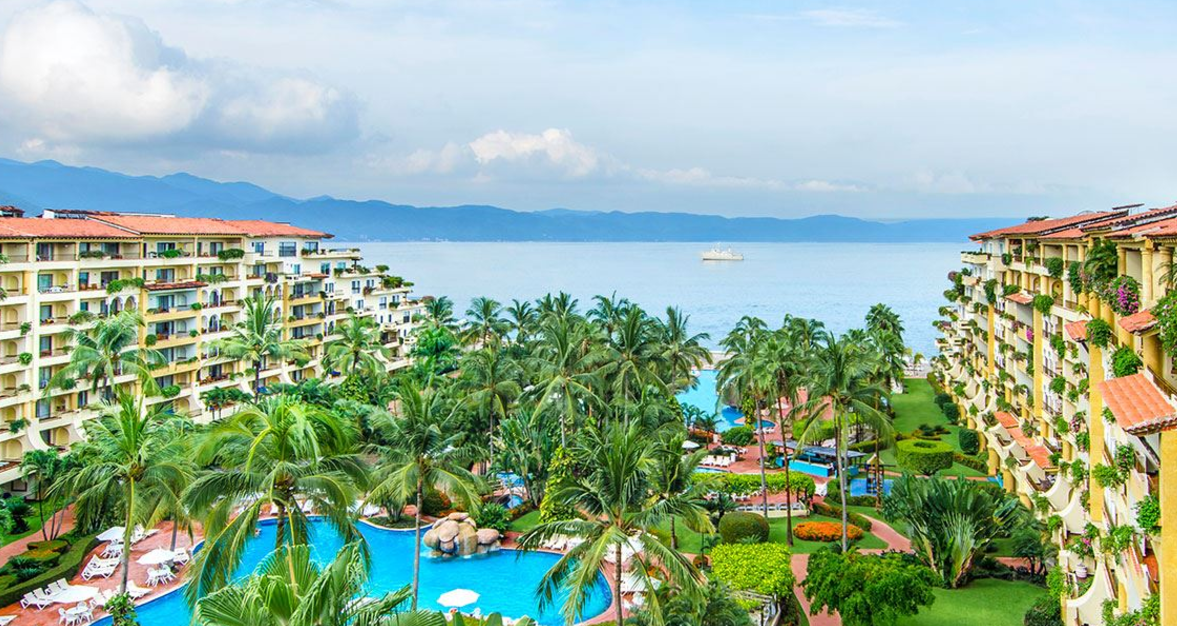 Photo Credit: Velas Vallarta
While the Mexican Riviera boasts many stellar lodging options, Velas Vallarta Resort has the distinct advantage of offering you an intriguing balance of sybaritic retreat conveniences with plenty of opportunities for genuine cultural immersion.
With Playa El Salado right out front, downtown only a 10-minute ride away, 18-hole Marina Vallarta Golf Course within walking distance, and the airport literally five minutes away, Velas Vallarta is in quite the enviable location for travelers visiting Puerto Vallarta Mexico.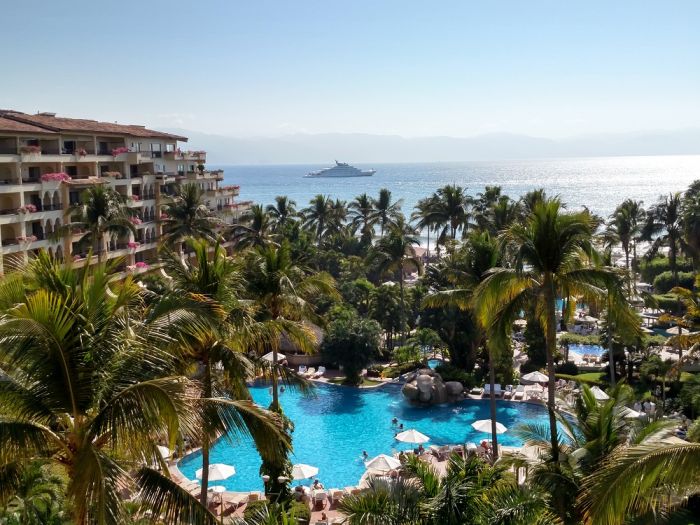 Photo Credit: Steve Mirsky
Three 8-story hacienda-style guest residences stand on 10 oceanfront acres surrounding a lushly planted courtyard featuring a boulder waterfall cascading into one of two pools interconnected by a lazy river. Each one of Velas Vallarta's 345 suites have private terraces decorated with flower plantings and Bougainvillea vines overlooking this scene with the emerald waters of Banderas Bay as a backdrop.
Spacious suites begin at 386 square feet stocked with L'Occitane bath products, fully-equipped kitchens with snacks, drinks, and mini-bar essentials all restocked daily or more frequently if you wish as part of their all inclusive rate.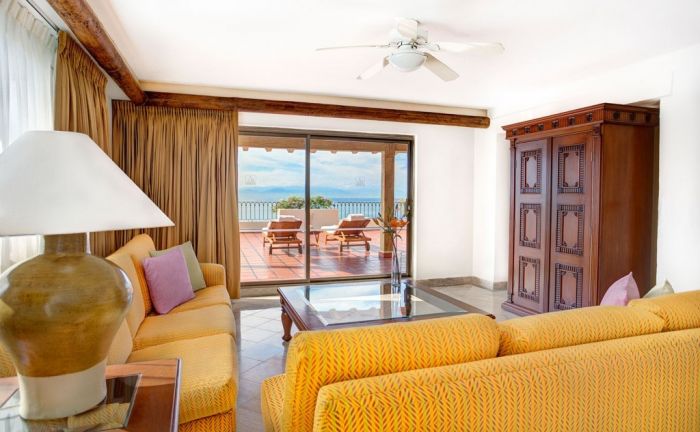 Photo Credit: Velas Vallarta
A defining characteristic throughout your stay is the genuine hospitality by all staff from maintenance up to Guest Experience Manager Donald Willis who frequently walks the property addressing many guests on a first name basis. It's this and touches like 100% inclusive 24-hour room service, a community of roving peacocks, and a deep commitment to the environment that are made possible by being locally owned and operated by Eduardo Vela.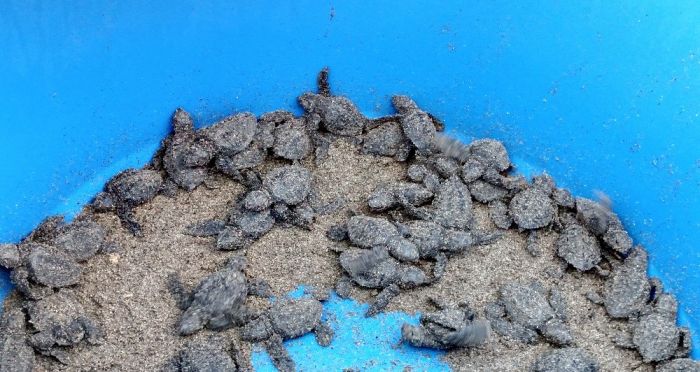 Photo Credit: Steve Mirsky
Sustainability
It just so happens that the upper reaches of beach fronting Velas Vallarta are prime sea turtle nesting territory. Like many similar areas across the globe, these turtle eggs and hatchlings are under continuous threat of being destroyed and eaten. Since they are also an endangered species, they need all the help they can get for survival. Each year scientists collaborate with volunteers and hotel guests to find and protect turtle eggs. An on site nursery keeps eggs safe until they hatch and you're able to release them at night into the surf. If your passion to preserve runs deeper, you can also participate in conservation training and nesting patrol.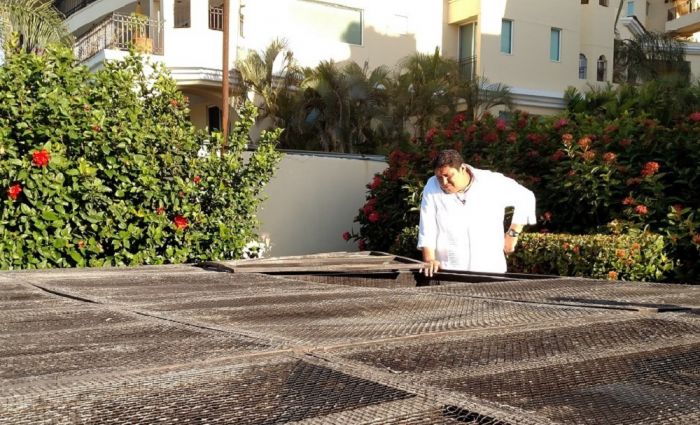 Photo Credit: Steve Mirsky
Joining an onsite Eco Tour gives you a behind the scenes look at how Velas Vallarta has earned its Earth Check Gold certification and membership in TripAdvisor's Green Leaders program. You'll see how the General Manager's private pool serves as a refuge for orphaned wildlife and where 750 pounds of organic food waste per day is collected and sent to a local hog farmer. Explore their recycling facility, solar panels that heat the property's showers & pool water, and learn how their composting initiative has cut their landscaping pesticide use in half.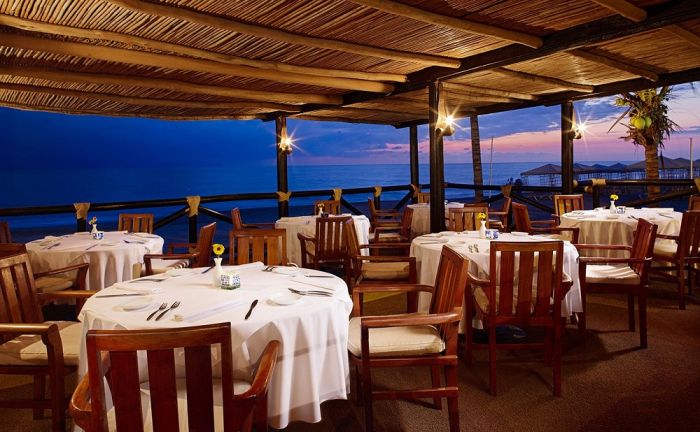 Photo Credit: Velas Vallarta
Dining
Whether you crave fresh seafood and ceviche, prime steak or an authentic gourmet Mexican buffet, local flavors as well as exotic fusions from around the globe are served in all 3 onsite restaurants. La Ribera Steakhouse represents the pinnacle with oceanfront terrace dining while mid day swimsuit and flip flops call for the ease of swim-up Aqua Bar for craft margaritas and made-to-order burgers. All dishes are scratch made utilizing the region's seasonal bounty.

Photo Credit: Velas Vallarta
Beyond traditional sit down dining, Velas Vallarta features specialty culinary events like a poolside Taco Tasting Experience every Saturday where you can sample and savor a variety of authentic Mexican tacos prepared and narrated by executive chef Jorge Sierra in conjunction with a Signature Hot Sauce Tasting that includes explanations on which foods pair best with particular sauces and how heat quotient differ between chili varieties.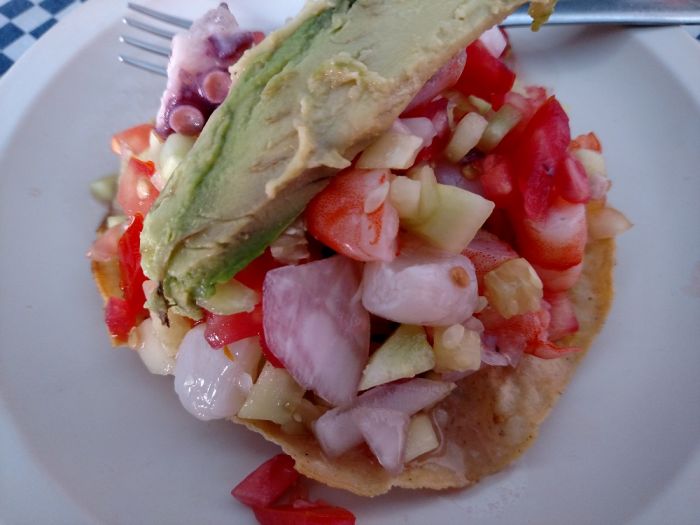 Photo Credit: Steve Mirsky
But when it comes to chilling on your terrace or you're just back from night 'til dawn dancing at a spot like Mandala, your ace in the hole is their 24-hour Suite Service that's also 100% covered under their all inclusive arrangement.
Activities
Velas Vallarta makes it easy to experience the area's rich local culture through on site nightly live entertainment including traditional dances and musicians but also provides convenient access to explore off property cultural highlights like the vibrant street performers and artists on mile-long Malecón boardwalk. You're connected to authentic city tours as well as shopping, tequila, and culinary excursions like street-by-street crawls through the Pitillal neighborhood led by Vallarta Food Tours.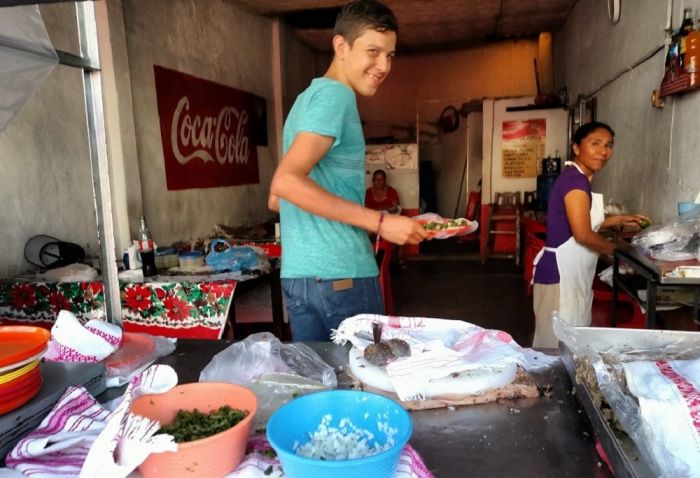 Photo Credit: Steve Mirsky
Painting figures prominently at Velas Vallarta as well as at sister property Casa Velas across the street with painting and wine (or tequila) tastings outside on the patio led by Leon de la Vega. As part of several wedding packages offered by Antología by Fornari, festivities are captured live with paint and a canvas instead of selfie sticks. Couples choose their preferred canvas shape and size, between oil or acrylic, and a particular artist specializing in a style of their choice ranging from impressionist to expressionist, abstract to surrealist.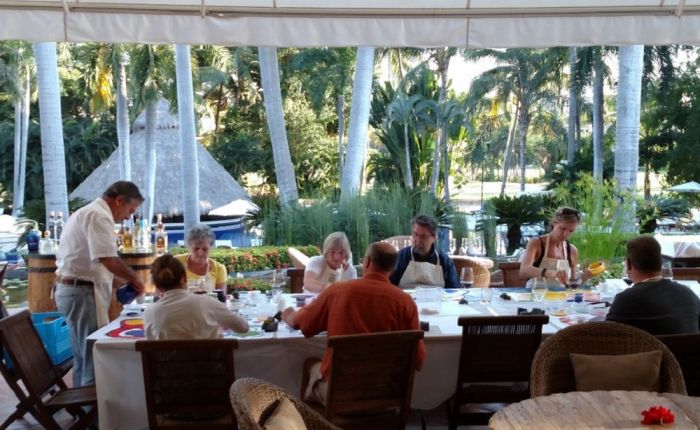 Photo Credit: Steve Mirsky
A rejuvenating spa featuring seaside treatment cabins, yoga on the jetty, and piñata & jewelry making are just some of the other activities taking you way beyond beach volleyball and the DJ-led pool party milieu.