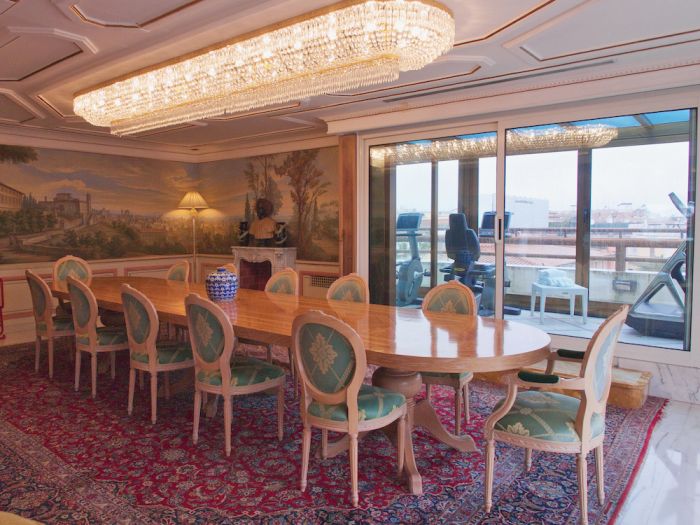 Columbia Hillen
Movie director Woody Allen isn't known as a hotel designer but a special request by him led officials at Rome's 5-star Parco dei Principi Grand Hotel & Spa to construct a private gym – which remains intact today in the property's Royal suite, making it unique in the annals of hospitality.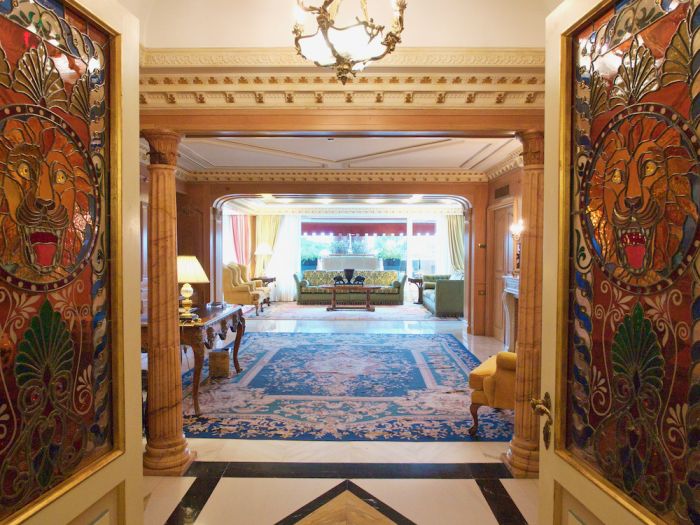 Columbia Hillen
The request came during the filming of 'To Rome With Love,' starring Alec Baldwin, Jesse Eisenberg, Ellen Page and Penelope Cruz, when Allen, the hotel's guest for several months, felt shy about exercising in public.
Now, in addition to indulging in 4,000 square feet of space complete with Jacuzzi and steam bath, the largest hotel suite in Rome, guests here can also enjoy this specially-designed private workout area.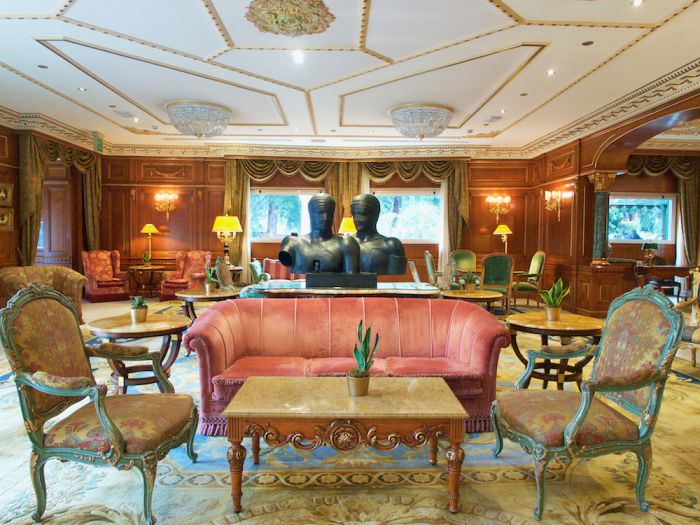 Columbia Hillen
The hotel, first opened in 1964 and originally designed by Italian modernist architect Gìo Ponti, is a member of the Roberto Naldi Collection, one of five luxury properties in Rome, Lugano and Paris. Located in the quiet, upmarket neighborhood of Parioli with impressive 17th and 18th-century mansions, many of them now transformed into embassies, it comprises 179 rooms and suites. Most of the rooms have balconies, some overlooking the verdant gardens of the Villa Borghese and the Rome Zoo.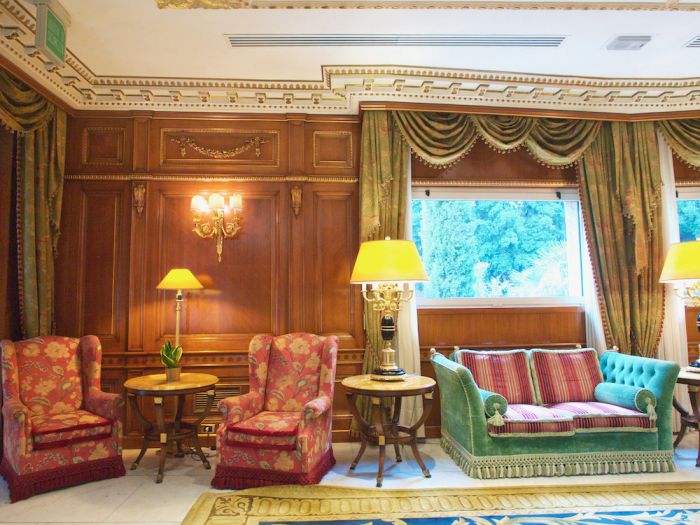 Columbia Hillen
Classic elegance characterizes the property, with Baroque-style interiors, impressive artwork, antique furnishings, fabric brocades, gilded stuccowork, marble floors and luxurious fabrics. Even its Prince Spa glitters, with a Swarovski-encrusted ceiling over the hot tub and muted jeweled mosaics in the Finnish sauna. This 20,000 square feet, three-level complex of Turkish baths, a Jacuzzi, 25-meter indoor pool and treatment and workout rooms make it Rome's second-largest spa and gym. It also hosts classes in power yoga and Pilates.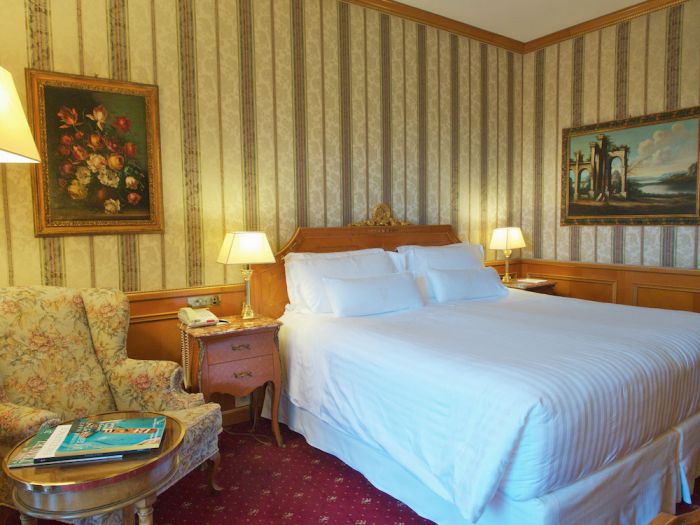 Columbia Hillen
When city temperatures rise, the hotel's 5,000 square feet outdoor pool attracts the mighty and the influential with assorted dishes and grilled barbecues served in a tranquil alfresco setting at 'Le Parc Bar and Grill.'
Our room, 411, presented clear views over the outdoor pool, the Villa Borghese gardens and the spherical-shaped aviary of the city zoo. Exceptional furnishings included two original 19th-century paintings, one being an attractive rural landscape while green and gold embroidered drapes and ornate bedside drawers, splendid standing lamps and delicate wallpaper fabrics generated an overriding sense of lavishness.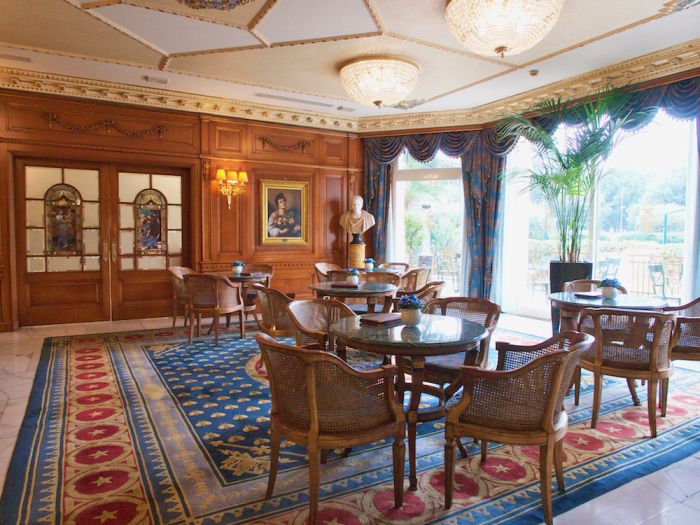 Columbia Hillen
The hotel's lobby is spacious and open, pillars creating individual semi-private spaces with ample seating on soft armchairs and cozy full-length sofas. Near the elongated reception desk stands the wood-paneled 'La Pomme Lounge Bar' where traditional cocktails, tea, coffee and light snacks are served.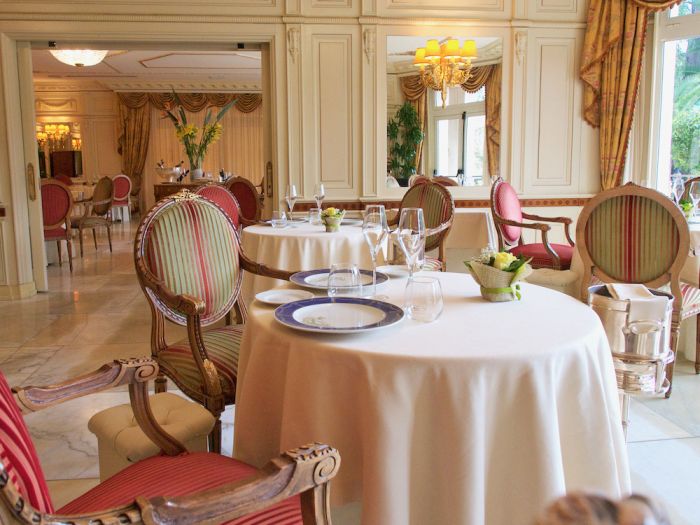 Columbia Hillen
Just beyond it lies the Pauline Borghese Gourmet Restaurant, named after the sister of Napoleon Bonaparte, an 18th-century salon with views across to trees bordering Villa Borghese. A bright ambience in uplifting colors of yellow and gold suffuse the room with fresh flowers in a basket adorning the tables.
Such was the enticing nature of the menu, our lunch here turned into an extended leisurely sojourn, beginning with a starter of carpaccio of lamb with puntarelle chicory salad and burrata cheese, model examples of the chef's skillful use of local fresh produce. The burrata was akin to a delicious white moelleux, its softness pouring out at the very first cut. And the tender chicory shoots was very much in season.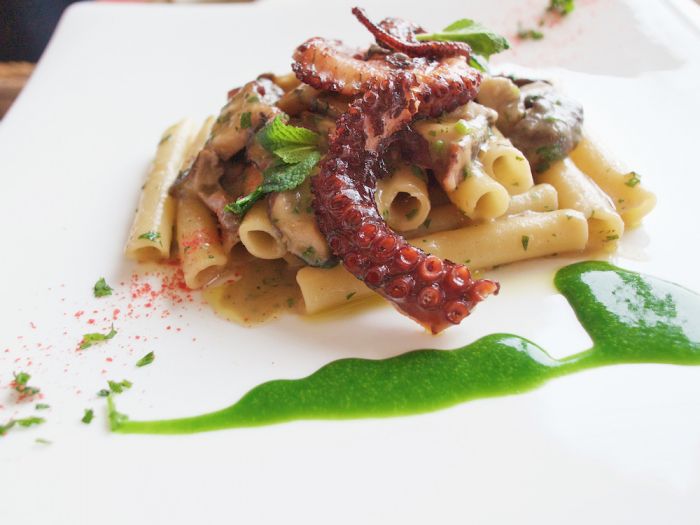 Columbia Hillen
'As in Rome, do as the Romans do,' is oft-quoted advice, so we did, sampling the traditional candele romane pasta with a smoked octopus with onions and shitake mushrooms, as well as the veal cheek, creamy Jerusalem artichoke and crunchy carrots. Suddenly, heavy rain pouring down outside didn't seem to matter much anymore.
So well-known is Parco dei Principi, it was headquarters for a prominent political party during the recent Italian national elections.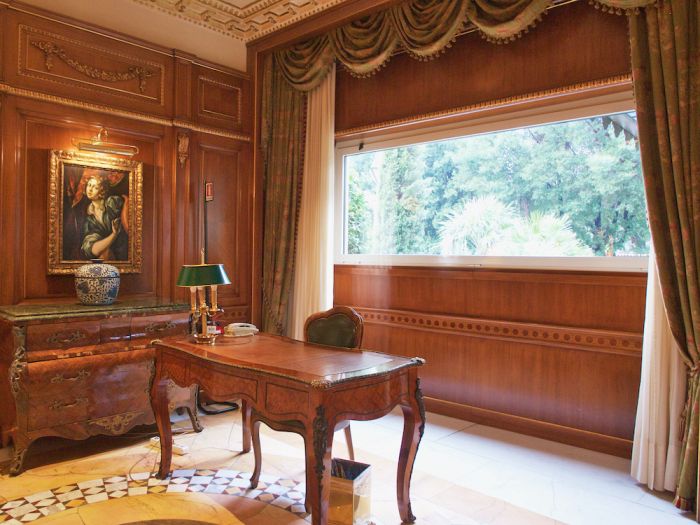 Columbia Hillen
In terms of business meetings and banquets, the hotel's Congress Centre has 18 meeting rooms and can host up to 900 delegates theater style.
Aside from its classical luxury, location makes the Parco dei Principi Grand Hotel & Spa a top choice. It is close to such famous sites as Via Veneto, to which the hotel offers a regular shuttle, the Spanish Steps, the 18th century Trevi Fountain and Via Condotti, not to mention the Pantheon and Campo de' Fiori. It's little wonder celebrity guests have included Canadian Prime Minister Justin Trudeau, US Senator John Kerry and singer Michael Bublé.