Photo Credit: Montage Palmetto Bluff
Montage Palmetto Bluff:
A Portrait of Southern Living, Luxury & History
In all my years as a traveler, I've only heard of the deep South—read about it online, talked about it with friends and watched its slow-moving way of life portrayed in movies and TV. Southerners, I was told, were "just as much about their bourbon as they were their faith." Sprinkle in some bluegrass and sweet tea on backyard porches at sunset, and you'd have the perfect Southern portrait.
So when I landed in South Carolina this past November, I half expected to be greeted by a well-dressed Nicholas Sparks at baggage claim or, at the very least, by a basket of fresh-baked biscuits. Of course, this wasn't the case, but Sparks or not, I was ready to learn all about the South, its culture, cuisines, people and long-held traditions.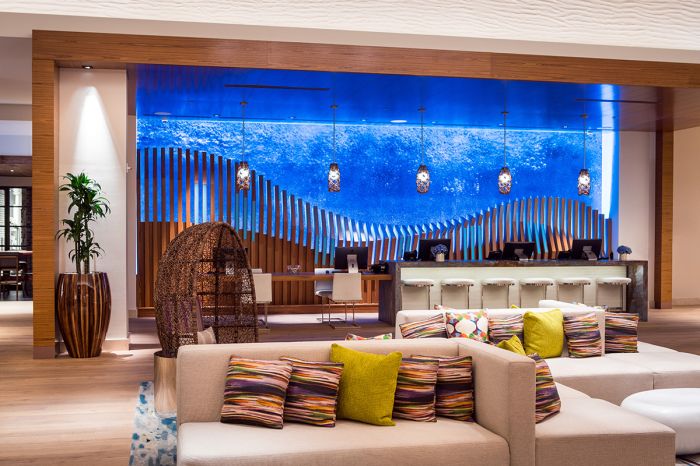 Photo Credit: Montage Palmetto Bluff
From the Savannah/Hilton Head International Airport, it's about a 40- to 45-minute drive to Montage Palmetto Bluff. Located in Bluffton, between Hilton Head Island and Savannah, the resort sits along the May River in a 20,000-acre private community. As you make your way to the property, rows of moss-laden Spanish oak trees huddle together along the street, creating the most picturesque welcome committee.
When it comes to choosing your accommodation, Montage has 15 different categories ranging from cottage view rooms to spacious suites, private residences and three- to four-bedroom homes. I stayed in one of the three-bedroom Village Homes overlooking the river that sits in Wilson Village. All homes come with gourmet kitchens, daily housekeeping, full-sized bath products, separate living and dining areas, washers and dryers, and terraces complete with rocking chairs.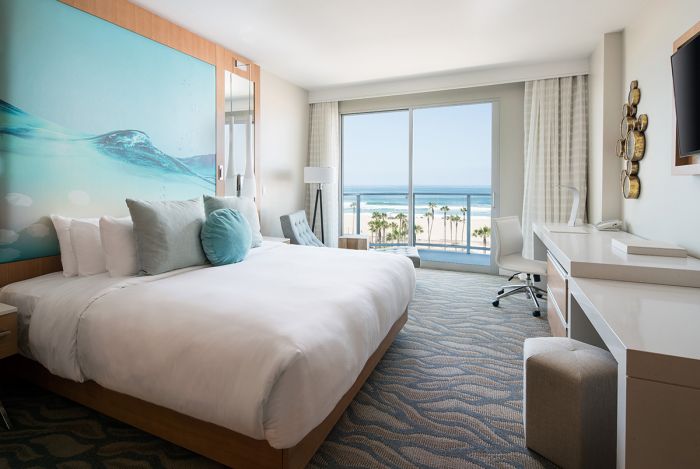 Photo Credit: Montage Palmetto Bluff
Inside, the homes are exactly as you imagine they'd be in Lowcountry: charming, warm and sensibly elegant. Although each residence is unique, they all feature distinct Southern styles, paying homage to the region's rich heritage. Along with its chic furnishings, the homes also come fully equipped with smart technology such as in-room Bluetooth systems so you can easily play your favorite tunes directly from your phone. Opt for a river-view room so that when you wake up, you can curl up on your patio's lounge chairs and take in all the beautiful sights and sounds of the river below.
These residences are located away from the main property, but guests have all the same access to the property's amenities as regular hotel guests. Amenities include a Jack Nicklaus Signature golf course, restaurants, a spa, retail shops, bike rentals, marina and natural trails. In the mornings, make it a point to go for a run along the tree-lined road which passes by the golf course and diverges into various marked trails. You can also rent bikes during your stay and go exploring on two wheels (a la Noah and Allie) to really get a good feel of the grounds.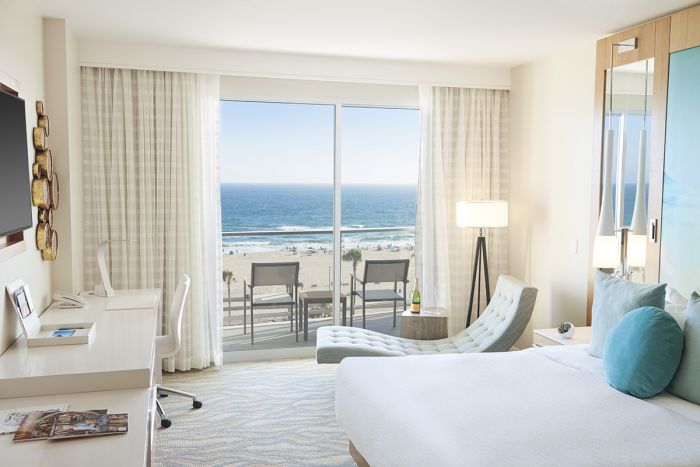 Photo Credit: Bonjwing Lee
Palmetto Bluff also hosts a number of events throughout the year, including the prestigious Music to Your Mouth food and wine fest which had its 11th anniversary this year. The annual fête was created as a way to celebrate Lowcountry's unique and diverse foods, people and culture. This year's four-day affair included 31 chefs, 29 vintners and brewers, 11 artisans, and 17 events spread out over the course of the weekend. From the Culinary Salon Bourbon & Bacon Grace Cruise to the Rock the Dock dinner and live music experience, Hair of the Dog 5K, Southern Foodways Alliance Cocktail Class, and the Biscuits & Jam Breakfast, if you ever needed a crash course in southern living, this is the event to be at.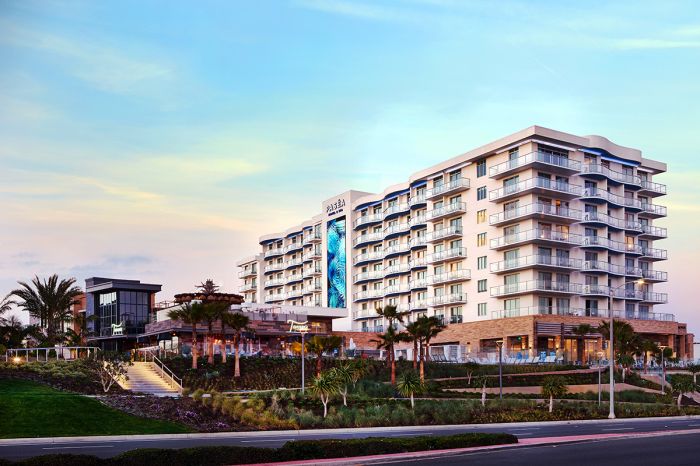 Photo Credit: Bonjwing Lee
Limiting the number of tickets sold, the festival manages to still remain intimate, giving guests the opportunity to rub elbows with notable chefs, esteemed vintners and some of the area's most respected movers and shakers. Among the weekend's best events was Saturday evening's Kiss the Pig Oyster Roast featuring Southern comfort fare, custom-built oyster pits and tables, live music, a bourbon ice luge and a five-story treehouse overlooking the surrounding marshlands. The evening ended with a surprise performance by O.A.R. while guests dined on desserts and danced under twinkle lights.
As expected, Southern people are extremely hospitable, lovers of good food and can drink their brown liquor with the best of them. During my visit, I mingled with locals, chefs and craft cocktail creators who shared their stories and allowed me to immerse myself in the region's deep-rooted history and culture. But what makes this area so special, is its dedication to preserving its past and conversing the land.
Photo Credit: Montage Palmetto Bluff
This centuries-old destination dates back to around 10,000 B.C., when the first artifacts were discovered. In 1730, the land was purchased by British naval officer Admiral George Lord Anson and then sold as 21 individual plantations. It was then acquired twice more before being purchased by the Union Camp Era Union Bag Company in 1937 for its significant timber reserves.
Luckily, the company quickly realized the land's potential, with its 32 miles of riverfront property, and created a conservation-based Land Use Plan to protect the destination. Later, in 2003, The Conservancy at Palmetto Bluff was founded with a mission of protecting the maritime forests and tidal creeks. Today, those objects are still important to the community, and Palmetto Bluff's history, as well as its ecological and environmental integrity, remain intact.
Photo Credit: Montage Palmetto Bluff
Pairing together its past and future, the Palmetto Bluff area is one of the state's best destinations for understanding more about the South. As a resort, Montage provides a great mix of ancient and modern. Guests are offered a sense of place that pays homage to the area's history while still having today's modern conveniences and amenities at their fingertips. If you've never visited the deep South or if you've lived there your whole life, Palmetto Bluff is worth a visit. I had no idea how much I'd love it there and am already planning my next trip back for bourbon tastings, lakeside dinners and porchside chats at dusk.