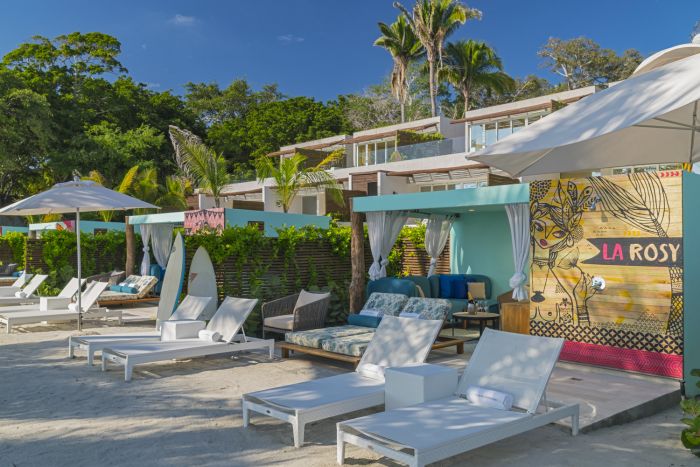 Photos Credit: W Punta de Mita
There's a growing trend for contemporary design in luxury resorts in Mexico, which have traditionally aimed for a tourist's preconception of Mexican style we call "haute hacienda," with varying degrees of success. Beautiful resorts like The Cape in Cabo San Lucas and Nizuc in Cancun have shown that contemporary aesthetics can work well in a Mexican beachside setting. However, if executed properly, it's possible to add vernacular touches without overdoing it and give a sense of place while retaining the benefits that clean, airy, modern design can offer.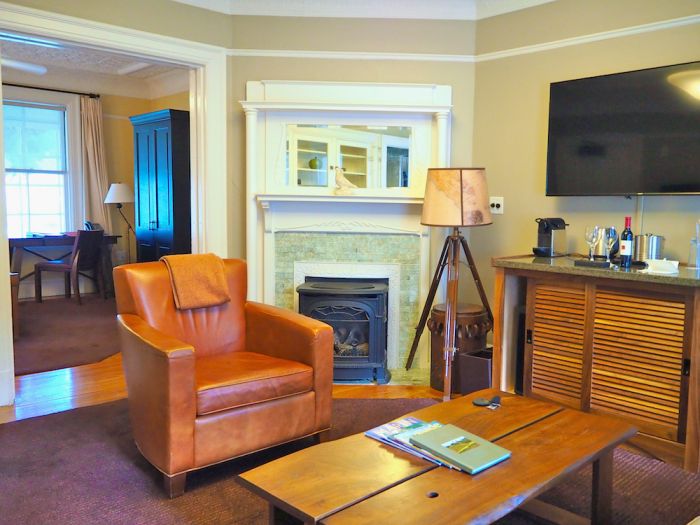 Now iconic global hotel brand W (part of Marriott International) has upped the ante in a decidedly vivacious way. The new W Punta de Mita belies the notion that the signature brand of playfulness and irreverent style developed by W—one of the original industry "disrupters"—is starting to feel a bit stale, not least because it's now been widely imitated. Properties like the W Punta de Mita however, not only show that W's still got it, but that the result can be truly beautiful and unique. We've long been fans of Riviera Nayarit, the Pacific coastal locale of Punta de Mita and the legendary Punta Mita development nearby where the Four Seasons Punta Mita and St. Regis Punta Mita are located.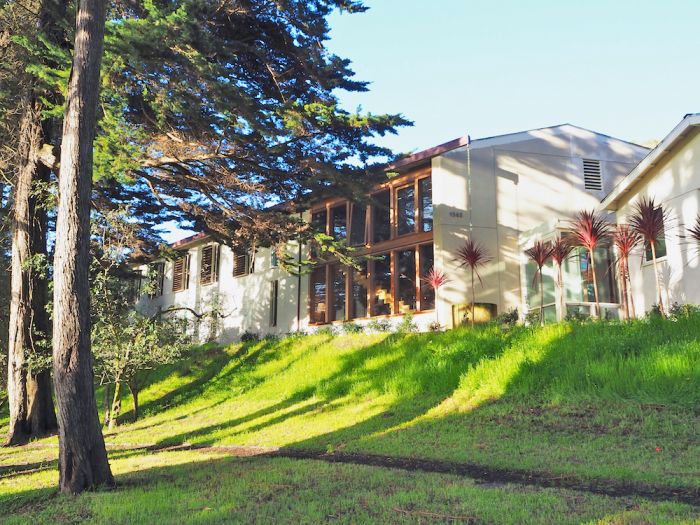 Though not in the Punta Mita development proper, the W can still be considered in the neighborhood, and it marks a major addition to the luxury accommodations in Nyarit, where both Rosewood and One&Only plan to open much-anticipated properties by 2019. The W Punta de Mita is only W's second Mexican property, following the W Mexico City which opened several years ago, and we expect the portfolio will increase in years to come, especially since the Punta de Mita property can be called an unqualified success. Indeed, the W Kanai, Riviera Maya on the opposite coast is slated to open later in 2018. W is now branding these resort properties as "W Escapes."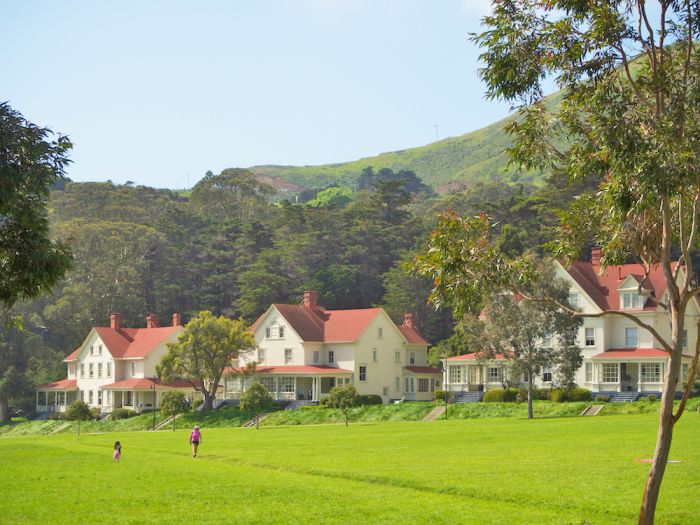 Designed by ASET/AOMA in collaboration with Oakland-based design firm Mister Important Design and Starwood's acclaimed design team, W Punta de Mita has an idiosyncratic, haute-bohemian surfer vibe, which is utterly appropriate given the resort's proximity to Sayulita, a nearby fishing village-turned boho surfer haven with loads of laid-back style. Eschewing the typical contemporary design fetish for earth tones to the exclusion of all else, the W Punta de Mita embraces pops of color, tributes to the art of the area's Huichol Indians, pockets of lush decor, references to modern Mexican culture of the sort currently thriving in Mexico City, and witty, W-worthy touches.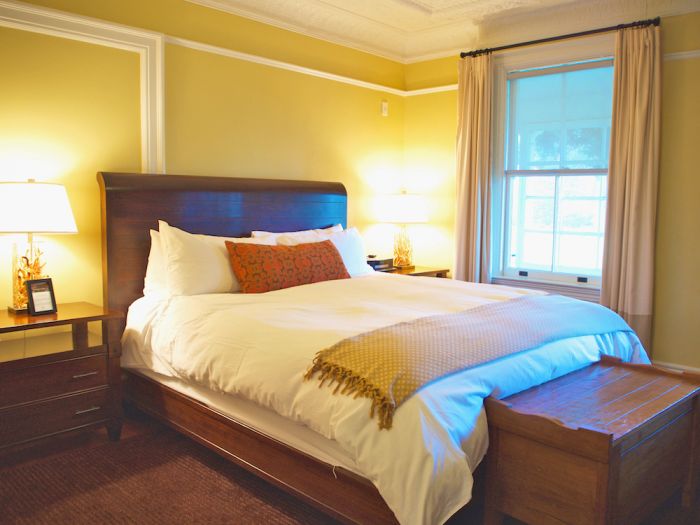 Of course Nayarit is known for its incredible natural beauty, and even though most of the W Punta de Mita doesn't exactly blend into its surroundings, the developers were careful to preserve and even showcase ancient fig trees, towering palms and natural springs that were extant on the property prior to construction. At the hotel's main entrance stands a 9-foot Huichol statue situated in a reflecting pool, and a fleet of Tuk Tuks—auto rickshaws—with custom artwork by Sayulita-based design studio Revolución Del Sueño, transporting travelers to the Welcome Area and signature W Living Room Traditional Mexican folk art displayed during fiestas hangs in the Welcome Area.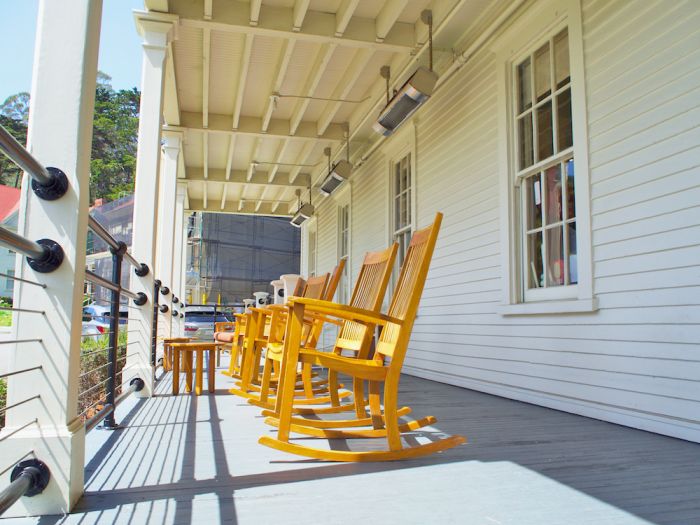 Throughout the property you'll find more folk art, Mexican wrestling masks (Lucha Libre), figures with surfboards, mariachi instruments and cartoonish skulls evoking the Day of the Dead. A bright blue and green mosaic "Camino Huichol" walkway takes guests from the Welcome Area, through the Living Room and out over the pool to a beach that's nearly 460 feet long and is the property's most provocative feature, with restaurants and shops branching off from it. The Living Room itself, terraced down to beach level, is based on a traditional, thatched-roof palapa with a rectangular bar dispensing delicious snacks and libations.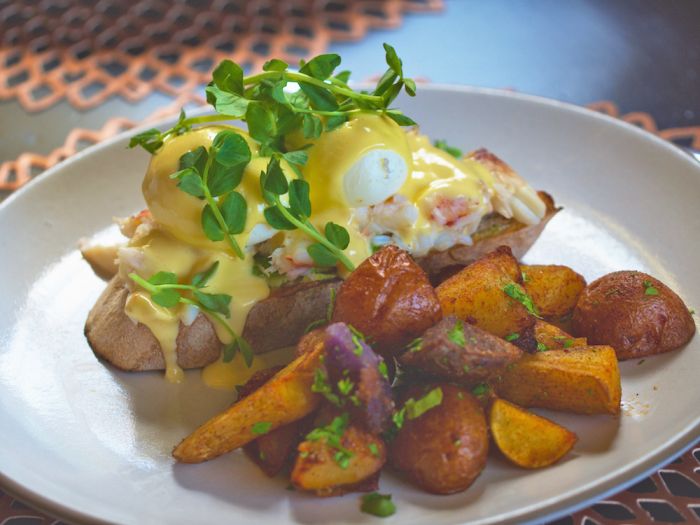 This being a W, the pool area is designated the WET deck, and in addition to artfully arranged lounge chairs there's a bar, DJ booth and a converted, surfboard-adorned ,1950s Chevrolet 3800 truck serving up ceviche and craft beer. Beyond the pool is a phalanx of six VIP beachside cabanas decorated by Revolución Del Sueño and equipped with a flat screen TV, fully stocked mini bar, personal shower and bathroom, available for $500-plus per day. There are 119 equally-stylish guest suites and villas on the property including one Extreme WOW Suite (the W's take on the Presidential Suite), all featuring private balconies or patios, artisanal, Mexican-tiled floors and headboards fashioned either from surfboards or punctured tin, a feature found in local churches. Revolución Del Sueño also contributed to the decor of the rooms.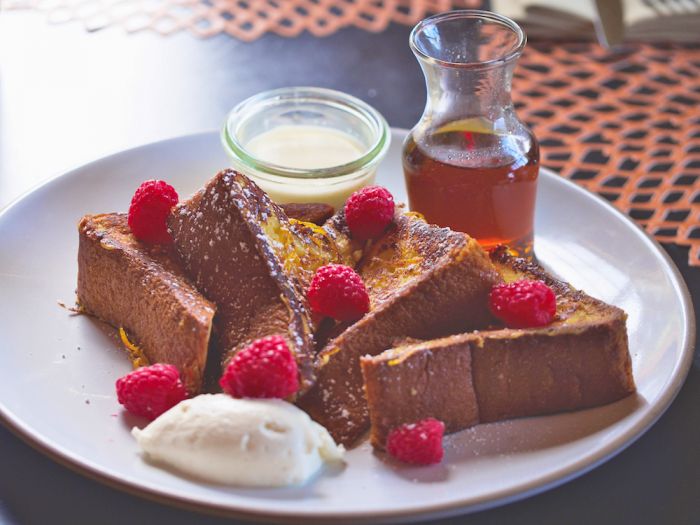 The resort features five distinct dining venues including the incredible Mesa1, located on an island in the middle of a spring-fed lake with only one seating per day. Arrival is effected via stepping stones that magically emerge from the water and then disappear again. A seven-course, customizable tasting menu prepared by one of W Punta de Mita's private chefs is served. Famed chef Chef Jean-Georges Vongerichten oversees the Spice Market, an exotically-decorated, Pan-Asian offering of small plates and handcrafted cocktails which becomes the heart of the hotel's nightlife after dinner. Signature dishes include Spiced Chicken Samosas, Ginger Fried Rice with Golden Fried Egg, and Toasted Coconut Cake with Salted Caramel and Pandan Ice Cream.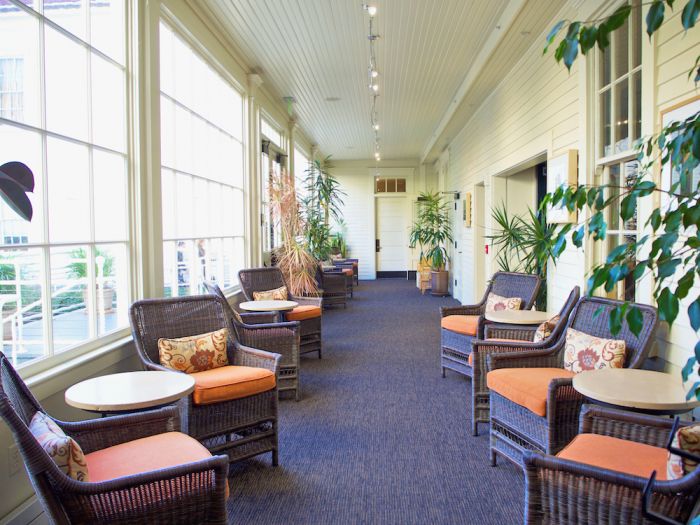 When not lounging or dining, the W Punta de Mita's 4,000-square-foot AWAY Spa, designed to evoke a forest cave is a great way to unwind. There's also a Wave Surf Shop for non-motorized watersports such as surfing, stand up paddle boarding, kayaking, and kitesurfing, and a state-of-the-art fitness facility for when you're feeling more active.