JustLuxe View Profile

Editorial Staff
Arizona Biltmore Resort & Spa: A Phoenix Landmark
Sep. 14th, 2009 | Comments 0 | Make a Comment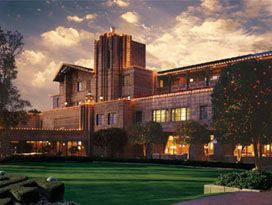 Luxury Resorts:
Favorite of celebrities and US presidents throughout its history, the "Jewel of the Desert," also known as the Arizona Biltmore Resort and Spa, offers sprawling grounds and countless ways to enjoy yourself in one of the most extravagant locations in the country.
The
Arizona Biltmore Resort and Spa
has enjoyed its landmark status since 1929 when it was built as one of Phoenix's first resorts. Frank Lloyd Wright, world-renowned architect, oversaw the grandeur of the resort's design. Today, the Arizona Biltmore Resort and Spa is one of the only hotels in existence to have felt his influence.
This historic destination has a list of luxurious amenities that goes on and on. It's jaw-dropping 39 acres of land house 738 guest rooms and 78 one and two bedroom suites for your complete comfort and relaxation. Each guest room is equipped with the finest linens and state-of-the-art entertainment systems to ensure your time in your room is just as unique as your time outside.

The suites not only provide you with lavish living quarters, but are situated in their own complex, nine acres in size. With your choice of a one or two bedroom villa that include fully functional kitchens, indoor and outdoor dining areas, vaulted ceilings, fireplaces, and large Roman tubs, you may never want to leave. And the Arizona Biltmore is prepared for that: most of the individually owned units in the Villa condominium complex are available for rent. What's wrong with going on vacation and deciding to stay?

With their opulent and comfortable living spaces, they make it hard to leave your room, let alone the resort, but you can trust that they encourage you to enjoy the outdoors.

Are your hands itching to take that first swing on the golf course of the season? Feel free to enjoy one of two championship courses, which offer expansive views of the lush Phoenix landscape. With wide fairways, classic cross-bunkers for extra challenge and pristine lakes (five of them), The Adobe and The Links premier 18-hole golf courses put your sportsmanship and accuracy to the test. Aficionados can reserve tee times and book customized golf vacations at the Arizona Biltmore Country Club, which has been welcoming fans of the sport since 1928.

Or maybe you feel like getting a little exercise in the morning before starting your day. The Arizona Biltmore has an unprecedented eight swimming pools, seen tennis courts, and a fitness center. But a stay at the Arizona Biltmore Resort and Spa simply wouldn't be complete without enjoying the other half of the facility: the spa. The award-winning Arizona Biltmore Spa offers the perfect way to relax and comfort your body taking advantage of natural ingredients in an entirely "green experience." With more than 60 European spa services, you won't want to leave until you've tried them all. And with their eco-friendly approach, you can be sure you're pampering yourself with physical, mental and spiritual health in an environmentally friendly way. That way, everyone wins.

Perhaps one of the most decadent and luxurious destinations you'll have the chance to enjoy this summer, the Arizona Biltmore Resort and Spa is ideal for an extravagant weekend away, or that family vacation you've been looking forward to through the winter months. With the year-round supervised children's program, Kids Korral, the Arizona Biltmore Resort and Spa really has planned for everything. Now all you have to do is make your reservation.

For JustLuxe Kate Prihoda
Featured Luxury Hotels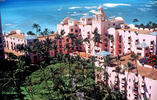 Waikiki, United States
The Royal Hawaiian, a Luxury Collection Resort
Welcome to The Royal Hawaiian, a Luxury Collection Resort, affectionately known...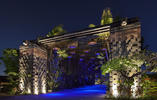 Bali, Indonesia
The St. Regis Bali Resort
Bask in luxury on the soft, sandy beach of Nusa Dua, the Garden of Bali, where...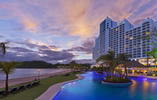 Panama City, Panama
The Westin Playa Bonita Panama
Discover complete rejuvenation at the natural refuge, where a serene beach...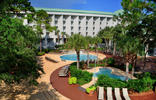 Hilton Head, United States
The Westin Hilton Head Island Resort & Spa
Nestled amid lush landscaping along a pristine stretch of white-sand beach, The...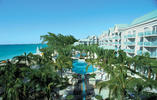 Grand Cayman, Cayman Islands
The Westin Grand Cayman Seven Mile Beach Resort
Fronting the famous Seven Mile Beach, The Westin Grand Cayman Seven Mile...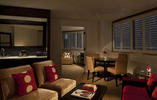 New Orleans, United States
W New Orleans
What's the word for W New Orleans? Spicy. Located just steps from the notorious...