Christina Stewart View Profile

Managing Editor | JustLuxe
Miraval Resort Arizona: A Unique, Desert Retreat
Dec. 25th, 2009 | Comments 0 | Make a Comment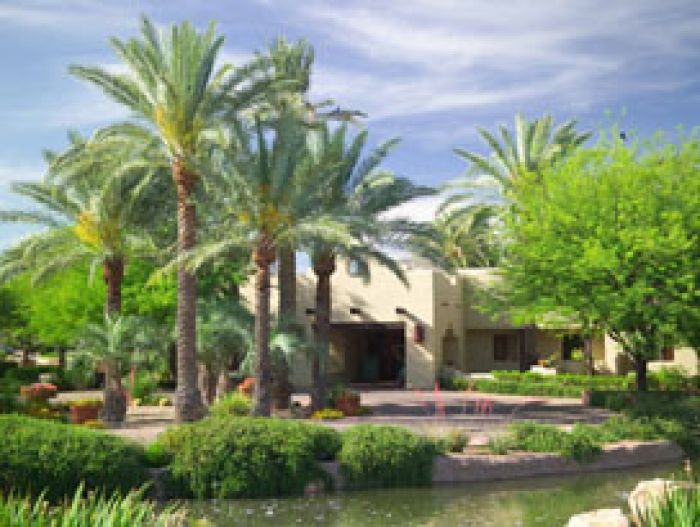 Luxury Resorts:
Amidst 400 acres of Sonoran Desert and against a backdrop of imposing Catalina Mountains lays an enchanting oasis known as Miraval Resort. Located just north of Tucson, Arizona, Miraval Resort is a place where Mother Nature and modern day luxuries blend together to achieve an overwhelming sense of harmony and balance.
The Miraval Resort offers a wide array of desert experiences with activities ranging from horseback riding and rock climbing to meditation and yoga. Guests can take advantage of the more than 100 unique programs offered at the resort, which are all designed to rejuvenate both the mind and body.
Miraval Resorts has recently announced that it will be adding four signature "Add-ons" to its 2010 line-up of customized programming. The new additions include Glow, which features a Miraval hot stone massage, an innovative soul journey private consultation, and access to the all-new evening bonfire; Shine, which combines the Miraval Antioxidant Infusion Facial, a private astrology consultation and weekly stargazing; Duet, which includes a couples' massage, a private partner yoga session, and chilled sparkling wine upon arrival; and Momentum, a brand new zipline experience and a resting metabolic rate private nutrition consultation.

Also slated for the 2010 season are health and wellness workshops hosted by leading experts within their field. The scheduled workshops cover a wide range of personal topics such as stress management, healthy cooking techniques, lifestyle balance, the aging process, sexuality, and adolescence.


Grouped among six villages, the resort features 118 recently renovated, casita-style guestrooms and suites, each responsibly sourced from sustainable materials. Additional on-site amenities include a world-renowned spa; a Body Mindful Center complete with an Olympic lap pool and state-of-the-art fitness equipment; a Challenge Course with its own climbing wall, hiking and mountain biking facilities; a tri-level pool with cascading waterfalls; an accupressure stone walk; an Agave Yoga Center and Yucca Pilates studio; Zen and desert gardens with a labyrinth and panoramic Kiva; as well as access to the nearby 18-hole Golf Club at Vistoso.

With more activities than one could possibly pencil in, Miraval Resort is an ideal choice for those looking for a desert getaway filled with soul searching adventure and personal enlightenment. Through the years, Miraval Resort has earned its fair share of awards and accolades by several notable travel authorities such as Travel + Leisure Magazine, SpaFinder, Zagat, and Condé Nast Traveler Magazine.

For JustLuxe Christina Stewart
Featured Luxury Hotels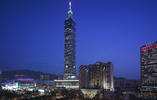 Taipei, Taiwan
Grand Hyatt Taipei
Grand Hyatt Taipei hotel anchors the city's most vibrant commercial centre in...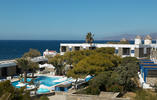 Mykonos, Greece
Mykonos Theoxenia Hotel
Mykonos Theoxenia hotel promises to make your stay a memorable, unique journey...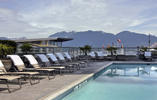 Vancouver, Canada
Fairmont Waterfront
The Fairmont Waterfront Hotel, Vancouver showcases the best of Vancouver....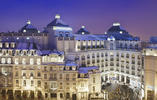 Brussels, Belgium
Steigenberger Grandhotel, Brussels
225 spacious guestrooms and a perfect location on the Avenue Louise makes the...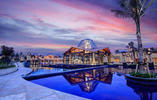 Bali, Indonesia
The Mulia, Mulia Resort & Villas
With stunning beach frontage along Nusa Dua's Bay, The Mulia invokes a relaxed...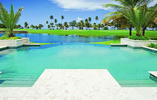 Rio Grande, Puerto Rico
The St. Regis Bahia Beach Resort
In the romantic setting of a Caribbean coconut plantation, nestled between a...