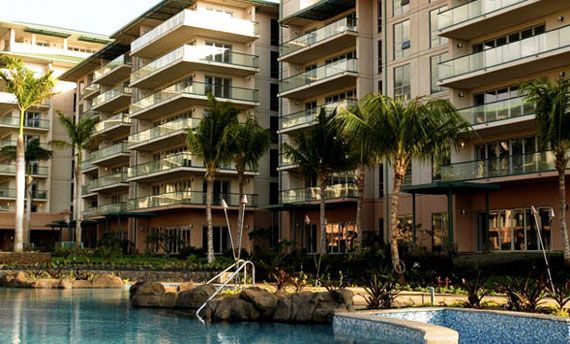 Resort Review: Of course we're kidding when we say that "Honua Kai," the newest resort in Maui, is Hawaiian for "Wow." It's not – but it should be! Because we were blown away by this spectacular, first-class resort. In fact, when we told a leading chef on Maui that we were staying at the new Honua Kai Resort & Spa, he easily acknowledged the resort's top-rated status, raved about it in general, and told us, "It's the best place to stay on Maui – even more high-end than the Ritz or the Four Seasons."

We couldn't agree more. We've stayed in some spectacular resorts all around the world, and the Honua Kai is one place we don't think we'll ever get enough of. We had two nights in sybaritic splendor here, and believe us when we tell you it was hard to leave.

The Start of Something Special
What makes the Honua Kai so spectacular?

First, the resort is the first new whole ownership condominium resort to be built on Kaanapali Beach in more than 25 years. Its goal: to redefine the resort experience. It does that by integrating all the services and amenities of a luxury resort hotel with spacious homes that easily blend indoor and outdoor living. The vision – which it has achieved -- was to heighten the bar, and set a new standard for resort living.

Second, when you walk into the Hokulani Tower, you immediately know that you're in someplace special. The grand lobby features a formal porte cochere and a magnificent lobby with beautiful ocean views. Inside, you'll also find custom artwork created especially for the property by local Maui artists. Then you'll find all the amenities you expect from a world-class resort including underground parking, complimentary valet parking (we loved that feature), full-service concierge, and daily housekeeping.

Third, the Honua Kai consists of more than 600 spacious, one-, two- and three-bedroom suites that range from 585 to more than 2,000 square feet. We were installed in a two-bedroom suite that tastefully offered all the comforts of home: washer and dryer, flat-screen TVs in the living room and in each bedroom, a Kohler tub and separate showers, complimentary local telephone service, and little touches such as dishwashing liquid and dishwasher powder provided by the local Hawaiian Soap Factory (which is dedicated to sustaining Hawaii's pristine environment and conserving its resources). There was also a welcome basket of goodies, which management provides to all guests (not just us). In the kitchen we found complimentary coffee and coffeemaker, as well as Bosch stainless-steel appliances including a refrigerator, range, microwave, and dishwasher, and granite countertops there as well as in the bathroom. And there are other touches such as crown molding in the living and dining areas, tile flooring, wood cabinetry, and spacious, fully furnished lanais. We unpacked in our high-quality quarters, and thrilled at all of the space and luxuries. When we sank into our comfortable bed, with 250 thread-count linens, we didn't want to get up. It was even better than our luxurious digs at home!

Add it all up and you see that the Honua Kai has many points of distinction that set it apart.

And that's not all.

Down on the first floor, Deb thrilled to the Aina Gourmet Market, located right off the lobby, which is there to make life easier – and more delightful – for guests. Inside, you'll find gourmet sandwiches galore, as well as a charming array of groceries – everything from Kashi cereal to Nutella to fat-free crackers to organic wines and Kula strawberries. In other words, goodies that you won't find at the Safeway supermarket down the street. Aina Market also features breakfast, appetizers and salads, sandwiches and wraps for lunch, and smoothies that you can eat right there when you want to grab a bite. All the culinary specialties were created by local celebrity chef James McDonald, who operates several restaurants on Maui. Whoever in management thought up the idea of including a gourmet market here, has created a sure-fire winner. There's also an in-suite dining menu featuring fresh ingredients from McDonald's O'O Farm including organically grown produce, as well as local organic meat and island fish. With all resorts nowadays wishing to add more value to their properties, we can confidently say that the Aina Market is an unexpected delight.

By the time you read this, the Honua Kai will also boast the only Duke's restaurant on Maui. We've always been huge fans of TS Restaurants, which owns and operates Duke's along with other great restaurants such as Leilani's On The Beach and Hula Grill, both located on Kaanapali Beach on Maui, and Duke's itself. In fact, we have enjoyed numerous meals at Duke's over the course of our trips to Hawaii in the past 20 years. Duke's – named after Olympic champion Duke Kahanamoku – offers great, reasonably priced food in a casual, fun, outstanding atmosphere complete with all kinds of surfing memorabilia. We predict that Duke's at the Honua Kai is going to be the hippest hotspot on all of Maui.

Scheduled to open in 2010 is the resort's 7,000-sq.-foot spa, which will offer therapeutic body treatments that combine the historical, cultural and geographical attributes of Maui's unique healing traditions with the very latest advances in wellness. At this point we can only imagine The Full Monty of pampering pleasures that you will be able to experience right here.

In sum, Maui has never seen a resort quite like the Honua Kai.