A Perfect Combination. The charm of Latin America. The Style of Starwood.
Posted: Oct. 7th, 2008 | By JustLuxe Team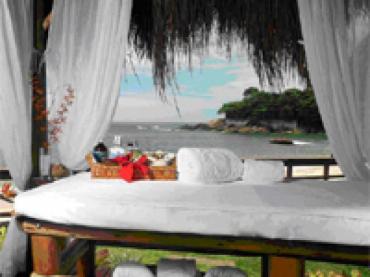 Luxury Hotel Groups: Latin America has an unmistakable identity, making it an enchanting destination unlike any other. With its diverse landscapes and natural beauty, each country offers a particular appeal inviting you to a blissful stay.

From modern, cosmopolitan cities like Rio de Janeiro and Buenos Aires- to slices of paradise like Cali, Cancun or Los Cabos and the historical Yucatan or Cuzco, Latin America offers endless possibilities to enjoy an unforgettable vacation.

Choose from sand or snow; oceans of cold or warm waters; exuberant nature or rich history. Each key destination of Latin America features a Starwood hotel or resort awaiting you. Whether is business or pleasure, Starwood hotels and resorts will exceed your expectations, with gastronomy conceived for the most discerning palates; modernly equipped conference rooms; challenging golf courses, state of the art gyms and spas; and comfort beyond words to suit your vacations as a couple, families or business travels.

There are a million marvels to explore in Latin America, but only one way to fully savor its every taste, color and shade: the unique style of Starwood.

The exclusivity of feeling unique
At the top of Starwood's list we can find the exclusive Luxury Collection brand, a premium collection of unique hotels with exceptional characteristics, architecture, history and unparallel luxury. Located in preferred destinations such as Argentina, Chile and Mexico all boast the ability to surprise and surpass the expectations of the most demanding guest.
Related Topics :