SPONSORED BY THE ALL-NEW 2013 LEXUS GS COLLECTION


Wolfgang Puck Posted: February 2012 | Make a Comment
MEET THE CHEF


Wolfgang Puck Have you always wanted to ask your favorite chef what they love to eat when they're at home? Or perhaps what they think the next big food or dining trend will be? Look no further than this exclusive series of chef interviews by JustLuxe. So read on, as we bring you these answers and more — direct from the culinary masters themselves. Some of the most famous names in the industry, including legendary Michelin-starred chefs, have divulged exciting insider information and personal stories of their journey to the top just for our readers.

Restaurant: Well over 20, including WP24, CUT, Spago and Chinois
Location: Worldwide
Type of Cuisine: Contemporary American
Accolades: Two time James Beard Award Winner, 2008 Chef of the Year, Culinary Institute of America

JustLuxe: At what point in your life did you decide to become a chef? What influenced you to do so?

Wolfgang: I started as a chef at the a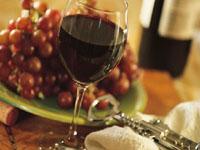 Luxury Wine Tours: Spend three glorious days wining and dining in California's renowned wine country. Angel's Share takes you beyond a typical wine exploration and provides a total immersion into all things luxury while putting you up in one of...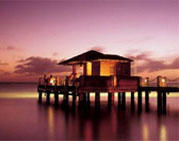 Luxury Travel: What do private villas, luxury cruises, five-star luxury properties, and private yachts have in common? To start, let's talk about the unprecedented level of service, elegance and style that is associated with these types of luxurious...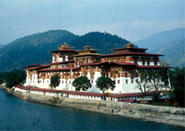 Luxury Travel: If you enjoy five-star treatment but want to experience third-world countries, Remote Lands, Inc., offers the best in luxury travel. Remote Lands, Inc. sends its guests to five Asian countries for a two-week adventure while providing...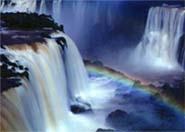 Luxury Travel: Imagine taking an adventurous vacation anywhere in the world and the entire trip is customized and includes private tour guides and drivers. From the Far East to the Middle East to the Midwest of the U.S. to the South Pacific or the...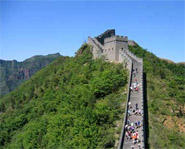 Luxury Travel: What could very well be one of the Seven Wonders of the World, and what is said to be the only man-made object visible from the moon, the Great Wall in China is a magnificent structure with a fascinating history. It is also the...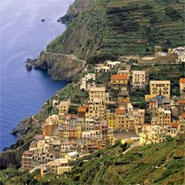 Luxury Adventures: This is a unique opportunity to take a vacation with family or friends that will provide everyone with a relaxing, a pleasurable, and a healthful experience all rolled into one very stimulating tour package. Backroads is among the...

Luxury Wine and Spirits: Oenologist: an expert in wine making. Tough gig, right? And what does one do with this kind of knowledge? Some might use it to impress their friends or offer unsolicited advice to customers staring blankly at the...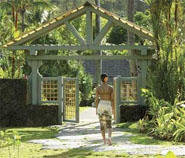 Luxury Travel: There's the Road to Perdition. The Road to Nowhere. The Road to El Dorado. Roads are common enough; we take them to the grocery store, to work, to pay our taxes. Why then do they hold such significance when referred to in a literary...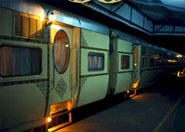 Luxury Adventures: The Palace on Wheels tour is an opportunity to experience India royally on a weeklong rail adventure where all guests are treated like maharajas. The trip begins in New Delhi with a ceremonious departure from the Delhi Cantonment...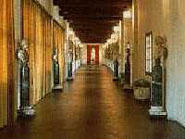 Luxury Tours: It seems like every specialty travel agent in America promises behind-the-scenes, VIP-access to unforgettable experiences in the world's most popular travel destinations. However, few can deliver on that promise. Exclusive meetings...

Featured Luxury Hotels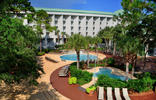 Hilton Head, United States
The Westin Hilton Head Island Resort & Spa
Nestled amid lush landscaping along a pristine stretch of white-sand beach, The...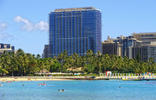 Waikiki, United States
Trump International Hotel Waikiki Beach Walk®
Trump International Hotel Waikiki Beach Walk®, one of the first ultra-luxury...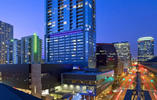 Austin, United States
W Austin
Visiting Austin for business or leisure? At the W Hotel in Austin, you will...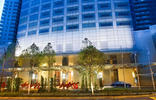 Singapore, Singapore
The St. Regis Singapore
Bask in the tropical summer at the heart of the shopping and embassy district...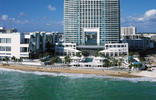 Fort Lauderdale, United States
The Westin Diplomat Resort and Spa
REFRESH UNWIND The Westin Diplomat Resort & Spa offers a refreshing way to...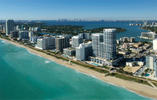 Miami Beach, United States
Canyon Ranch Hotel & Spa
Set on 750 feet of pristine beach, in the beautifully restored Carillon Hotel -...
LET'S CONNECT LUXURY NEWS & MORE