Luxury Culinary Tours: Murray's Cheese and The Leading Hotels of the World have teamed up to provide cheese enthusiasts and experimental travelers with a one of a kind experience.

Murray's Cheese is the oldest cheese shop in New York City, providing an array of specialty European cheeses in addition to charcuterie meats to the finest dining restaurants in America, including Thomas Keller's French Laundry and Per Se. Murray's; Four temperature and humidity controlled cheese-aging caves beneath the streets of Greenwich Village allow Murray's to store a variety of cheeses and the company has branched out to include Murray's Real Salami, Murray's by Mail and Made by Murray's.

The Leading Hotels of the World, Ltd. is the largest international luxury hotel in the world, partnering with 450 of the world's finest hotels, resorts and spas. Since 1928, the company's stringent requirements has ensured that their guests have the best and most luxurious experience possible.


The newly created epicurean master class will provide rarely available access to the boutique, farmhouse cheesemakers of the Bad Ragaz region. The partnership has made space limited to 20 people and is subject to availability in order to preserve the integrity of the private farmhouses and sense of intimacy on the trip.
The journey promises travelers stunning scenery, an array of food and drink and the ability to taste some of the finest cheeses in the world.
The five-night tour, led by Murray's Director of Education, Taylor Cocalis will share Cocalis' deep appreciation of the Alpine culture and most especially its deeply rooted cheesemaking. Both novices and conisseurs alike will enjoy learning about cheesemaking, affinage and the region's rich, gastronomic history. The tour includes a series of cheese-centered excursions and experiences, including visit to a 400-year-old aging cellar, abundant daily tasting excursions, and meetings with local artisans.
The Grand Resort Bad Ragaz in Switzerland will host the tour and allow guests access to all of its luxurious accommodations. Guests will enjoy staying in the newly redone Spa Loft Suites, each with private sauna and running thermal water. In the evening, they will be privileged to enjoy the cuisine of Head Chef, Roland Schmid, known for his use of fresh ingredients. During leisure time, guests can spend time on the18-hole golf course, hiking, biking or in the refurbished Tamina Therme spa and sauna.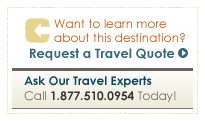 The voyage is scheduled for early summer, June 8 - 13, 2009 and promises endless enjoyment for 20 lucky participants including: transport in a luxury sedan to and from the airport, five nights accommodation in a new Spa Loft Suite at Grand Resort Bad Ragaz; daily breakfast; three lunches; four dinners with wine pairings; private guided tours of local farms and cheese cellars; all cheese tastings; all local transportation; welcome home gift; and use of the resort's spa area and health club.
For LxM Carly Zinderman