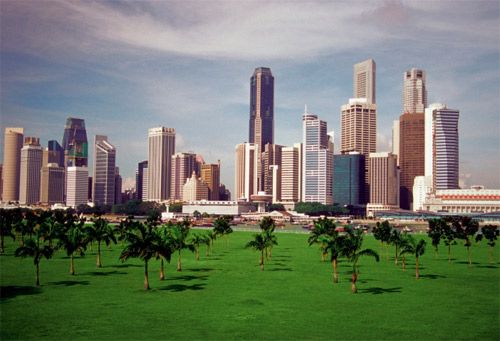 While the rest of the world abandons utilizing public housing projects due to high crime rates, Singapore has demonstrated that the buildings can be successful.  Through promoting home ownership, careful loans and mortgages, and promoting desegregated neighborhoods both in race and wealth, Singapore has established some of the cleanest public housing projects in the world.
SINGAPORE— American cities such as Chicago and Washington, DC have razed high-rise public housing projects in the belief—supported by studies—that they encourage crime. In Singapore, the government thinks they're a good thing. The Asian city-state's Housing Development Board, which plans and develops municipal housing, keeps building new ones.
And indeed, Singapore's tower block estates seem clean, peaceful and crime free.  It's not a question of architecture. Aside from the palm trees in the communal gardens and lining the main road outside, the Chin Swee Estate in Singapore's Chinatown looks like most housing projects built across the US and Europe in the 1960s. It is a collection of tall towers built around a recreational area with shops on the ground floor.
Read More on qz.com