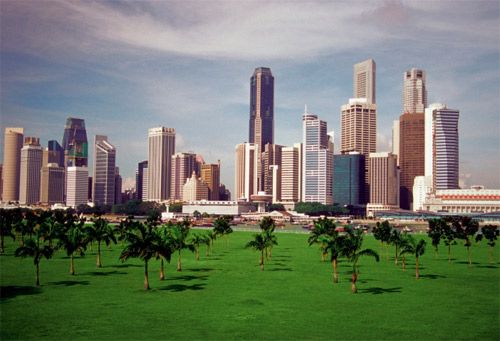 Singapore despite many boasts of an invulnerable market over the year should be coming up with GDP for this final quarter of the year that will make the recession official in the city-state. The projections of a downed economy are due to Singapore's exports weakening especially in the electronics field.
Singapore likely joined Japan in recession in the fourth quarter of 2012, dragged down by weakness in its top exports of electronics, according to a Reuters poll of economists.
Gross domestic product (GDP) probably shrank by an annualized and seasonally adjusted 1.4 percent in October-December from the preceding three months, the median estimate of six economists showed.
The economy contracted 5.9 percent in the third quarter from April-June at a seasonally adjusted and annualized rate and so another quarter-on-quarter decline would meet the definition of a recession.
Read More on cnbc.com