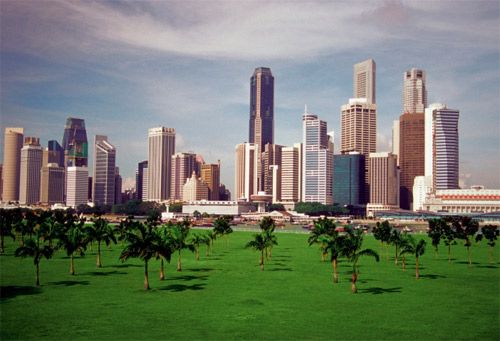 Singapore, known for its stable growing economy trusted by millionaires around the world, has recently received criticism for its lack of entitlements given by the government while it sits at an amazing 1.9 unemployment rate. Officials look at current welfare states with skepticism as it certainly does not want a government dependent population who feels entitled to handouts as seen in many "progressive" countries.
SINGAPORE — While the U.S. unemployment rate "dropped" to 7.7 percent last month — a figure even The Washington Post acknowledged was due " ... in large part because the labor force fell by 350,000 ... " — here in this modern and prosperous city-state of slightly more than 5 million people, unemployment is practically nonexistent.
A taxi driver tells me, "Everyone here works." With unemployment at an astonishingly low 1.9 percent, he is nearly right.
In part, this is due to a work ethic that seems to be in the genes here. But there is something else at work that should astound Washington politicians struggling with expensive "entitlement" programs and with those who receive them.
Read More on mitchellrepublic.com