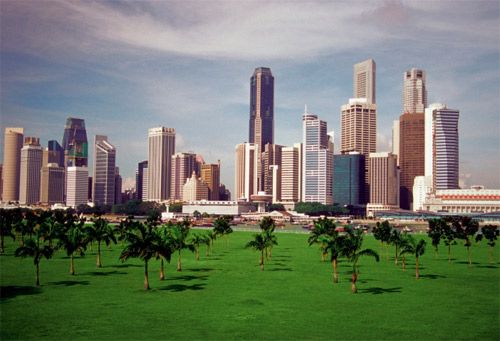 Shutterstock
Due for completion in 2016, Singapore's already impressive skyline will soon be joined by a new 951ft tall member, the Tanjong Pagar Centre designed by the famed architecture firm Skidmore, Owings & Merrill LLP. The new building will house apartments, a space for special events, and a luxury hotel.
Skidmore, Owings & Merrill LLP, the 75-year-old American architecture, interior design and urban-planning firm better known as SOM, has revealed its design for Tanjong Pagar Centre, set to become Singapore's tallest building upon its completion in 2016.
Reaching 951ft (290m), the 64-storey, mixed-use tower will house offices and high-end apartments, a luxury hotel, retail units and a sheltered event space in Tanjong Pagar City Park; in total the development will measure 1.7m sq ft. Located at the intersection between China Town and the Central Business District, the development is also intended to be a catalyst for further enhancements to the surrounding area.
Read More on telegraph.co.uk