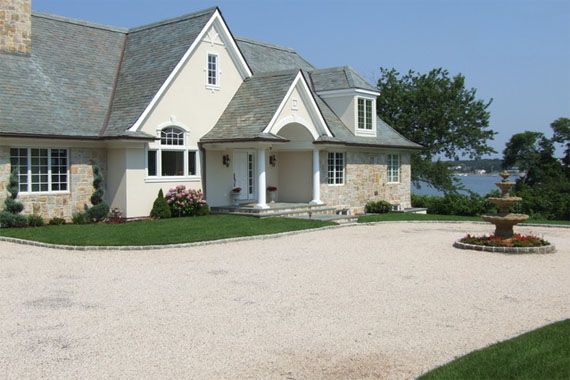 Photos Courtesy of airbnb
Every resort offers certain classy amenities, whether it be a restaurant headed up by a TV celebrity chef, or a spa offering the most sumptuous soaks and massages, but for those wishing to avoid the stigma of becoming someone who knows the price of everything but the value of nothing, there are a collection of unique properties out there that provide an experience in favor of exquisite services. These premises are listed with
airbnb
, a service that allows individuals to list their personal plots when they are not otherwise in use, giving travelers truly atypical trip-planning choices.
With the muggy heat that tends to move into the Northeast this time of year, find yourself a little beachfront property for the weekend with this French Chateau in the Hamptons. Perfectly positioned on Tiana Bay, this rental is a shorter drive from New York City than the Hamptons proper, but comes with all the splendor associated with the area. The property is a full acre right on the waterfront, and you can take a swim in the pool without giving up the views of boats sailing swiftly by.

The interior of the house is immaculately designed, with an all-white décor serving as a constant reminder of the fact you are in the Hamptons. There are six bedrooms, all with ceiling fans, white linens and hardwood floors. Then, there are the 4.5 bathrooms, with tumbled marble fixtures and either jet tubs or steam showers. The kitchen is fit for a chef, and features skylights on vaulted ceilings, as does most of the house. The great room is home to a stone fireplace and 50" flat-screen, ensuring that you and upwards of 15 guests can comfortably relax.

Visit airbnb.com to book this property.