By Gwen Mayes Sep. 16th, 2010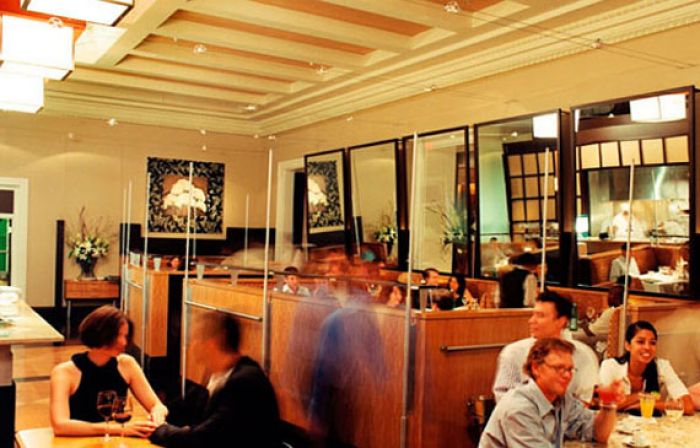 Restaurant Review:
Penn Quarter is definitely the "new" Georgetown of downtown DC. Bordered by the Verizon Center, National Portrait Gallery, Shakespeare Theater and National Building Museum, at the epicenter is Poste Moderne Brasserie, one of my favorite restaurants in downtown
DC
.
Poste
is housed in historic
Hotel Monaco
, a Kimpton property, in the main sorting room of the General Post Office Building in the mid-1800s. The original 16 feet-high cast iron ceilings and skylights are unique features of the restaurant giving it a spacious, almost open-air feel. Modern, yet inviting plush booths and smaller rooms within rooms create energy and buzz. It's easy to spot a colleague across the room, watch the chefs preparing food and gaze on the walls of wine bottles all within one glance.
Dining at
Poste
always brings a smile to my face because of the kitchen's adventuresome use of meats and fresh ingredients. Undoubtedly, Chef Robert Weland's success at Poste is attributed to his tireless commitment to serving delicious bistro-style fare comprised of organic and sustainable ingredients - many of which come directly from his renowned organic garden on the restaurant's patio. Each meal is exquisitely prepared with creative flair and precision. In the summer, several varieties of heirloom tomatoes are featured including three types in my gazpacho with spicy mustard ice cream (just a quarter-size of sorbet) during my last visit. Upwards of 30 different greens, vegetables and herbs are harvested daily and go directly from garden to plate in dishes with unparalleled fresh flavor.
For those who find it too difficult to narrow their selection, Weland offers "20 Bites" a mini-tasting of some of his more popular dishes including smoked mackerel salad, tortellini of rabbit confit, foie gras terrine on toasted brioche and slow cooked hen egg. All at the chef's table with wine pairings and a comment or two on which ingredients work best together. "20 Bites" was originally a fall/winter specialty event but due to popular demand is currently available year round.
Coming up this fall are equally robust entrees including spice roasted griggstown poussin served with sunchokes, hazelnuts, heirloom apples, and cider vinaigrette; crispy wild striped bass with champ potatoes, red wine poached farm egg, and caper beurre noisette; and goat cheese ravioli with organic beets, crispy shallots and pine nuts.
Poste is also a favorite spot of the well-heeled of all ages who gather for an after work drink in the courtyard or bar. Truffle frites go nicely with a beer or wine and are priced to make staying for dinner the only option.
Poste is located directly across the street from the Gallery Place Chinatown Metro (7th and F street exit).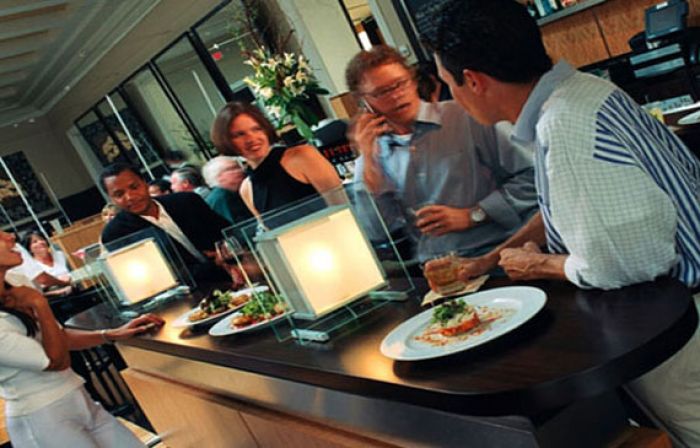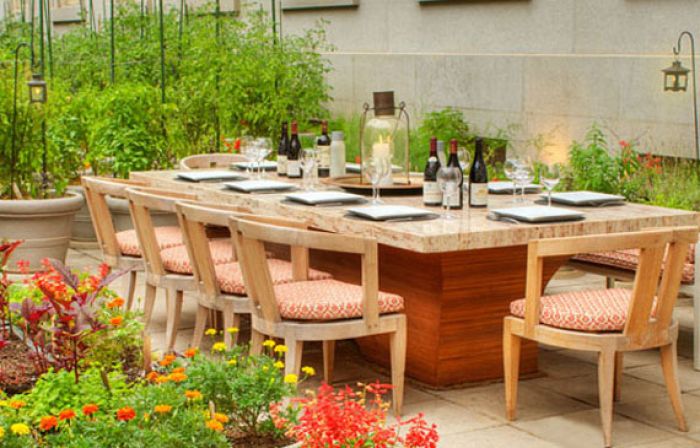 Gwen Mayes
Gwen Mayes is a freelance health and wellness writer, lawyer, political junkie and former physician assistant. Based in DC, Gwen teaches writing workshops for the American Medical Writers Association focusing on persuasive writing. She writes about things, places, events, and lifestyles that simply make people feel better. Read more about Gwen at www.writingwithinsight.com. ...(Read More)