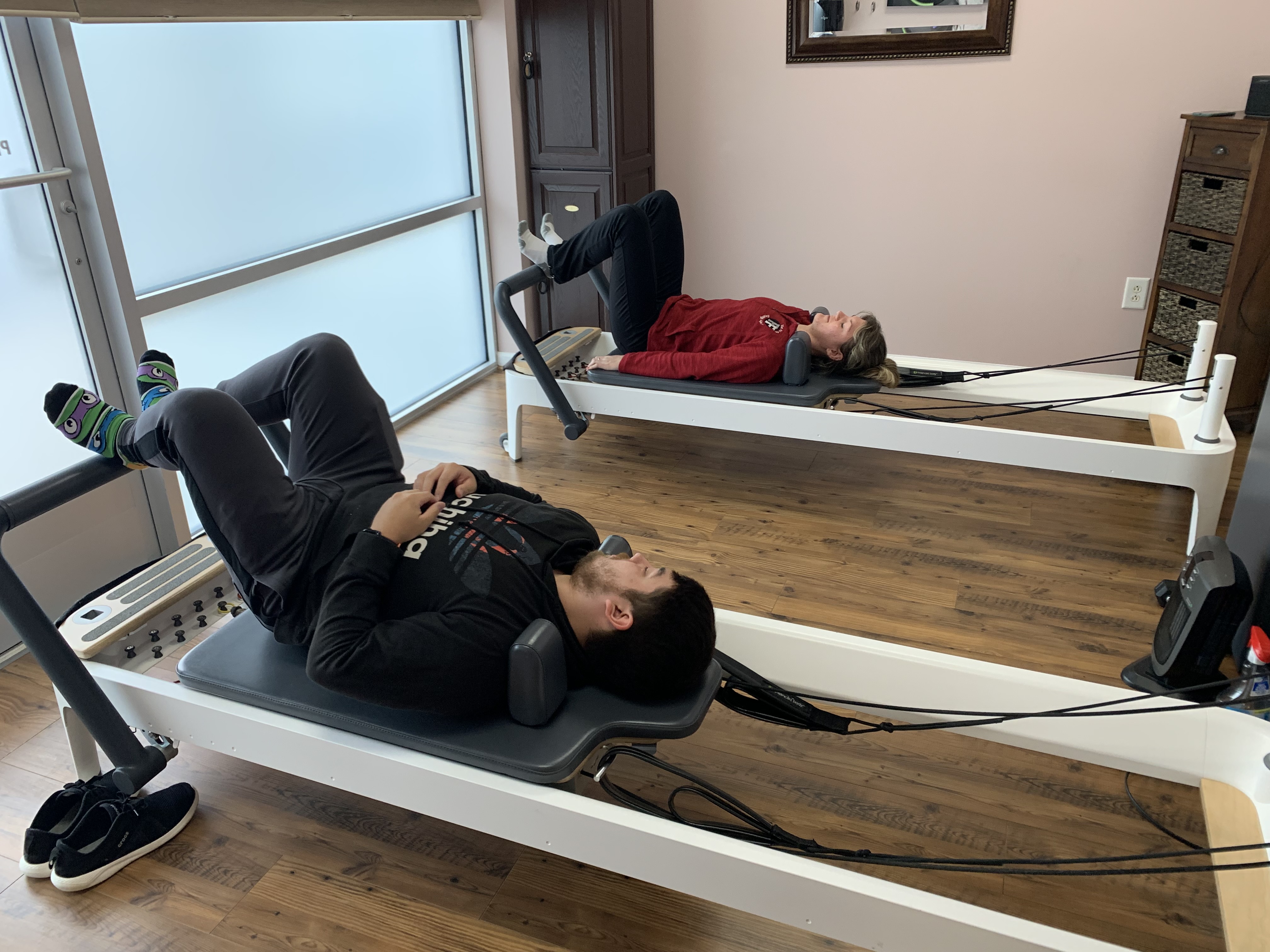 Photo courtesy of Fredericksburg Fitness Studio
Pilates has been around for nearly 100 years, but many people are not familiar with what it is or how powerful a training program it is. The more people learn about Pilates, the more they become familiar with the many ways it can help people with various conditions. This form of training people can do on their own from home, but it becomes a highly effective training option when done in a fitness studio with all the necessary equipment.
"People are amazed at the results they get from a custom-tailored Pilates program in our studio," Jennifer Scherer, certified personal trainer and owner of Fredericksburg Fitness Studio. "When the program is tailored to meet your specific needs, it can do wonders to help you heal, strengthen, and improve overall wellness."
Many people can benefit from Pilates training, but they are not yet aware of it. The lesser-known therapeutic workout can help address numerous conditions. A study published in the April 2022 issue of the Journal of Aging and Physical Activity reports that physical activity like Pilates can help improve sleep quality in older people. Another study published in the April 2022 issue of the journal BMC Musculoskeletal Disorders says that Pilates may help improve pain and strength in young and middle-aged people with anterior cruciate ligament (ACL) injuries. Additional studies show that Pilates helps with reducing blood pressure, helping older people prevent falls, and more.
Here are 5 facts about Pilates everyone should know, according to the Pilates Foundation:
Pilates is a physical activity based on three principles: breath, whole-body health, and whole-body commitment. It focuses on breath, concentration, centering, control, precision, and flow.
Started in the 1920s in New York City, it is a system created by Joseph Pilates and his wife, Clara. While he was the person who made the individual exercises and machines, she was the one who developed the protocol to tailor the workout to each particular person based on their needs.
While Joseph Pilates died in 1967, the exercise style he created lives on. He published a couple of books that explained the techniques and theory behind it, used to help others learn and teach the method.
Doing Pilates is suitable for people of all ages and men and women. It can help people treat a wide range of conditions, improve overall health, and strengthen the mind, body, and spirit connection.
The many benefits of doing Pilates includes improving flexibility, balance, cognitive functioning, bone strength, mood, sleep quality, muscle strength, posture, energy levels, and core strength, and it helps prevent injuries. It helps to reduce back pain and stress.
"If you want to see how your body responds to Pilates, we can help," adds Scherer. "We offer a free consultation, and the program is tailored to your specific needs. If you have something you need to improve, we can help you do it with our popular Pilates Reformer program."
The Pilates Reformer program features a versatile machine that has been designed to provide resistance. It can be used with the person standing, sitting, or lying down. All workouts on it are custom-tailored for the individual to address their physical fitness concerns. Fredericksburg Fitness Studio is a private personal training studio that offers a range of services to improve health and wellness, including medical exercise, personal training, in-home medical training, virtual personal training, nutrition coaching, and a Pilates reformer program.
Unlike typical fitness studios and gyms, Fredericksburg Fitness Studio doesn't offer memberships. They offer private customized fitness programs that are available by appointment. Many people who go to the studio are referrals from physical therapists and doctors. The wellness professionals at the studio communicate with the medical teams to keep them up on patient progress. To learn more about Fredericksburg Fitness Studio, visit the site at: https://www.fburgfitness.com.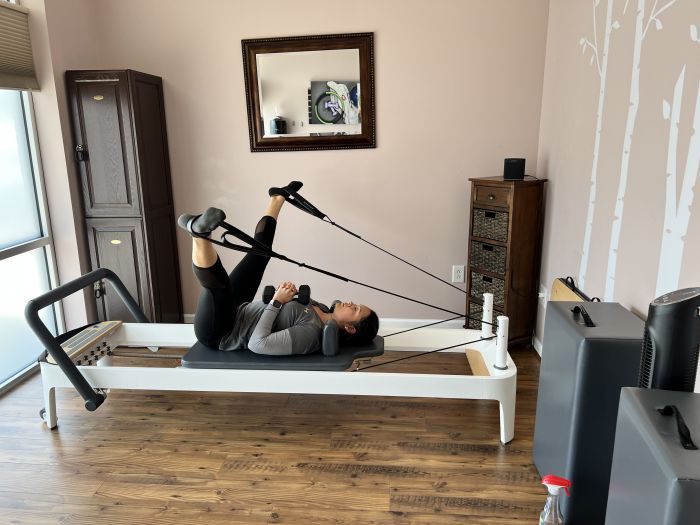 Photo courtesy of Fredericksburg Fitness Studio