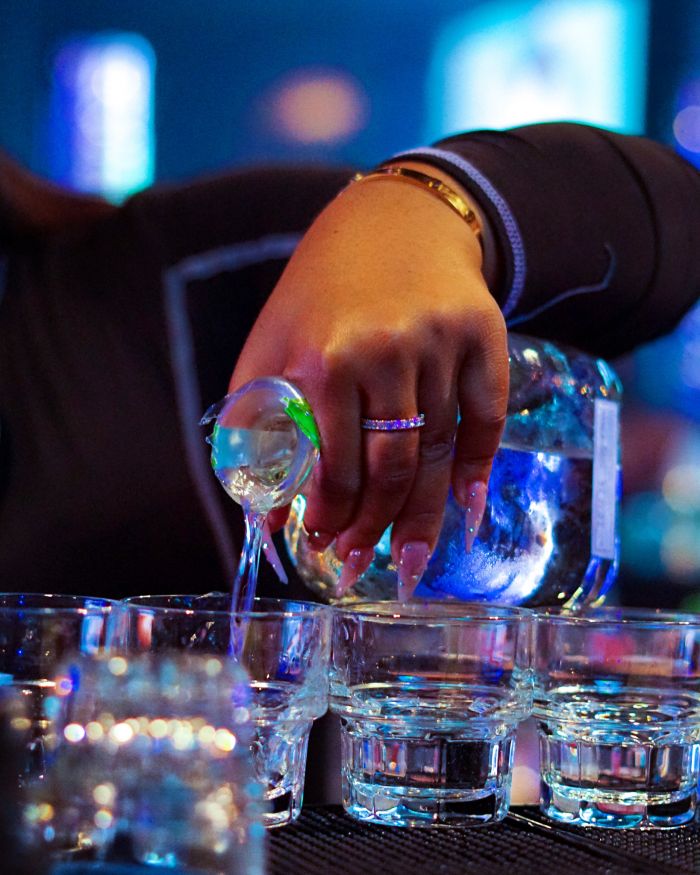 Photo courtesy of Five Nine Lounge
Those looking for a great time this summer won't want to miss checking out Five Nine Lounge, located at 11786 S. Wilcrest Drive in Houston. The bar and hookah lounge is known for providing a great atmosphere for those looking to chill, have a few drinks, and enjoy their evening. Now, with some of the changes they have made, this fourth year of them being in business is slated to be their best so far. The lounge offers the ideal atmosphere for hookah enthusiasts who want to enjoy the age-old tradition.
"We have done a lot to make the lounge even better," explains Sam Momin, co-owner of Five Nine Lounge. "We know that people are going to want to get back to having a great time this summer, and we are happy to help them do that."
Five Nine Lounge has new summer hours, which begin on June 3, 2021. They will be open from 2 pm to 2 am, 7 days per week. In addition to the new hours, here are five things you don't want to miss this summer at Five Nine Lounge:
Renovations. There have been numerous renovations and improvements throughout the lounge, as well as on the outdoor patio. The renovation includes from the entrance to the bar, new wallpaper and lighting, and a new covered patio. Five Nine Lounge offers a great atmosphere and vibe.
Menus. The food menu includes such popular items as the voodoo burger, street tacos, and fried shrimp, while the hookah menu offers such options as regular head, orange head, and pineapple head. There's also a full cocktail menu, featuring such options as mojitos, margaritas, shark bite, skittles, and shots.
Section packages. These package deals provide people with everything they need for a good time. Packages range from $400 for a party of six, to $1,000 for a party of 8. Section packages include entry, liquor, champagne, and hookah.
Live music. Customers can relax to the sound of live music by local DJ's. They can even put in a request if there's something they would like to hear.
Private event space. Those who want to get together up to 40 of their friends, or get the team or office together, can use the private event space offered at Five Nine Lounge.
"It's time for people to get out, have some fun, and get back to enjoying the life they love," added Momin. "We have gone to great lengths to help ensure that we are providing the best customer experience. We want people to relax and just enjoy their time."
People began using hookah pipes in places such as India and Persia centuries ago. Hookah has been steadily growing in popularity in the United States. To get more information about Five Nine Lounge, visit the site at: https://www.fiveninelounge.com.
Photo courtesy of Five Nine Lounge