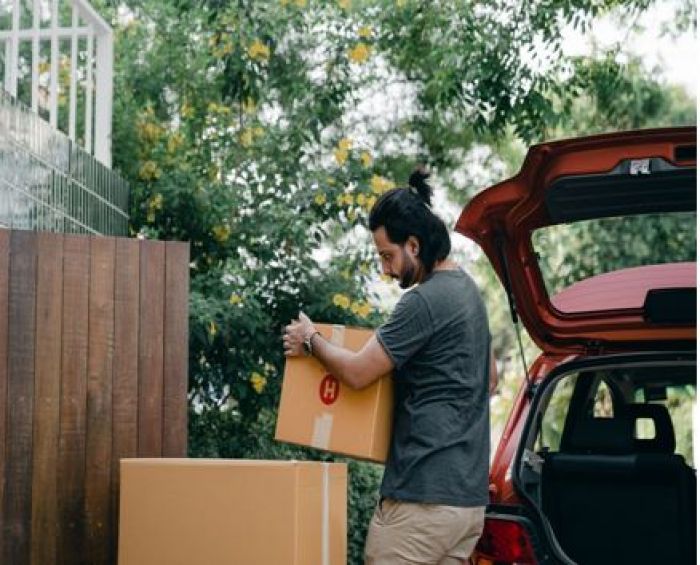 Are you taking a career break? Moving abroad temporarily? Traveling for work long-term or finally embarking on that trip around the world you've always dreamed of? No matter what your reason for leaving home, you're going to need to safely and securely store at least some of your possessions in your forever city to await your return.
No big deal -- it's just a matter of getting a storage unit, right? Well, it's a little more complicated than that -- at least it is if you want to still have access to all of your items, undamaged and in the same condition they were in when you stored them, when you get back. You need to pack your items properly for storage, make sure the facility you choose to store them is secure, rent an adequately sized storage unit, and more.
1) Pack Your Items Properly
You might not think that you need to take as much care when packing your items to be stored as you would when packing them for, say, a cross-country move. However, delicate items can be damaged even when they're just being trucked a short distance to a storage facility -- especially if you're packing an entire moving truck with your belongings. Something's bound to get put at the bottom of a stack that ought to be at the top, and that's not even to mention the possibility of jostling and jarring from potholes and speed bumps in transit, or possible drops and impacts during loading and unloading.
Pack breakable and delicate items carefully for a move into storage, using the appropriate cushioning and new boxes that are still structurally sound. Load your moving truck properly -- large and heavy items first, and smallest, lightest boxes last. Fill your storage unit from the bottom up, lining the floor with clean cardboard and covering furniture and mattresses with plastic to keep them clean. Put light and fragile items on top of heavy, sturdy ones.
2) Prioritize Security
You definitely don't want to return to your forever city and find that your storage unit has been broken into and half of your stuff is missing, while the other half has been mostly damaged beyond repair. In your search for cheap storage units, remember to make the security of the facility a priority. Look for facilities with security features like password-protected access, security guards, digital surveillance infrastructure, and efficient lighting in all areas.
3) Think Carefully about How Much Space You Need
Don't just rent the biggest storage unit you can afford. Determine how much you're going to store and then rent an appropriately sized unit. If you're just storing boxes of your belongings, but don't have any furniture, appliances, or gas-powered vehicles to store, you might be okay with a smaller unit. If you're packing up your entire home or apartment, however, you'll probably need a much bigger storage unit.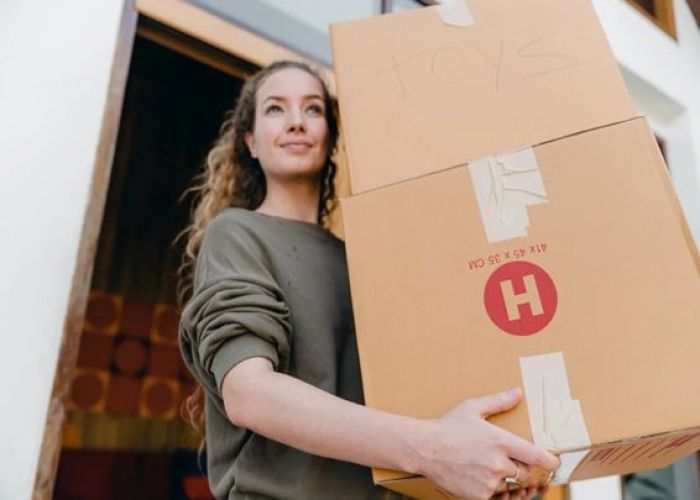 4) Insure Your Stored Items
Even though you hope your stored belongings will be safe while you're away -- and chances are they will be -- you can't control or foresee everything that might happen. Floods, earthquakes, wildfires, and theft can all befall your unit and its contents while you're away. You should be able to get insurance on your storage unit contents from your regular insurance agent -- if you have homeowners or renters insurance, it may already be included in your policy. Get someone close to you to visit your storage unit regularly and inform you of any issues that arise that need your attention right away.
5) Autopay Your Storage Rental Fees
You've been backpacking across Asia for months, blissfully unaware that back at home, the owner of your storage unit has been auctioning off your stuff for non-payment of rent, simply because you forgot to send the payment. You can avoid this catastrophic scenario by simply auto-paying your storage unit rent. Set it and forget it, so you can focus on working, enjoying yourself, or whatever the tasks at hand might be.
If you need to leave home for an extended period of time and can't or don't want to leave everything in your home or apartment, renting a storage unit can help you free up that space for a subletter or renter. Use self-storage facilities wisely, and when you return your stuff will be waiting for you as if you never left.