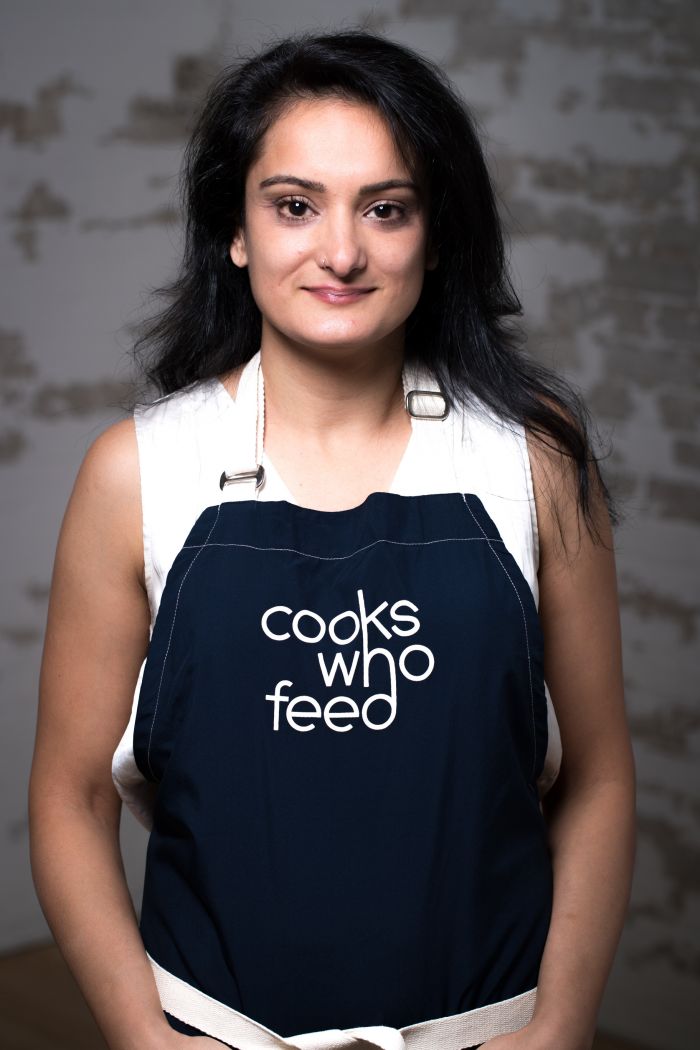 Photo courtesy of Cooks Who Feed
There may be a lot of issues that the world is contending with at any given moment, but we all have a choice to be part of the problem or part of the solution. Some people come along and make a conscious effort to be a part of the solution. The founder of Cooks Who Feed is one of those people. Identifying problems in the world, she set out to help address them. The organization has provided over half a million meals to those in need, but it hasn't stopped there.
"We try to address some of the major issues impacting the world, such as hunger, sustainability, and fair trade," explains Seema Sanghavi, founder of Cooks Who Feed. "We are proud of all we have done so far and look forward to continuing to do more."
Cooks Who Feed set a goal last year of reaching half a million meals being given away. They have surpassed that goal, and there's no sign of slowing down. Their mission is to feed the world, one rescued surplus meal at a time. To do so, it has been a team effort, with Sanghavi working with celebrity chefs, charity partners, and marginalized women. They have teamed up with celebrity chefs, including Christine Cushing, Art Smith, Romain Avril, Devan Rajkumar, and Gaggan Anand to offer aprons for adults and children.
Here are 5 ways Cooks Who Feed is changing the world:
They have provided roughly 515,000 meals to those in need. Their primary mission is to help fight hunger, and they are making an impact.
They raise funds to provide meals by offering products for sale that are ethically produced, hand crafted and have a mission of fighting hunger. They offer a line of celebrity chef-designed aprons, and each apron sold equals 100 meals given to those in need. In addition to aprons, they also raise funds for meals by selling gift boxes, tea towels, linen napkins, etc.
The work to create their textiles is all done by marginalized women in India, who are given safe, fair trade work. All products are made following fair trade standards and give those making them an opportunity to earn a living. Each apron is made from locally sourced natural and recycled materials.
They are getting kids interested and involved in cooking, which lays the foundation for their future in preparing healthier meals. They offer a line of children's aprons, which gets kids excited about food preparation.
The meals provided to people all come from rescued surplus food. The food would otherwise likely go to waste, adding to the food waste problem in the world.
"Most people want to do something to help with such issues as world hunger, but they don't know how," added Sanghavi. "We help make helping easy. When people buy an apron or other item, for themselves or as a gift, they feed many people with each purchase. It doesn't get easier than that."
The newest items available through Cooks Who Feed include handloom linen napkins and printed tea towels. Each set sold will provide 50 meals to those in need. Gift boxes are also now available. They have been created by partnering with various Canadian companies to develop the "Better Box." The gift box includes various products, such as chocolates, teas, coffee, olive oil, and sauces, that are all ethically produced, helping to create a better world.
Cooks Who Feed offers a line of celebrity chef aprons, aprons for kids, gift boxes, tea towels, linen napkins, and more. The company is 100% woman-owned, with their textiles being ethically produced in Delhi, India. They offer sales online, a retail line and wholesale/corporate gifting options are available. To get more information or support the mission, visit the site: https://cookswhofeed.com.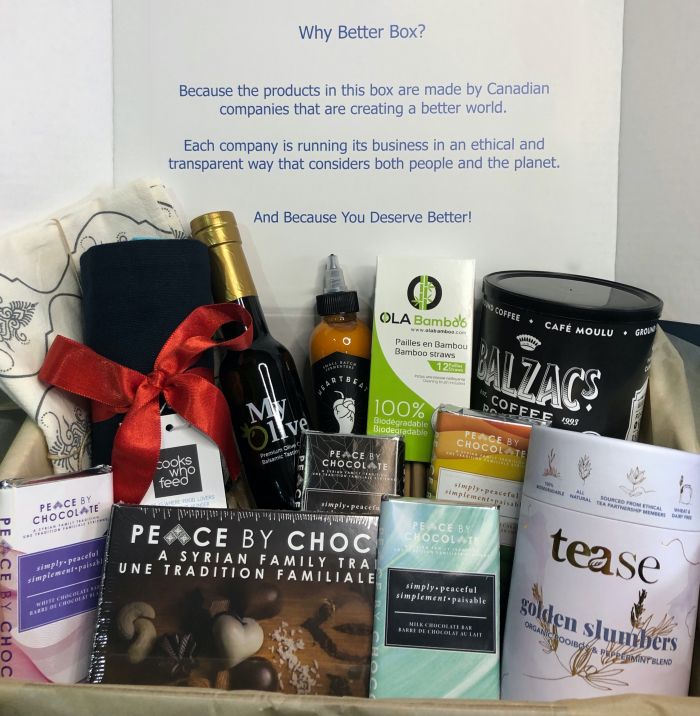 Photo courtesy of Cooks Who Feed