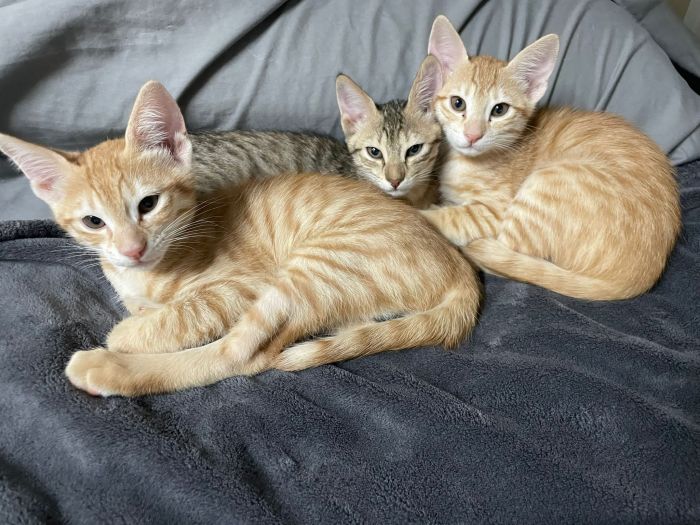 Photo courtesy of Paws of War
Our American Service men and women stationed overseas are sacrificing so much for our country. A group of them are asking for our help, to get a small family of kittens they have rescued, and love in Eastern Europe, to safety in the U.S., so they can have a life without the constant threats of living on the streets in a harsh environment.
"The stress and challenges on our troops right now can be overwhelming, this simple act of kindness can give them hope and happiness," explains Dereck Cartright, a disabled veteran who is the stateside logistics coordinator at Paws of War. "We will do all we can to help our soldiers bring their family of cats to safety, but we need the help of the public to make it happen."
While Major Anne was in a rush, she was compassionate enough to take the time to stop and check on a cat she saw that was panting as it lay on the ground. Another male cat was standing over her, and within minutes she realized that the panting cat was about to give birth. She quickly went on a mission to help, using the only thing she could find to put her in, which was her suitcase, padded with towels.
The mother, who they named Sweet Pea, gave birth to four kittens, as the nervous father, they named James, hung around the area. Three of the kittens survived, creating a beautiful family that the soldiers began taking care of. They provided them with food, water, shelter, and love. The soldiers played with them daily. The three kittens included one female, they named Scout, and two makes, they named Houdini and Squirt.
With the soldiers facing uncertain orders, they can't bear to leave the family of cats behind. They know that in doing so it would be a death sentence. Not only is it not the most friendly place for stray animals, but the weather is brutal, and being able to find food, water, and shelter would be near impossible. Their sense of compassion simply cannot allow them to leave them behind, so they reached out to Paws of War to get help relocating them back to America, where they will live out their lives with the soldiers who rescued them.
"There is a lot of chaos going on," added Cartright. "We want to help bring some peace. Bringing these kittens back to the US is a great way to help make something go right in all the turmoil."
The kittens are now old enough to make the flight to the US, joining their parents who already made the flight when there was an opening. The family of cats has brought so much joy to the soldiers that it would be a therapeutic act to bring them back to safety. The process of getting animals from overseas is complex and fraught with logistic challenges and expenses that one can only imagine.
To get more information or make a donation, visit the site:https://pawsofwar.networkforgood.com/projects/137634-save-the-3-kittens.
Paws of War runs several core programs serving veterans and first responders. The War Torn Pups & Cats program helps soldiers who have rescued a dog or cat overseas, bring them to safety where they are companion animals for the soldier. Paws of War also provides service dog training, free veterinary care, a companion animal adoption program for veterans and first responders, and an outreach program for homebound disabled veterans. Those who would like to learn more about supporting Paws of War and its mission can go online to: http://pawsofwar.org.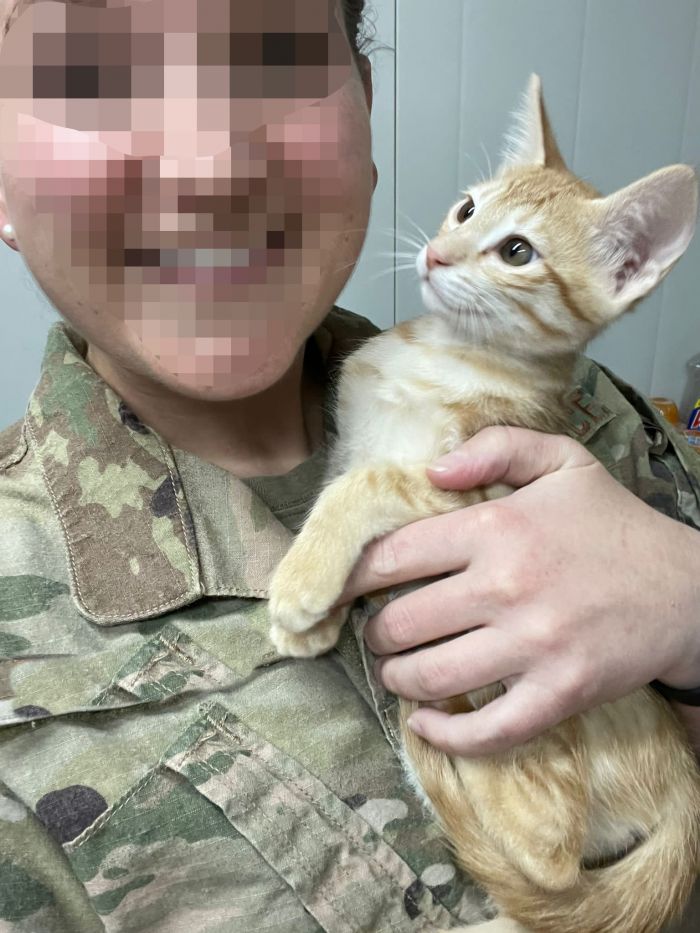 Photo courtesy of Paws of War